*´¨)
¸.•´¸.•*´¨) ¸.•*¨)
(¸.•´ (¸.•´ WELCOME..```*
Bio of Ian Horncastle
Well, known as a glamour photographer, Ian's work has been seen throughout Australia, China, the USA and London. Ian's photography Art has appeared in several international publications, with his exploration of the human form that is technically balanced and composed to create an image thats simply unique to todays photography art.
Ian has had the opportunity to work with some of Australia's famous faces and TV celebrities such as Singer Danni Minogue, the TV Xfactor cast, well known International DJs , Australian Olympic Athletes and most recently USA International Singers.
​
Ian continues to expand his portfolio by creating work thats creatively different by using his imagination and naked eye in delivering difference in photography.
​​​Constantly seeking new innovative ideas and collaborations with Models around the world, Ian is commercially, technically and creatively knowledgeable with diverse contacts and influence from many Artists around the world, is why Ian thrives to succeed in the business and many other aspects of the entertainment industry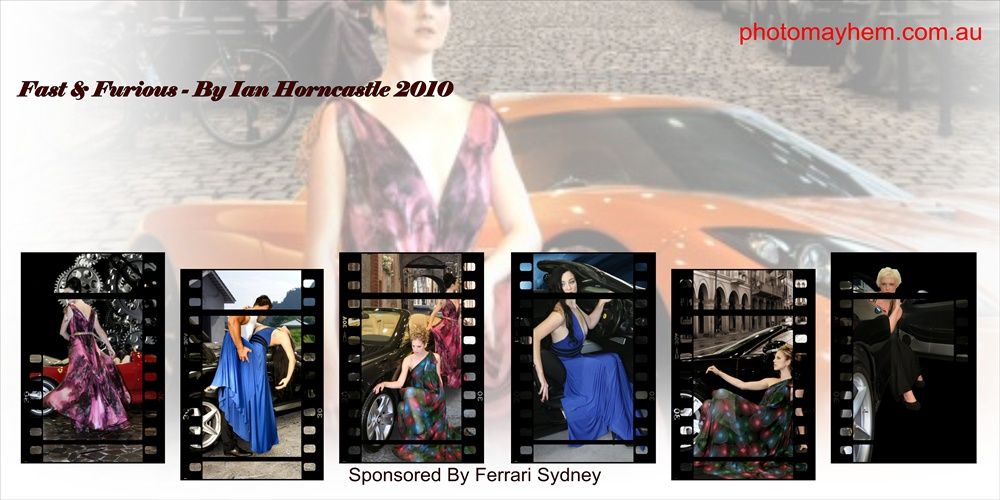 *** Personal Portfolio Presentation at its Best ***
Check out Ian's portfolio workshops in Sydney, a NEW concept to help up and coming models and talent understand the industry whilst benefiting from the knowledge of Ian and his Sydney team of experts.
www.uneedtalent.com.au
* Published working projects *
Publications launched so far- both national and international
2005 Model Book Aussie Attitude
2007 Calander- Beaches of the South Coast - Rotari Club Charity
2009 Collection of Post cards- Men In Uniform - Lifeline Charity
2010 Collection Greeting cards - Fast & Glamourous - Lifeline Charity
2011 Men In Uniform Greeting card collection -In book shops / newsagents supporting Lifeline Australia
2012 Aussie Life Style Men's Coffee Table Hard Cover Book
( On going project - Release 2013/14 )
2013 Serving Us Proud ( Men In Uniform - Hard Cover Book )
2014 Human Exposure ( A decade of Models Shot in Australia )
For doing TFCD work, if I like your look & style and I find that our work will benefit both of us, then I will contact you or respond to your request.
If your a female and have your own makeup Artist / Stylist - Im happy to work with you!
* A huge thanks goes out to all models & Sponsors over the years for the on going support for my photography projects* its always a huge success.
Show reels below
View some video clips of Behind the scenes and event, including a documentary on me!
2012 Project raising money for Lifeline Australia
http://youtu.be/Rft6Dd4TBtQ
2012 Up Close & Personal With Photographer Ian Horncastle
http://youtu.be/loOPTTJneeU
2010 Men In Uniform shoot
http://youtu.be/3G4CMe76hWE
2010 Beach Watch Gold Coast Australia
http://youtu.be/iUHTG8CMHhA
Phototgraphers Who I Admire in the World.
David Lachepelle
Ed Freeman
Australian Charities in which I work with and very proud off:
Lifeline Australia
Cancer Council Australia
Prostate Cancer Research
* All of which I raise money for in my Photography work*
http://instagram.com/photomayhem01
Please note: All photographs by Ian Horncastle are Copyright © 2004 - 2012 and protected by Australian copyright law. No image may be used, edited, reproduced, transferred, published or distributed in any form or by any means whatsoever without prior written permission from Ian Horncastle.