*** January 27,2012***
I will be moving away from California this April and will be back every few months or so for work, so at this time I am more focused on paid gigs,since my portfolio is pretty well developed. However,if you ask about trade and I like your work, we may be able to work something out
Last year was a bit of a struggle and i had dealt with a ton of personal and life issues but this year I am back and ready to rock
I'm A 26 year old Alt Model and Hairstylist, So if I'm not in front of the camera, expect to see me working behind the scenes and happy as can be
I've been a cosmetologist for 7+ years now and absolutely love what I do,it allows me to be outgoing and creative.
I typically will do my own hair and make up for my shoot, however should one be on set, I am more than willing and happy to let them have their way with me, haha
When it comes to shoots, I am very experienced and don't need much guidance,however input and critique are always welcome,since I want to be the best I can as well as make sure you the photographer end up with excellent images.
I am up to do any type of shoot (this does include nude) as long as I am comfortable with who I am working with and that the idea for the shoot is tasteful and artistic..
That being said, my rates are reasonable and I am willing to travel as long as my expenses are covered, so message me with any ideas and we can take it from there!
Thanks again for taking the time to read and check out my page... Let's get shooting! o_O
Xo
*Magazines/Internet:*
January 2009 Feature of Skin and Ink
Rockin Bones MM#665919
http://www.rockinbones.net/proddetail.asp?prod=BRC46
Four G's Magazine Issue 3
2010 Beer Pong Calender
2010-11 Diamond Dolls Calendar
May 2010 Cover of Skin Deep Tattoo Magazine
May 2010 Cover of Tattoo Scout Magazine
May 2010 Cover of Prick Magazine + inside feature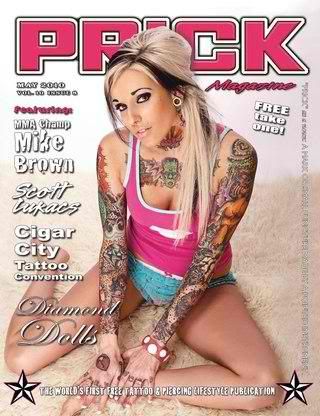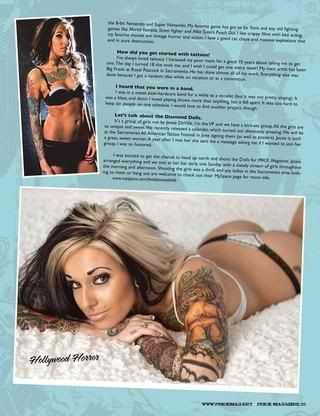 H2ocean posters
Chicks on picks* chicksonpicks.com
2010 Inked Girls Magazine 4 pages of photos
June 2010 Cover of Tattoo Arte + inside feature
Cover of Skin Shots (Sultry Summer Skin)
September issue (#125) of Hungarian Tattoo
Magazine
2010 Tattoo Vixens ( 6 full pages and interview)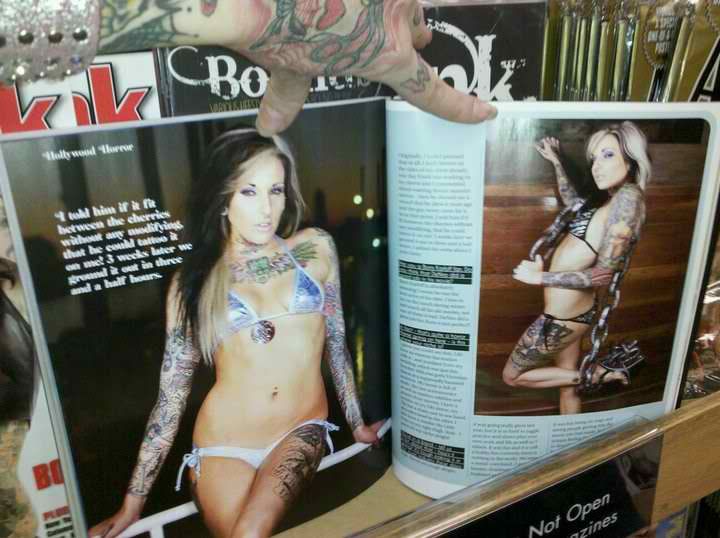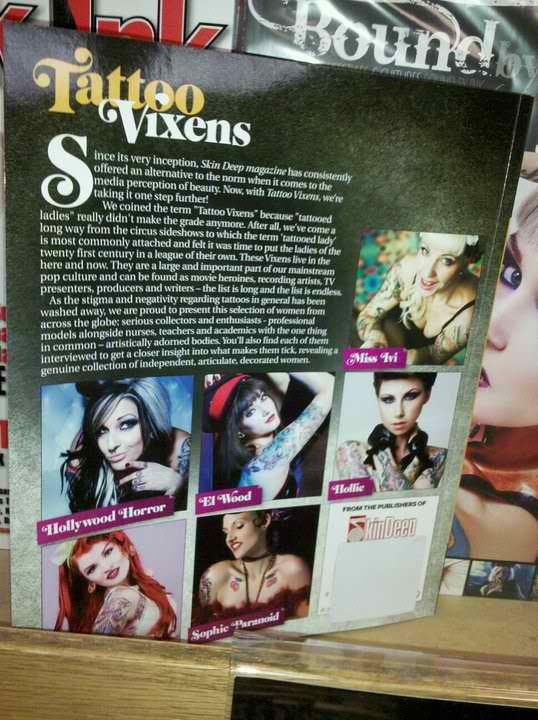 Capital Ink Tattoo
Bad Azz Chix
September 2011 Rebel Ink (pics inside)
October 2011 Cover of Skin Deep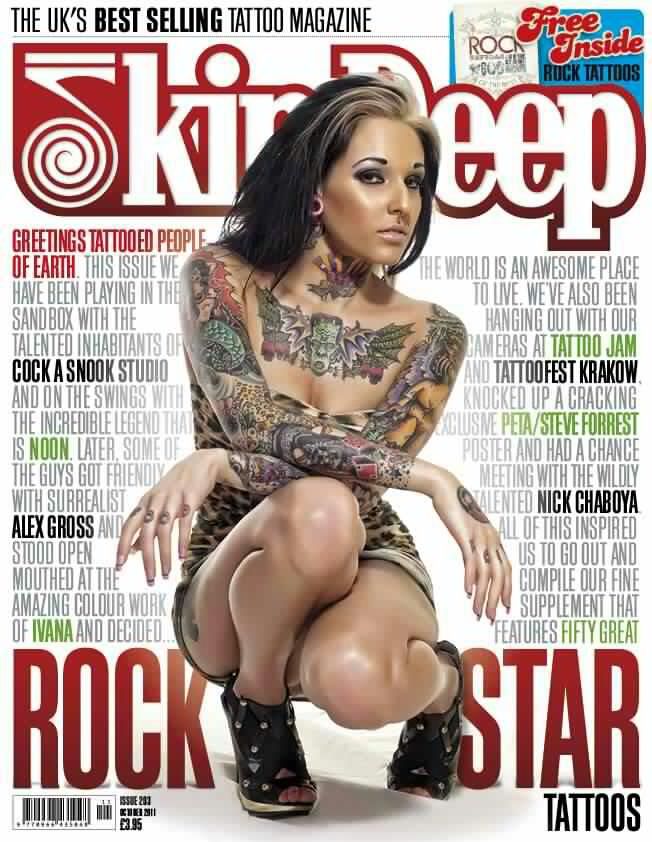 October 2011 Limited Edition Cover of Skin Deep
Pro-Ink Software
*Clothing*:
Rockin Bones
Unknown Industries
Jum7
Fearless Certified Wear
Nothings Changed
LOVE
Beautiful Disaster
ZsuSwim Bikinis
Filth Clothing
VandalX
Tattoo Heroes
Sinstar Clothing