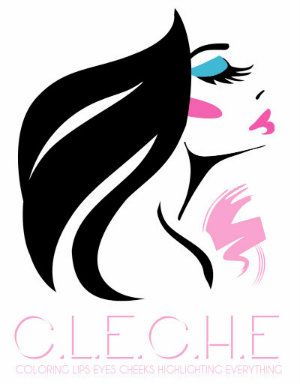 Over the years I've had the oppritunity to work with a number of Chicago industry hair stylist, makeup artist, photographers, film directors, music video producers, radio personalities and celebrities. Studio c.l.e.c.h.e. Allure offers a wide range of cosmetics Services not to mention our full makeup studio. We have over 10 years of industry experience under our belt so there is no need to look any further.
Please feel free to contact me with any ideas or offers you may have.
Available for work all over the country.
Fashion Shows:
The Official Models and Bottles Fashion Show (Sponsered By C.L.E.C.H.E. Cosmetics and Fashion Photographers Parrish Lewis And Richard Flood)
Celebrity Designer Gigi Hunter Chicago Runway show 2002
Fashion Designer Tomer Gendler Runway Show Chicago 2003
Fashion Face Off Runway Show Chicago 2006
The Cat Walk is on Fire # 3 Runway Show ( Hosted By Lil Kim) 2006
CERTIFIED DIME Magazine Fashion show 2008
Barbra Bates fashion show 2011
Surround Sound Of Fashion show 2011


Editorial/Print:
JET Magazine
Johnson Publishing Company/ EBONY Fashion fair 2011 Cosmetics Ad
Skin Tones Magazine Issue 1
Film/TV:
The Rise And Fall Of Miss Thang Movie ( Filmed inside Studio Cleche Allure)
VH1 Behind the scenes with Jennifer Hudson 2010
Cnn 2011 for EBONY Magazine
Showbiz Tonight for EBONY Magazine 2011
Nightline abc EBONY Magazine 2012

Radio Personalities:
Beyonce Fox 107.5 WGCI
Leon Rogers 107.5 WGCI

Makeup Artist:
Nichole Rogers of Bombshell Artistry, C.L.E.C.H.E., And M.A.C.

Hair Stylist:
ZIFFANTHONY (THE ONLY SON) MM# 1049633
RUKEY STYLES MM#216639

Photographers:
Fred King King Vision Photography MM #64529 ****
Dudley M. Brooks Senior Photo Editor EBONY Magazine
Gefforey Black JET Magazine
Richard Flood
Elliot Lyte B2G Productions MM#
Parrish Lewis MM #530880
Jason E. Jones MM #192761
Scott Harrison
Fallah Shabazz