I have been modeling since I was 8 years old out on runway. I have been runway/print modeling professionally in the DC metro area for the past 3 years.
I have been quite busy for a while because of school and work. I don't mind working on an independent basis. Just message me and we can work something out.
I tend to mostly do swimsuit and lingerie shots but am moving on to a more fashionable realm. I don't normally do nude shots. I am looking for Paid, TFCD, and TFP work mainly.
thanks,
Mari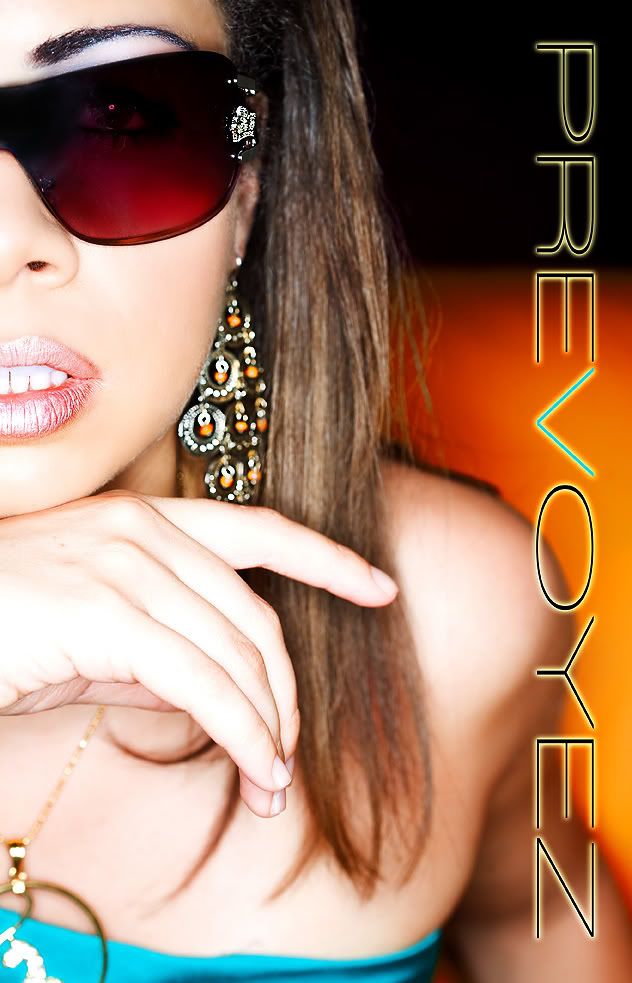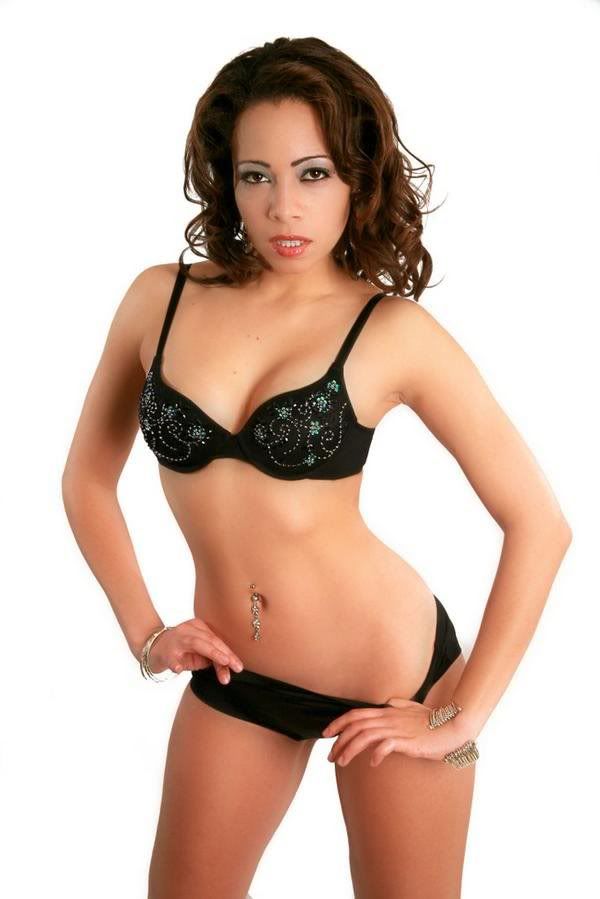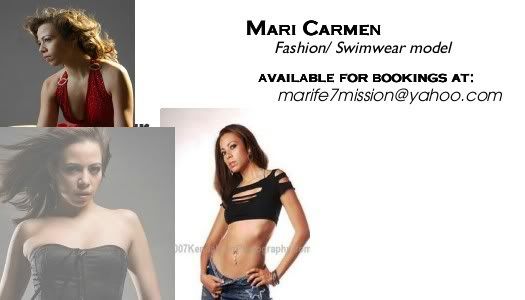 --------------------------------------------
My Print Resume: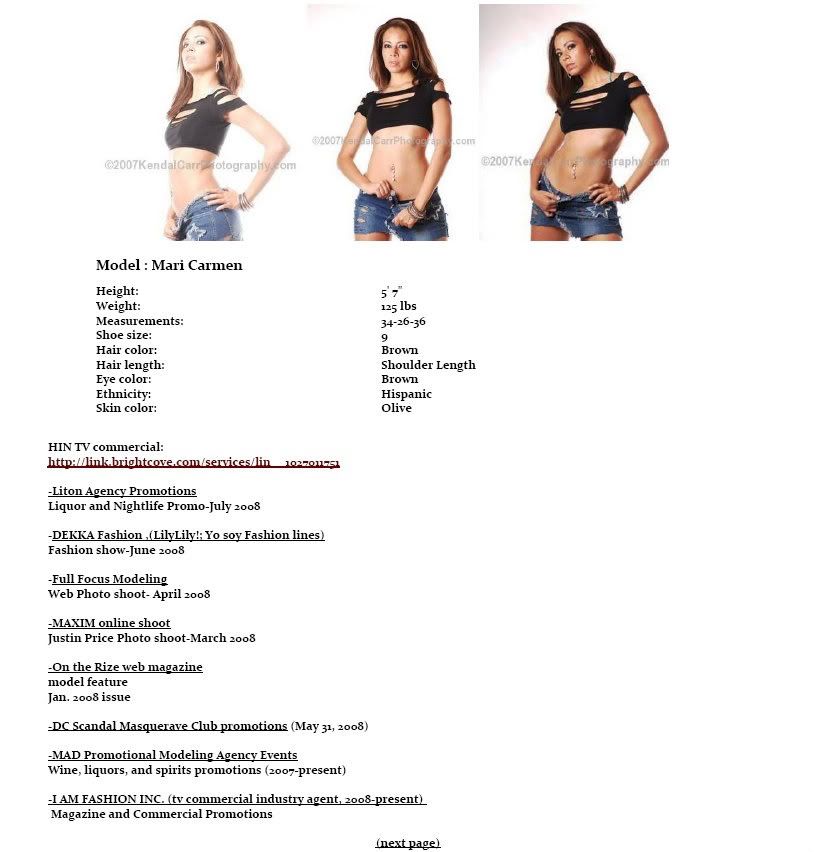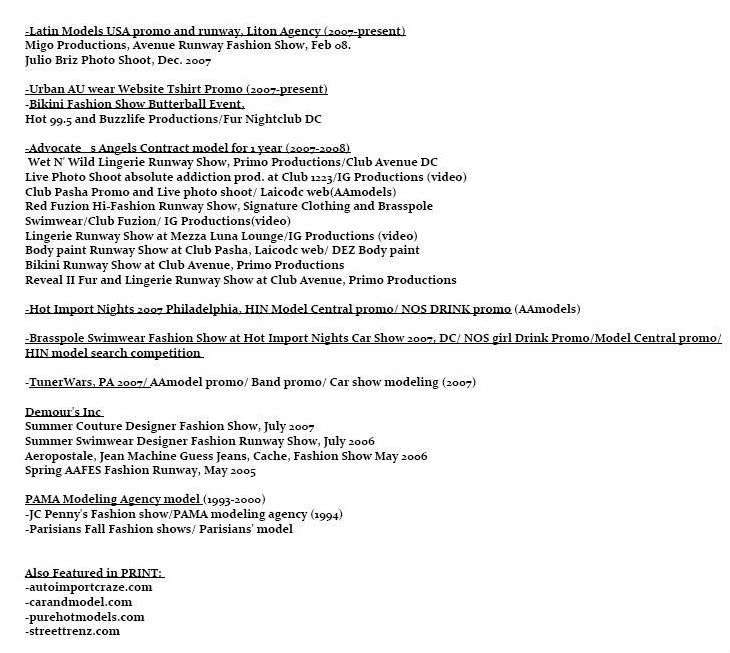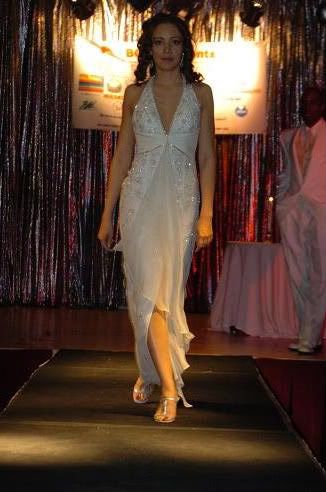 HIN TV commercial:
http://link.brightcove.com/services/lin … 1027011751
UPDATES:
-PREVOYEZ Photoshoot, August 2008. prevoyez.com
-MAD Promotional Modeling Agency Events
Wine, liquors, and spirits promotions (2007-present)
-Adagio Wines
-Edna Valley Wines
-Sterling's Collection Wines
-Louis Royer Cognac
-VSOP Cognac
-and more