"I came across your portfolio just by searching through the best photographers on MM." Shayla Shaw, MM Model #1051127
Please take a moment to look through my portfolio. If you're interested in the kind of photography you see, please inquire. Let me know your rates, too. Art's fun, but can't always be for free, right?
Landscape, editorial, street, fetish, documentary, erotic, portrait, fine art nudes
For economic reasons, prefer to work with available light.
My muses (one can dream) for erotic photography: Helmut Newton, Nobuyoshi Araki, Roy Stewart
Serious amateur with a day job. Some formal studies at UCB and CA College of Arts. Otherwise, self-taught, and always looking to improve & find new ways to celebrate women in art.
I am happy to make a good faith deposit (via PayPal) in advance on all scheduled shoots involving a fee. If you are in the SF area I will pay mileage or local transportation costs if we shoot in my Berkeley home studio.
"Fail once. Fail again. Fail better." Samuel Beckett
TFP always available for portraits, nudes, erotic, fetish, editorial, lingerie, edgy stuff, figure studies, B/W art nudes, if you're simply looking to flesh out (hmmm) your portfolio. Don't do glam/pin-up unless you do the setup/mua stuff. If we click & you want lots of free shots portfolio shots, let's talk about what you need. I consider each shoot a learning experience & a chance to improve my skills, concepts, & ideas, so TFP shoots get plenty of time to accomplish what you want.
I don't shoot with male "escorts" present.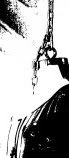 "There are two dirty words in photography; one is 'art', and the other is 'good taste.' " Helmut Newton
A good lunch & a few beers for anyone who can locate MM model Kate Nadasaka
Comments on pictures preferred to tags. Thanks!
Ariel MM18569