I NEVER SAID TO BE LIKE ME, I SAY TO BE LIKE YOU AND MAKE A DIFFERENCE."
- Marilyn Manson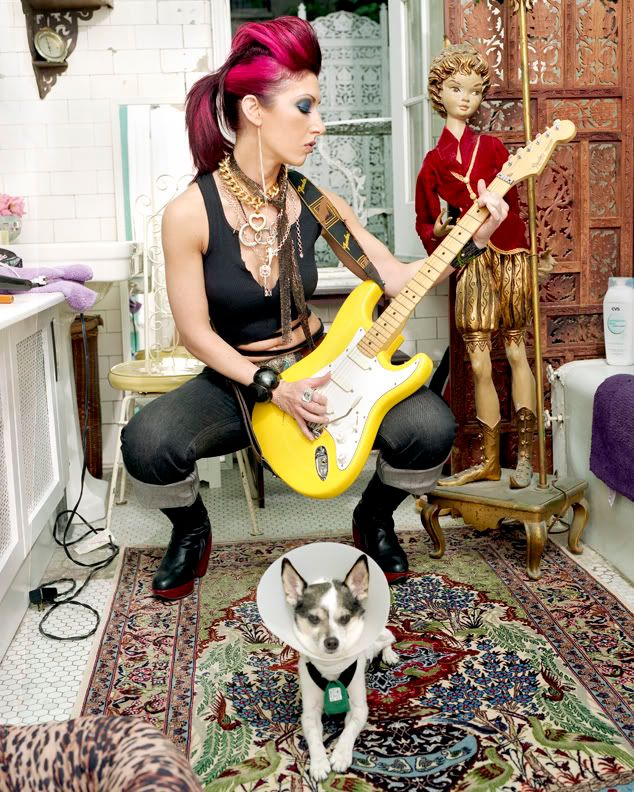 I am not your typical model.
I am not a stick figure
I am not 17
I am not a flake
I don't have a bad attitude..i just look like I do
I DO have depth
I DO have Pink in my hair - right now there is a stripe in my bang and the left side is Pink
I DO have an opinion
I DO act professional
I DO want to work with open creative people
I am an actor and have experience in Stand-up Comedy, Film and Theater.
I enjoy portraying different characters that are outside the box and I consider my range - HOT to HOMELESS.
I am not afraid to look ugly (I do this very well sometimes LOL) and I am not afraid to take chances....
I am also a photographer for rescue animals, so you can usually find me on the other side of the lense.
www.photosforfreedom.net
I look forward to working with you !
XXX
Rachel Witz
-----------------------------------------------------------