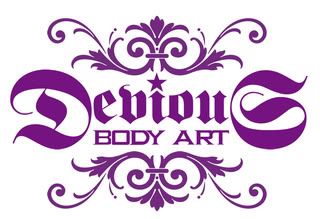 www.deviousbodyart.com
My name is Georgette Pressler. I have been an artist my entire life, but my specialty is in body and face painting. Recently, i was titled "Body Painter of 2010" for Palm Beach and Broward. I'm also well versed in the art of transformation makeup and special FX makeup. Even though i can do regular glamor makeup, i choose to do things that involve more drama and creativity. I'm always looking for models to paint, take to events, and work on collaborative pieces with my team of talented artists.
We specialize in private photoshoots and events. A highly experienced team of females, we aim to make our clients comfortable and relaxed during their photo sessions. A hairstylists, makeup artists, and photographer are all available upon request.
If you need a painter to produce a cutting edge look for you, please feel free to contact me. I'm currently in Palm Beach, Florida, but i travel often for work. Thank you.
Please email me at deviousbodyart@gmail.com I check that email everyday and will get back to you much faster than if you were to message me here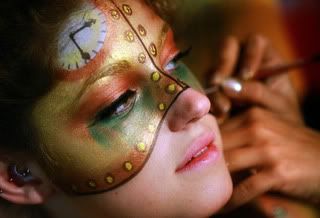 View full article and video at
www.CLIKHEAR.Palmbeachpost.com
2011 North American Body Paint Championships, Dallas Texas. 4th Place winner
Art Nouveau Group Art Show, Downtown West Palm Beach, 3rd Wednesday of every Month
Emilio Pucci Fashion Show, Downtown Waterfront, West Palm Beach, 2010
Mesh Studio Gala Opening, West Palm Beach, Fl 2010
"Just Us Girls" Palm Beach to Boca, Painting for the Gold Buyers of America, 2007-2010
Body Painting X, 2010 Hedonism, Jamaica
'Multiversal' Body Paint Exhibition, Art Basel Miami, 2009
'Feminality' Group Art Show, The HIVE Gallery, Los Angeles, CA 2009
"Aces and Angels" A Kardashian event hosted @ Playboy Mansion, California
Soul School Assembly #1 2009, Hollywood, Fl
Bullets for Peace Fashion Show, ft. Frederick's of Hollywood and Santana Moss @ the Eden Roc, Miami
Body Painting X, 2009 Hedonism, Jamaica
"Medusa Over Miami" 2008 Versace Mansion, Miami
"Bodypainting Xtreme I and II, 2008" Hedonism 3, Jamaica
"Jagermeister Reggae Fest", 2008 West Palm Beach, Fl
Miami Fashion Week 08, Opening night show Miami, Fl
Bacardi B Live 08, Miami, Fl
Miami Art Undressed, Erotic Art Show, 2008, Miami Fl