Hi Im LiiLii Lipstick Ninja.
Thanks for stopping by!
RETIRING 2013
I'm a Full time Multi-medium Artist....
badass jet fighter ninja.
There is soooo much I want to do with my life I just don't have the time to model anymore. So as I make the switch to the other end of the creative process and find new endeavors in the artistic world I am only taking limited work as a model. I will not work with anyone who does not wish to truly work with me (no more mass casting calls for this guy) and I will not budge from my rates.
I have quality studio space and gear available for cheap rental. Photos available upon request.
PAID WORK ONLY.

Challenge me. I need to breath art and chaos.

CURRENT SIGHTINGS AND AFFAIRS!
RETIRED AS OF DECEMBER 2013
USE OF EQUIPMENT AND STUDIO SPACE AVAILABLE UPON REQUEST
(studio space is available for a small rental fee when using another model this includes access to outdoor and indoor settings and studio lights)
email for photos or questions
liiliiphoto@yahoo.com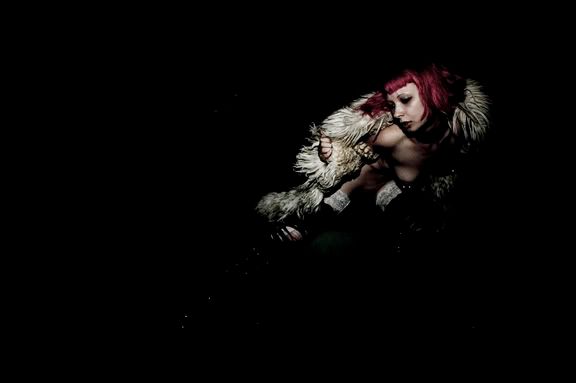 Funktionhaus
Some things I believe in....
Nothing is new, only changed.
I am me, the only one I know how to be.
I model for the experience not the photos.
They're never LITTLE people, the people that help you to get to where you are.
Anyone can draw, not everyone can draw well.
I don't eat Bullshit, so don't try to feed it to me.
The human body is beautiful in any shape or form.
*******************************
RULES
*******************************
Trade Work:
Trade is never as formal as paid but holds the same standard. I always put paid before trade.
I will only do trade for three reasons.
1=We are good friends.
2=You're also a model and I'm shooting you as well.
3=You're doing a charity event or project that I believe in.
Your ego does not impress me. I don't care who you are, what you have, or where you're from, you are still a person like everyone else..unless your an alien hybrid robot ninja sent to DESTROY ALL HUMANS...that would be pretty impressive...I might even pee a little.
MODELING IS NOT A CONTACT SPORT!! Don't touch me. Ask first.
_____________________
MY OTHER PROFILES
AND LINKS OF INTEREST
_____________________
Makeup and Styling
http://www.modelmayhem.com/711669
Wardrobe and Commissioned Designs
http://www.modelmayhem.com/1022600
Photography
http://www.modelmayhem.com/jellyfishfoto
Coaching or On-Shoot Instructing
liiliilipstick@yahoo.com
My Photography Blog
http://liiliiphoto.tumblr.com
My Daily Life and Modeling
http://liiliifish.tumblr.com
My Deviantart
http://liiliifish.deviantart.com
No one does twitter anymore...
http://twitter.com/LiiLii
For bookings and to book the studio
email me at
liiliilipstick@yahoo.com
Goodbye
xoxo
LiiLii Lipstick Ninja