RETIRED
Hi Im LiiLii Lipstick Ninja.
Thanks for stopping by!
RETIRED
I am photographing models now.....
I'm a Full time Multi-medium Artist....
badass jet fighter ninja.
I need to breath art and chaos.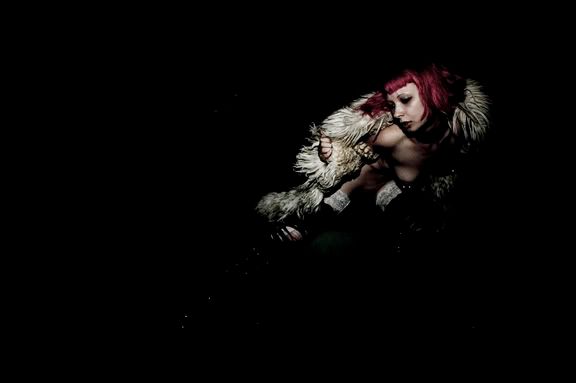 Funktionhaus
Some things I believe in....
Nothing is new, only changed. You can't be original with an idea, only its interpretation.
I am me, the only one I know how to be.
Time is relative. When I am somewhere I exist in that moment. Don't rush, let life happen.
They're never LITTLE people, the people that help you to get to where you are.
Anyone can draw, not everyone can draw well. Same with Modeling and Photography.
I don't eat Bullshit, so don't try to feed it to me.
The human body is beautiful in any shape or form.
Your ego does not impress me. I don't care who you are, what you have, or where you're from, you are still a person like everyone else..unless your an alien hybrid robot ninja sent to DESTROY ALL HUMANS...that would be pretty impressive...I might even pee a little. Stop trying to tell models you can benefit them because we all know that those who can truly benefit us aren't going to give us that spiel.
MODELING IS NOT A CONTACT SPORT!! ask your model first and get her/his ok.
STOP telling models to "suck in" tell them to "lift their ribcage", the belly/side roll is because they are scrunching their stomach not because they are over weight.
Respect those who have come before you, you could learn something. And if you think you have learned everything there is to know, You're a fool.
Only a fool learns from his/her mistakes. A wise man/woman learns from the fools mistakes.
_____________________
MY OTHER PROFILES
AND LINKS OF INTEREST
_____________________
Makeup and Styling
http://www.modelmayhem.com/711669
Wardrobe and Commissioned Designs
http://www.modelmayhem.com/1022600
Photography
http://www.modelmayhem.com/jellyfishfoto
Coaching or On-Shoot Instructing
liiliilipstick@yahoo.com
My Photography Blog
http://liiliiphoto.tumblr.com
My Daily Life
http://liiliifish.tumblr.com
My Deviantart
http://liiliifish.deviantart.com
No one does twitter anymore...
http://twitter.com/LiiLii
Goodbye
xoxo
LiiLii Lipstick Ninja