::: IVE'D WORKED WITH:::
=====================
-MAGAZINES:
-------------
work got featured on:
FourG magazine
www.FOURGSMAGAZINE.com
Sports Life Magazine
www.sportslifemagazine.com
MODELS:
-------
-NEVADA:
Miss Eden Skye MM #2798616
Nathasha Ho MM #708363
Stephanie Lee
www.facebook.com/sTeffX7o2
DearDiary
www.facebook.com/mateodiary.gomez
Lily Wang MM #2015745
Porschay Dew. MM #2141799
Chantal j Mcrorie MM #1339593
Amy Banks MM #1752890
Christina D. MM #1992891
KAY BAE MM #1947433
Dominique Williams MM #1940549
Madee Melendez
http://www.facebook.com/profile.php?id= … amp;ref=ts
Janelle
www.myspace.com/JadeNelle
Courtney Spears
www.myspace.com/2dashing4u
Cj Miles
www.myspace.com/cjmilesexposed
Gwendollyne G.
www.facebook.com/GwendolynneG
Vanessa Jocylin Castro FACEBOOK
Jordan Jahn FACEBOOK
Ashley Nalani FACEBOOK
Aira Mae Bustillo Markley FACEBOOK
Christie Paulsen Rogers FACEBOOK
Monica Duldulao FACEBOOK
Vanati Matsuoka FACEBOOK
Vanessa VEE "Ling Ling"
Vanessa Castro
Jenni Lush
Tina Jopling
Ashley Parker
Leina Jablonski
Brandy McCoy
Sandra Gomez
Felicia Berdiago
-NEVADA SHOPS/Companies:
AZUZA Hookah
http://azuzahookah.com/
Cooks Mobile Detailing
http://cooksmobiledetailing.com/
Cashman Photo Labs: MGM-Mandalay Bay-Luxor-Excalibur-Tropicana-Mirage-Venetian-Palazzo-Treasure Island-Imperia; Palace-Stratosphere-Hilton-Monte Carlo-and so....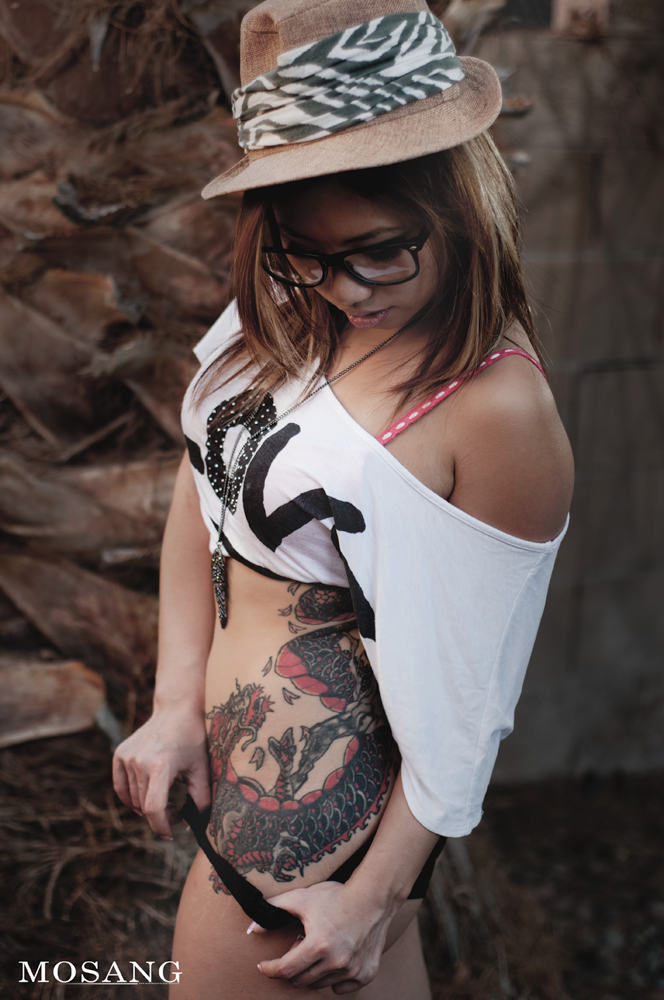 -CALIFORNIA:
Nicky Souriyamath
Jenna Lane Nguyen
Destiny Peralez
Shealyn Brand MM #787382
Christine Mendoza MM#735594
Cassandra Ablola MM#1963905
Amber Nielsen MM#1531579
Jenny Padama MM#1601088
Danielle MM#1596501
Caitlyn Nguyen MM#1376783
Ms PRECIOUS MM#1447161
Nikki Rey MM#1192882
LizBeth MM#1487095
Ethyl Samiana MM#1098432
Cyndee Mae MM#1463339
Michelle Sanchez MM#197029
Tiffanie Damian MM#12035
Christina Nha Tran MM#1156967
ANDY Area1 MM#1275208
Kyky MM#1258667
Ashley Marie MM#1475379
Jenn BACKSEATLove
www.myspace.com/yobackseatlove
Jessica LOVE
www.myspace.com/fili_garian
Arianne Marie
www.myspace.com/missariannemarie
Shayna J.
www.topasianmodels.net/shayna-j/
Christine MENDOZA
www.myspace.com/christinemendoza
Elly Shee
www.myspace.com/ellyshee
Cheryl Ocampo.
www.myspace.com/cherylocampo
Twee Nguyen
www.myspace.com/tweezy
Lizbeth
www.myspace.com/iluvanimeandmanga
Ms. Arena Arellano
www.myspace.com/lenyaretao
Maly Prang
www.myspace.com/44358581
Christina Tran
www.myspace.com/her_crazed_conspiracy
Sasha Morales
www.myspace.com/hesherdrug_n_shesaddicted
Rittney
www.myspace.com/491898010
Dianna Kinkay
www.myspace.com/diannakinkay
Shannon Gregory
www.myspace.com/rhyleeshannon
Katleen Kaye
www.myspace.com/dersumthinboutkk
Michelle Lu
www.myspace.com/mslu
Ashley Apagalang
www.myspace.com/000_ashleey
Aileen Nham
www.myspace.com/mykookies
Trang Nguyen
www.myspace.com/tbeaast
Rochelle
www.myspace.com/366600172
Danielle
www.myspace.com/5d6ko7
J'Panda
www.myspace.com/jenjen_lynx
Bubbles
www.myspace.com/broun_eyez
Claudine
www.myspace.com/lido_claudine
Candice Warner on FACEBOOK
Alyssa Cunanan on FACEBOOK
Cherry Kate on FACEBOOK
Elizabeth Robinson on FACEBOOK
April Tran on FACEBOOK
Tatiana Tobe [on Facebook]
Isabel Valencia [on Facebook]
Angelica Anguitay [on Facebook]
Rachel Figuera [on Facebook]
Yuka Brown [on Facebook]
Sandy Nguyen [on Facebook]
Kristine del Mundo [on Facebook]
Felicia Gorospe [on Facebook]
Katleen Fernando [on Facebook]
Cassandra Ablola [on Facebook]
Julian Cook [on Facebook]
Chloe Chau [on Facebook]
CALIFORNIA MUA/hair stylist:
Jerelyn Rox
http://www.facebook.com/jerelynrox
Jenn BACKSEATLove
www.myspace.com/yobackseatlove
Angelica
www.myspace.com/49175925
Wendy Casanova #1493119
Essence C.
www.facebook.com/profile.php?id=1000003 … amp;ref=ts
Precious Sta Ines
www.facebook.com/profile.php?id=1000001 … amp;ref=ts
SHOPS/CLothing Line:
[HCM]
www.hard-core-muscle.com
Joint Venture
www.jointventureclothing.com
TATTOO Artist:
tattoo by DIZZY
http://www.tattoosbydizzy.com
tattoo by Ryback
tattoo by Jon Ramento
==============================================
-HAWAII:
Jami Lee MM#435442
Rance MM#556816
Nikki MM#625076
Bella MM#300918
Akila MM#665421
Ling'Oh MM#779120
Alia Tanner MM#731131
Lyna Nguyen MM#780829
Cara Marie Funai MM#1251533
Raheal S. MM#1150715
Phuc Huynh MM#1087055
Nancy MM #898080
Lory MM#768131
Melanie Nguyen MM#804249
Ruby Paulino MM#820428
Jewelyn MM#563803
Jamie L. MM#435442
Jannie G. MM#693926
Barbie Lovely
www.myspace.com/barbie_lovely
Mary and Alvin
www.myspace.com/mary_tes
Chelsey and Peter
www.myspace.com/cnp031907
Sherly-Ann
www.myspace.com/mz_kelii
Vanessa
www.myspace.com/29513218
Kira O.
www.myspace.com/mzkirao
Amberjanelle
www.myspace.com/am_jae
Tiffany-Paige
www.myspace.com/tiffanyxpaige
Aubrey Noriyo
www.myspace.com/missaubreyn
Jobelle
www.myspace.com/jobelleasto
Lisa Vue
www.myspace.com/liiisaheartsyou
Mimi
www.myspace.com/382076303
Rachelle
www.myspace.com/rachelle_chell
Heather
www.myspace.com/mz_heather737
Coco
www.myspace.com/coco0829
Bernadette
www.myspace.com/7202027
Arlyn Ellazar
www.myspace.com/idownshift
Sheryl V
www.myspace.com/i_dig_u
Jenna Lee
www.myspace.com/iforgotmykeys_baby
Chelsey Kiomi Love
www.myspace.com/cnp031907
Chastity Anne
www.myspace.com/CHASTITYANNE
Maricar
www.myspace.com/maricar32988
Jasmine Ahn
www.myspace.com/myramen
Melvie
www.myspace.com/ms_melvie
Kimberly Dime
www.myspace.com/401264820
Apryle
www.myspace.com/2982097
StephyVille
www.myspace.com/stephunnie
Alara Lum
www.myspace.com/luma2
Jeniffer Tran
www.myspace.com/jen_x3_spike
GHeil ANN Malinay
www.myspace.com/mzanniie
Justine Alexis
www.myspace.com/udontknodisgerl
Maria Zhang
www.myspace.com/mariazhang
Kelsey Tanioka
www.myspace.com/xxmiss_mtxx
Devina Kahalewai
www.myspace.com/163858238
Katherine Ann Javier
www.myspace.com/xoxokathyann
Marebel
www.myspace.com/393061466
Edward Barut
www.myspace.com/honested
Alyza Calderon
Daniel and CLaire [MySpace]
Bella and Tony [MySpace]
Krystel Lane [MySpace]
Sheridan [MySpace]
Lyrica [MySpace]
Marichu Joy [MySpace]
Stacie [MySpace]
Lerisa Reynold [MySpace]
Jayvee [MySpace]
Mariko Kalama [MySpace]
-WASHINGTON:
Apiradee Sungkara
www.facebook.com/apiradeesungkara
Meliaokalani [#347309]
OTHER COUNTRIES
-GUAM:
Caroline Kim [#553005]
--------------------------------------------------------------
MAKE-UP ARTISTS/HAIR STYLISTS:
----------------------------------
-HAWAII:
Krystle Teocson [#658323]
Zairrah [#463634]
Bonnie Rose [#441137]
Face Painting by Dhyana [#671169]
JOANNE PERALTA
www.myspace.com/mz_joanne
CLOTHING COMPANY:
--------------------
Cockstar Army Clothing Co.
www.myspace.com/COCK_STAR
Ammastar Clothing Co.
www.myspace.com/ammastar
Krazi Soles
www.myspace.com/krazisoles
Filipino Ink Clothing Co.
www.myspace.com/filipinoink
Kana Kisses Clothing line [myspace]
Urban FLava Clothing store
Joint Venture
KLASSY
MUSIC ARTIST/promoters:
------------------------
-HAWAII/California:
SAMOAN-iROK
http://www.myspace.com/samoanirok
IslandSwag
http://www.myspace.com/464792471
Sizzle [Universal Records Asia]
Prince Deeken
The Luck
www.myspace.com/luckyloochie
808mile
www.myspace.com/e08mile
V3PROMOTIONS
www.myspace.com/v3promotions
NINETYfour ENT.
www.myspace.com/unleaded808
LEVEL H promotions
www.myspace.com/levelH
AUTOMOTIVE SHOPS:
--------------------
-HAWAII:
PROFESSIONAL auto stereo
808 kustomz
JUS4KIX AUTOBODYSHOP
New City Fenders
Changs Autobody
RnM Reyes Ent.
Cutter Dodge Chrysler and JEEP of waipahu
PHOTOGRAPHERS/photoshop WIZ:
--------------------------------
photo by Jerry Duy Nguyen [Pennsylvania]
photo by Marc Cariaga [Las Vegas]
photo by Casey Roxas [Las Vegas]
photo by RON DEE [Las Vegas]
DR. WIZ MM#322913 [hawaii]
AISphotography MM#1237134 [hawaii]
A. Tran photography MM#1075602 [hawaii]
-IX studios MM#1734 [hawaii]
S LOPEZ PHOTOGRAPHY MM#29809 [hawaii]
eight08.net MM#55577 [hawaii]
BrushedPhotography MM#1154610 [California]
Infamous Styles MM#531076 [hawaii]
Joseph Joel photography MM#674399 [California]
photo by Mark Awit MM#1666853 [California]
Photo by Jerrick Bonilla
www.myspace.com/jerrick
[California]
RHLphotography
www.myspace.com/laparejo
[hawaii]
808HOTspot
www.myspace.com/808hotspot
[hawaii]
photo by JOHN Ramento
www.myspace.com/phenominolchild
[hawaii]
Photo by Lyno
www.myspace.com/fal6777
[hawaii]
Photo by Juvanny
www.myspace.com/31103273
[hawaii]
J Kid photography
www.myspace.com/unherdov
[hawaii]
Gendell Espero
www.myspace.com/gendellmen
[hawaii]
JHAMES808
www.jhames808.com
Myk Salonga facebook.com/mgsalonga
photo by Richard Luiz DreamTeam Photographers on FACEBOOK [California]
photo by Robert Sunga DreamTeam Photographers on FACEBOOK [California]
photo by Nornam V. DreamTeam Photographers on FACEBOOK [California]
Photo by Robin Cabales DreamTeam Photographers on FACEBOOK [California]
Photo by Davin Van DreamTeam Photographers on FACEBOOK
Photo by Jasper Garcia DreamTeam Photographers on FACEBOOK
Photo by Marc Mendoza DreamTeam Photographers on FACEBOOK
Photo by Sherry Tran DreamTeam Photographers on FACEBOOK
Photo by Estella Sumingil
photo by Gilo n Audrene
photo by Sandra Gomez
Video by Dino Sumingil
Video by Christian Alfonso
=================================================
Why are Professional Photographers so expensive?
(This article has been very well received by the photography community, and is now referred to by many Photography websites across the country)
In this digital age where everyone has digital cameras, scanners and home "photo printers", when people upload their photos to a local drug store website and pick them up a few hours later, we hear this all the time - How in the world do Professional Photographers charge $55 for an 8x10 when they cost just $1.50 at the drug store?
Here's why.
Simply put, you're not just paying for the actual photograph, you're paying for time and expertise. First, let's look at the actual time involved. If you don't read this entire page, at least read this first part.
For a two hour portrait session:
- one hour of travel to and from the session
- two hours of shooting
- 30 minutes of setup, preparation, talking to the client etc.
- 30 minutes to load the photos onto a computer (2 - 4 Gb of data)
- 30 minutes to back up the files on an external drive
- 3 - 4 hours of Photoshop time including cropping, contrast, color, sharpening, saving a copy for print and a copy for the internet and backing up the edited photographs
- 2 - 3 hours to talk to the client, answer questions, receive their order and payment, order their prints, receive and verify prints, package prints, schedule shipment and drop package off at Fed Ex.
- For local customers, we also print a set of all of their photos, and meet them at our studio to review the photos and place their order. Meeting and travel time averages 2 hours.
You can see how one two hour session easily turns into more than ten hours of work from start to finish. So when you see a Photographer charging a $200 session fee for a two hour photo shoot, you are not paying them $100 / hour.
For an eight hour wedding:
- I won't bore you with the details, but an eight hour wedding typically amounts to at least two to three full 40 hour work weeks worth of time. Again, if they are charging you $4,000 for an eight hour wedding, you are not paying them $500 / hour.
Now for the expertise.
Shooting professional photography is a skill, acquired through years of experience. Even though a quality camera now costs under $2,000 taking professional portraits involves much more than a nice camera.
Most Professional Photographers take years to go from buying their first decent camera to making money with their photography. In addition to learning how to use the camera itself, there is a mountain of other equipment involved, as well as numerous software programs used to edit and print photographs, run a website etc.
And let's not forget that you actually have to have people skills, be able to communicate, make people comfortable in front of the camera - and posing people to make them look their best in a photograph is a skill all by itself.
Think of it this way - the next time you pay $X to get your hair done, a pair of scissors only costs $1.50. But you gladly pay a lot more to hire a Professional.
What about the cheap studios at the mall?
Please don't compare us to the chain store studios. But if you must, consider all of the time and work that we put into our photographs, compared to what they do. Good luck getting a two hour photo shoot at a chain store. Not to mention they won't come to the beach! And of course, look at our work compared to theirs. You get what you pay for.
The truth is, most of the mall and chain store studios lose money. In fact, in 2007 Wal-Mart closed 500 of their portrait studios because of the financial drain they were putting on the company. What the chain stores bet on is that you'll come in for some quick and cheap photos, and while you're there, you'll also spend $200 on other things. They don't have to make money, they are just there to get you in the door.
Conclusion
We hope that those who have taken the time to read this page will have a better understanding of why professional photographs cost so much more than the ones that you get from your local drug store.