********
Looking to work with professional talented photographers ready to capture creative images to enhance my port.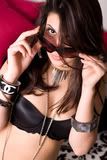 Personal Quotes:
"Everything happens for a reason.."
"Live today to the fullest because tomorrow is not promised. If you don't like something, change it. If you can't change it, change the way you think about it"
~Photographers~
*Daryl@Prevoyez-429038
*Kenneth@Prevoyez- 399677
*Jerrell Edwards- 7325
*R.Matthews- 26010
*D.Bowden@GlamourOne-7420
*Lance-541174
*Doug Kean(Shotz photgraphy)-295659
*Q@Qsvision.com-440105

~MUA's~
*Arlise@Prevoyez- 72366
*Kat-368938

~Hair Stylist~
*Stephanie-662162

~Designer/Stylists~
*DanYale@Prevoyez-706879
*Nikki J (Richmond)- 517761

~Promo Model for:~
*Ciroc (LA)
*Hipnotic (LA)
*Don Julio (LA)

~Promo Events~
-2008 Celebrity AllStar 8-Ball challenge (Zoe and Magic's pool table tourney) (New Orleans, LA)
-"2 Kings Party (JayZ & Lebron) AllStar 2008- Ciroc promo model (New Orleans, LA)
-2008-2009 Heineken Red Star Soul Tour (Wash,DC)

~Film/T.V./ Commercials~
-Extra in Independent Film "Death Without Consent" Directed by Vera Chawla.(MD)
-"Pollo Granjero" commercial for Univision & Telemundo (Spanish)
-Extra in "Blue Bloods" on CBS (2010)