Hi, My name is Brittany Brijae' and I am a freelance model currently trying to upgrade my portfolio. I want to have lots of fun in my shoots and nothing to boring. I would also like to shoot with photographers that provide hair, make-up and wardrobe so that every photo will be unique. I want to do fashion, commercial, editorial and artistic. I have wild and crazy hair which is just like my personality. If you ask me to do a shoot and I have to travel to you, I do expect my traveling expenses paid (gas,airline tickets,etc) . Personal things I can pay for myself such as clothes etc. I am doing tfp/cd along with paid.
<3 Brittany Brijae'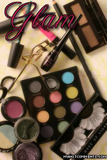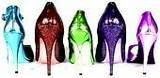 [CONTACT INFO]
brittbrajaco07@hotmail.com
http://www.myspace.com/brittbraja
Feel free to contact me for any of the following:
*TFP/CD (selective photographers only)
*PRINT (ads & other tearsheets)
*RUNWAY
*SPECIAL PROJECTS
*Glamour/Pin*Up
*Swimsuit
*Lingerie
*Editorial
*Car shows
*Wedding Dress Photo Shoots
*Conventions
*Music Videos
*Spokesmodel
*Event/Party Hosting
*Magazines (Online & Print)
*Commercial/Acting
IMPORTANT:
I will occasionally do IMPLIED nudity with the right photographer. Look at the caliber of the photographers I have done implied with. I will ONLY do TFP/CD if you will benefit my portolio.
TRAVELING:
Given notice, I will travel for the right job, and will give 110% to make sure we have a great shoot! I prefer to take jobs where I receive at least gas and food buyouts. Compensation is negotiable.
FEES:
Due to my schedule, TFP/TFCD isn't always possible. But it never hurts to ask anyway! At the very least, I ask for travel costs and food buyout to be covered. If that is the case, I would also appreciate a copy of the master CD.
Otherwise, I do have hourly rates depending on the type of work. But I'm definitely willing to negotiate certain types of rates...pay by number of looks or do hourly/day rates. Whatever is easiest for everyone. Overall, it's best just to contact me and we can discuss it.
Please indicate initially on contact if COMPENSATION or TF*
★Also, in terms of TF* shoots, I can't stress this enough★
I do NOT wish to work with photographers who do NOT release ALL images taken back to me. If I am going to work with you, please respect that my time is JUST AS valuable as yours (shocking, I know!) I am not asking for much, just that you send me a copy of the images we produced TOGETHER as a TEAM. It's called COLLABORATION people!