Greensboro based services for wedding photography and video, modeling portfolio, comp cards, and commercial product photography and videography. Serving the Greater Greensboro and Triad area, and throughout NC, VA, TN and SC.
My name is
Alan Howell
and I'm the owner/producer for
Star Path Images, (SPI)
in Greensboro, NC. I hope you enjoy our latest images here and take the time to browse our main website galleries at -
www.starpathimages.com
.
Our goal at SPI is to create the images you desire for wedding, publication, print or fine art.
Star Path Images is committed to providing professional service for the wedding, fashion, pageant, and commercial industries. We are here to help promote both you as a model, and us as a trustworthy digital media provider.
I specialize in images for beauty pageants, fashion & fitness modeling, comp cards, photo retouching, print layout/design, commercial advertising prints, product shots, family portraits, interiors, and more...
Star Path Images
has worked exclusively with the
North Carolina AND South Carolina International Pageants
, the
March of Dimes
triad division, fortune 500 companies, and has national and worldwide magazine publication and TV broadcast credits.
All image samples here are fully copyrighted.
Meet your Photographer...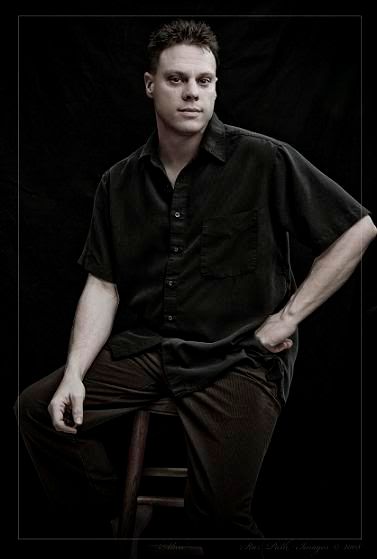 A bit about what I do....
I specialize in portraits that are
specifically marketable
as well as beautiful and creative. Modeling agencies and clients want you to look natural...not like your face has been spray painted or plastic. If your portfolio is full of images where the skin texture is lost, your figure and features are not prominent, the marketability of your image is greatly reduced. I focus on what your clients request for your image, and what it takes to get you paid as a model. After all, that's why you're here isn't it?
As a model, you want your image to look as close to what would be published in the magazine of your dreams. As an actor/spokesmodel, if you wish to combine that image with a professional voice or video sample, and we can create both for your portfolio.
(Highly recommended by agencies)
Can we also create surrealistic, gothic, stylistic, retro, HDR, artistic, or other imaginative images? Of course! If you want something special for your portfolio or for print, we can certainly create that image for you.
SPI Photo and Film Rates
-
We have many production platforms for our photography and videography. Our photo shoot rates range between $150/hr for basic and beginners shoots, to $2500/day for a COMPLETE portfolio with hair/MU/wardrobe stylists provided.
Video/film/editing rates range between $175/hr to $1250/per finished minute of film.
Please see my 'Pricing Page' here for a price quote -
www.starpathimages.com
*Please note, we DO accept limited TFP work on occasion from stand out talent so please feel free to send us your contact info and snapshots or current portfolio. These are limited shoots and are hand picked because of new styles we are looking to add to our gallery. We do encourage experimental models and performers to make inquiries and submissions for consideration in our film/commercial projects.
All models/talent MUST provide proof of age, and will be required to complete a release waiver before their session begins, no exceptions.
___________________________________________________
Star Path Images, (SPI)
is a Greensboro, NC based digital media specialist. It's our goal to create the images that get you paid as a hard working model or actor.
What we do at SPI....
Still Photography -
Family, Baby & Model Portraiture, fashion/fitness/artistic modeling portfolios & comps, wedding/reception, commercial/business photos, special events, products shots, time-lapse photography, abstract, landscapes, interiors & architecture, wildlife, and more.
Digital Video -
Business/Training & Instructional videos, wedding & reception video, Flash & web video, documentaries, time-lapse video, music videos, broadcast quality commercials, independent films, promos, special effects & animation...
Music/Audio -
Custom soundtracks, voice-over & narration, foley (ambient) sound recordings, sound FX, audio sweetening, format conversion & compression, and other audio needs.
Web Graphics & Fine Art -
Custom designed web graphics, ads, special effects, abstract and fine art images for websites, commercial advertisements, and video.
________________________________________________
Calling all Talented People!!!
SPI is currently looking for talented people in your area! Fashion and fitness models, actors, musicians, performers of all kinds!
We are currently casting for
- Musicians (all styles)
- Mature & senior models
- Voice over/narration talent
- Hair and make-up specialists
- Young teen and child models
- Performance artists (all styles)
- Yoga, Fitness, Fashion models and spokesmodels
- Gothic/Futuristic Fashion and Style Models/Actors
Send your portfolio, photo, audio/video samples to SPI today! Email samples to

alhowel@triad.rr.com

.
Feel free to contact me for details....I look forward to hearing from you! :-)
Star Path Images, (SPI)
Attn : Alan Howell
(336) 202-5472
alan@starpathimages.com