Update: New hair: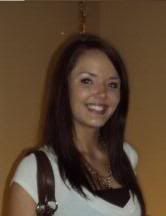 I love collaboration with a team. I highly believe make-up artists can take a good photograph, to a knock-out. Keep in mind, I am in school and not going to have much time to shoot, but I am always willing to make time for a chance to work with a killer team. I am also looking to work with more designers and wardrobe stylists.
My look Think long limbs, very green eyes, high cheek'd Eastern-European bone structure, with a Tyra Banks forehead! Lol.
I have come to a point where I believe I have a fairly solid--but not perfect--port. Therefore, I am continuing to be more selective of whom I work a TF* with, only if I believe it is going to directly benefit my port or perhaps if you have a really interesting concept idea. I am working on cutting through the clutter and getting a few very strong images. Within a month, I am going to be starting to look at agencies and hopefully soon I will be represented.
*My measurements listed are indeed accurate.
My goals in modeling include and are not limited to; expressing my creativity, meeting amazing and creative people, seeing myself in ways I would never have dreamed and seeing some of my own ideas come to life.
I'm always looking for
MUA's, hair stylists, designers
and photographers who either have similar goals, would like help me reach my goals, or would like to have me in theirs!
~~~~~~~~~~~~~~~~~~~~~~~~~~~~
As a new model, I am not currently considering any nude/implied nudity shoots. This may change with time, however I will decide if/and when I will be ready to do so, until then don't bother asking. Thanks!
Any questions? Let me know
Any ideas? Send 'em my way
Always appreciate and return comments and tags
*I am finally going to try and keep up with my Myspace page, As of 2/03/2009 it's up-to-date, so check there for more of my work.*
Latest shoot with Dean Paul:
Self Portrait:
**NO FREE PROMOTION!!! Please do not contact me about doing "TF Work" for your company, website, book whatever it may be. I think that if you are getting money out of it, I should too. Thanks.**