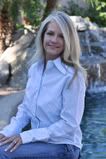 I now have an exciting collaboration and new business venture with my partner Vinny Cag (MM# 306767) and we will generally work on all shoots as a team. Together we offer a complete range of photography and photographic services, expertise and creativity for hire. Our rates are very competitive and we offer outstanding value for money.
We focus mainly on portrait work and find ourselves working mostly with ordinary ladies looking to have Boudoir, lingerie or artistic nudes, made for their husbands or boyfriends. We have a studio location in Scottsdale as well as portable studios. We have a lot of props including motorcycles, music room, pool or on location.
My personal goal is to make and maintain professional relationships to enhance both my own creative style and to provide quality and exciting prints to those that request my services.
I hope you enjoy what you see and look forward to being inspired by all of you.
I will require a model release when working with you. I can provide a copy of it by email before the shoot.
LIKE US ON FACEBOOK!:
https://www.facebook.com/INvisionPhotopros
MiscMetal - #1516586 - MiscMetal is a fantastic model! She is completely professional, easy to work with, and we had so much fun on our shoot. She has a GREAT look and expressions. The sky is the limit with fun shoots!

Patty - #761096 - Patty is an excellent model, easy to work with and reliable. Highly recommend.

The Model Danielle - #821679 - Danielle is a gorgeous woman, extremely fun to work with, professional, full of passion and enthusiasm. Highly recommend.