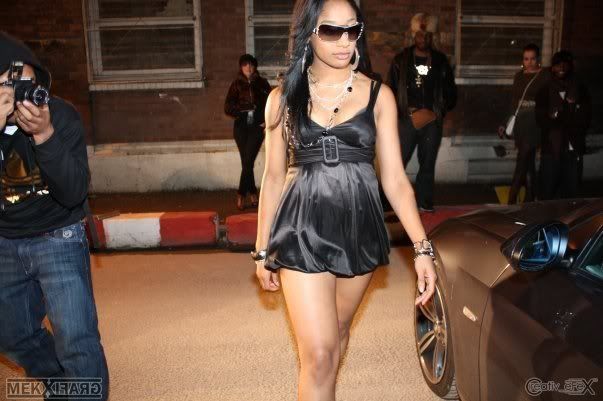 My name is Nikolia, Im a model/actress as well as sales executive for Virgin Media. I was born in NYC, raised in London UK with a Bajan and Dominican background. I was a child model up to roughly around the age of 10 then i stopped cause i have a verrrrrrrrrrrrrry strict father who felt i needed to be more academically challenged so modelling faded outta of life. However, after graduating i decided to take back up modelling as well as acting.....so lets see how far and well i get with it
(hope that wasnt to boring for ya)
However on the personal side of things Im a very down to earth, FUN LOVING individual....the best word to describe me is a GO GETTA!!! Like many people (well i hope) i always strive to be the best at whatever i do. Im always up for fun social events (definately clubbing hahaha)!!!!
When it comse to work im a very hardworking individual, who finds it easy to adapt to change, an excellent teamworker, great communication skills with a versatile look.
Television experience:
*Appeared on the new MTV1 comedy, Fur TV...series called Merverella
*Match Of The Day tv commercial
*Stylah' music video- The girl is mine
*MDMA's music video- Welcome to Britain
*Giggs music video- uummm
*Tinchy Stryder ft Roache- Rollin
*Wiley ft Kano and Ghetts-she glows
and many MORE
Magazine Experience
*Done hair modelling for 'Black Beauty' magazine
Full portfolio available upon request
DONT BE A STRANGER!!!
PEACE N LUUUUUUV
*Nikolia* xoxoxoxox