Model, Law Student, Possible Cover Identity for Superhero
RECENT PUBLICATIONS: SEE MY IN DARK BEAUTY MAGAZINE! Issue #15 Dec 2012: Frozen Beauty Pictorial (Shot by Korto Photography)
www.darkbeautymag.com
Check out my Electro/House Band PERPETUAL PROCESS where I am the lead singer!
www.perpetualprocessmusic.com
HEAR US NOW!
www.reverbnation.com/perpetualprocess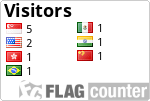 ____________________________________________________
NOTICE: In my photos my hair ranges from dark honey blonde to light yellow blonde. I am CURRENTLY A NATURAL HONEY BLONDE AS IN MY HAIR MODELING PHOTOS.
NO TATTOOS OR PIERCINGS, FLAT STOMACH, VERY FAIR SKIN, what you see is what you get
I have 8 years of modeling experience however I only have so many image slots here to showcase my work
I am seeking to collaborate with other models, mainly male models for commerical and alternative shoots I am also looking to collaborate on more alternative, goth, punk, rave, club, nightlife shoots
GOAL: I want to move toward Euro Goth (gothic rose magazine), High Fashion, Alternative (Non nude) modeling and More Classical Vintage. I also want to expand my portfolio to include some shoots with Male models and Child Models.
I am looking to add more vintage shoots for decades such as 70's and 20's-60's
I am open to alot and LOVE artistic stuff so DONT BE AFRAID TO ASK ME
I CANNOT DO NUDES DONT ASK ABOUT THAT SORRY!
Willing to do TF for the right photographer