Greeting Earthlings!
I go by the name Martha Monoxide
And I'm on this site because I love visual stimulation
Whether just browsing through peoples pictures from different shoots or when I'm lucky enough to be part of an interesting photo shoot myself, I can't get enough. The more different and strange and colourful, the better.
I must say that I've been really lucky to know some very talented people that I can call my friends and I love being able to work with them and to help show off thei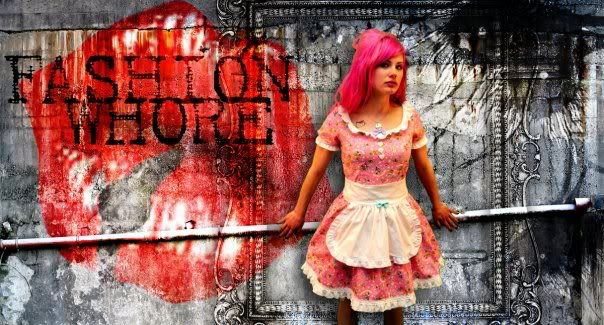 Check out my roommates Jaime Lee Zombie Queen Designs:
http://www.modelmayhem.com/890872
I have had my makeup and hair done many times by Kimberly Georgiadis Makeup and Hair and I always love her work.
http://www.facebook.com/pages/Hall-of-M … 7008309715
I really love working with Amanda of adoresubtract photography and Makeup, I've worked with her on many projects and her work is always awesome.
RUNWAY
NIX 2010 VIP Fashion Show
Model for Healing Hearts Designs Jun.17/2010
Torture Garden
Model for Plastik Wrap May.23/2010
Fashion Whore @ The Phoenix May.01/2010
FAT 2010
Liberty Village Toronto On.
Model for Fashion Whore on Apr.22/2010
Model for Asphyxia on Apr.23/2010
FAT 2009
Distillery District Toronto On. Apr.21st 2009
Model For Fashion Whore Clothing
www.fashion-whore.com
Photo By Roy Belding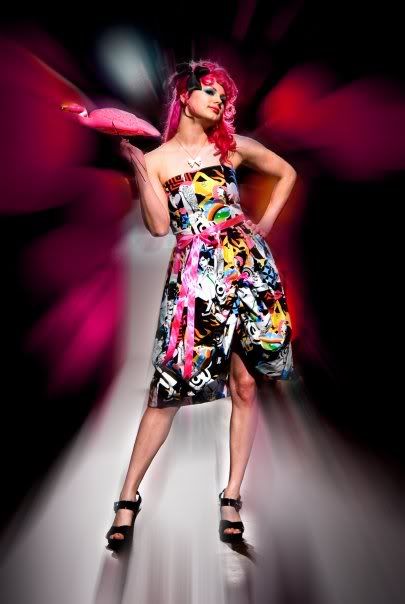 FAT 2009
Distillery District Toronto On. Apr.23rd 2009
Model For SALVATION by ASPHYXIA, MAGDELINA & EMPIRE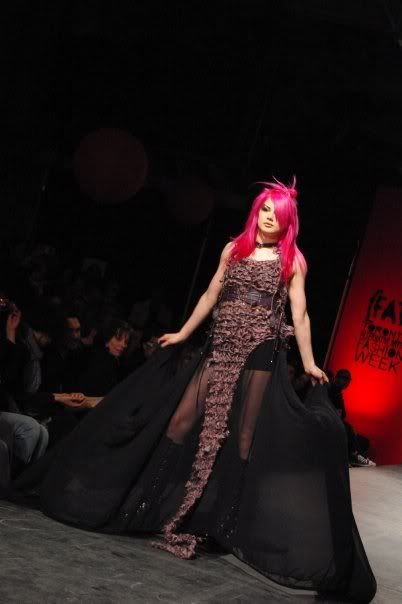 FAT 2009
Distillery District Toronto On. Apr.23rd 2009
Model For IMAGO
http://www.imagozine.com
xxxxxxxxxxxxxxxxxxxxxxxxxxxxxxxxxxxxxxxxxxxxxxxxxxxxxxxxxxxxx
LINGERE LOLLYPOP VALENTINES FASHION EXTRAVAGANZA
Savage Garden,Toronto On. Feb.14th 2008
Model for Fashion Whore Clothing
www.fashion-whore.com
xxxxxxxxxxxxxxxxxxxxxxxxxxxxxxxxxxxxxxxxxxxxxxxxxxxxxxxxxxxxx
IMAGO MAGAZINE - CYBERMONSTER
The Opera House, Toronto On. Aug.30th 2008
Model for IMAGO
http://www.imagozine.com
xxxxxxxxxxxxxxxxxxxxxxxxxxxxxxxxxxxxxxxxxxxxxxxxxxxxxxxxxxxxx
STILL PUSHY FASHION SERIES - Launch Party
Bovine Sex Club, Toronto On. Sept.18th 2008
Model for IMAGO
http://www.imagozine.com
xxxxxxxxxxxxxxxxxxxxxxxxxxxxxxxxxxxxxxxxxxxxxxxxxxxxxxxxxxxxx
FUSION: Catwalk Concert to Combat Cancer
The Wreckroom, Toronto On. Nov. 8th 2008
Model for World's End Clothing, Flors Fashion & Sins Designs
http://www.facebook.com/pages/Worlds-En … ?ref=share
xxxxxxxxxxxxxxxxxxxxxxxxxxxxxxxxxxxxxxxxxxxxxxxxxxxxxxxxxxxxx
Music Video For 'THE ENDING'
'Freakshow'
http://www.youtube.com/watch?v=Pb2ghkwM9dM
xxxxxxxxxxxxxxxxxxxxxxxxxxxxxxxxxxxxxxxxxxxxxxxxxxxxxxxxxxxxx