**Thank you for finding me among these millions!
Please read all the info in this profile if you are considering working with me.**
I am EVA STRANGELOVE, New Zealand's WEAPON of MASS DISTRACTION and the official Poster girl for SOUTH AUSTIN BREWING COMPANY, AUSTIN WINE & CIDER and BOOTHILL BASSES.
New Zealander now living in Austin TX, complete with accent and Kiwi ingenuity.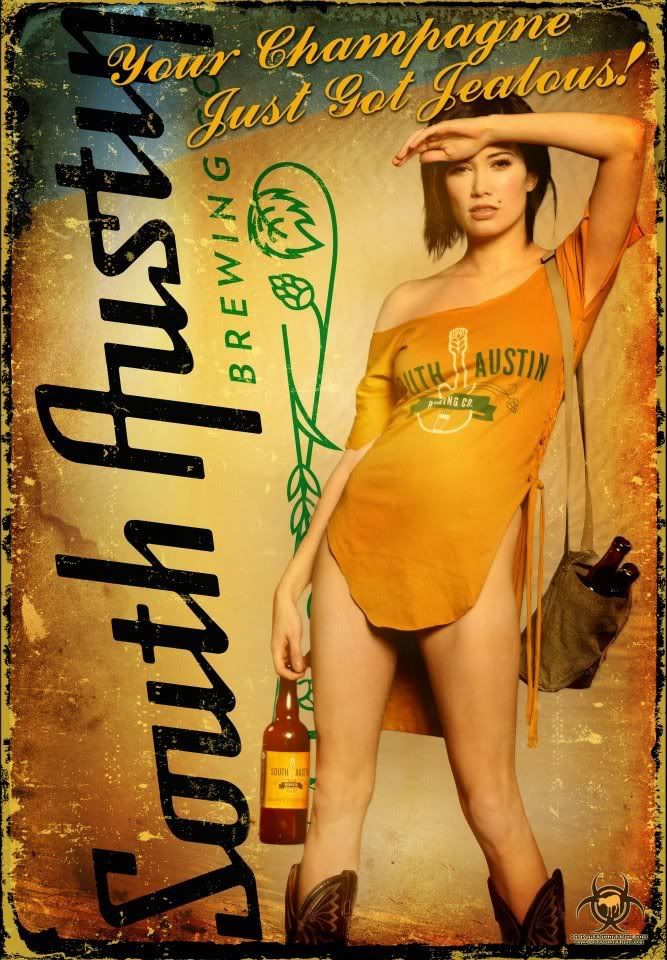 Professional burlesque performer, with three successful calendars published (2010 '11 and '13). Am always interested in new ideas and images, of which I may use to promote my performances and persona via social networking sites, event advertisements, modeling submissions and print work, and to constantly enhance my portfolio.
As a model I have appeared in dozens of international publications, walked for many fashion designers, and published three of my own calendars (and appeared in many others). I travel regularly to model for photographers and clients throughout the USA. I have appeared in numerous music video's, and have actually begun acting and singing, which I never thought I'd do, yet here I am.
Photographers, HMUA's, designers, stylists and all creatives, please do get in touch if you are considering working with me. I consider it an honor to be your muse and/or model your various finery, and have many ideas to bounce off of you too. I love to align myself with all kinds of creative folks.
I have only 30 photos here but hundreds in my FaceBook "Wall Photo's" folder. Please LIKE for regular updates (no spam or news feed hogging, I promise).
As a performer, I regularly dance for local and international Burlesque and Fetish Events, including private performances and corporate events.
My burlesque repertoire ranges from classic, traditional style thru to rock, glitch, rockabilly, blues and everything else - Seriously. And only ever with elegance.
I have performed as a headliner throughout New Zealand, Australia, California, Arizona, Nevada, Florida, and of course my new home of TEXAS where everything is indeed bigger. I have performed alongside many big names throughout the international burlesque and fetish scenes. I have also go-go danced and performed pantomime style acts for various bands such as The Genitorturers, Voltaire, The Martini Kings, Dolls From the Crypt and many Austin TX locals.
+ + + + + + + + + + + + + + + + + + + + + + + + + + + + +
Now accepting bookings for modeling:
Work for Pay expected / depend on assignment
TF** and Nude work is considered in RARE circumstances - send your project/concept and portfolio link.

Also booking select Burlesque reviews and fashion events as:
- Burlesque performer
- choreographer
- consultant
- model coach
- event/stage management (experienced stage manager and model wrangler)

For booking and PR information, contact Eva's management:

dave[at]palomaragency[dot]com


+ + + + + + + + + + + + + + + + + + + + + + + + + + + + +





[B] IMPORTANT NOTE REGARDING RELEASE FORMS:
I do not feel comfortable signing a release that waives all of my rights. It goes without saying that a FAIR CONTRACT is a precondition, especially in a TF* situation. I ask that I have a few images of my choosing, delivered in a timely manner. These would be for my port' only. Any sales queries will be directed to you.
Please send me your release form before the shoot.
IMPORTANT NOTE REGARDING NUDES:
I very rarely shoot nude, for no reason other than I do not really need nude images in my port'. Altho I have an open, positive attitude, and am not overly concerned about how revealing I am during shooting, I know there is actually very little need for full nudity. I prefer the aesthetic of a terrific pair of pasties and a G-string at the very least anyway, seeing as I am a burlesque performer.
Also, I will unlikely shoot nude unless I have worked with you previously and you have provided me with amazing images:)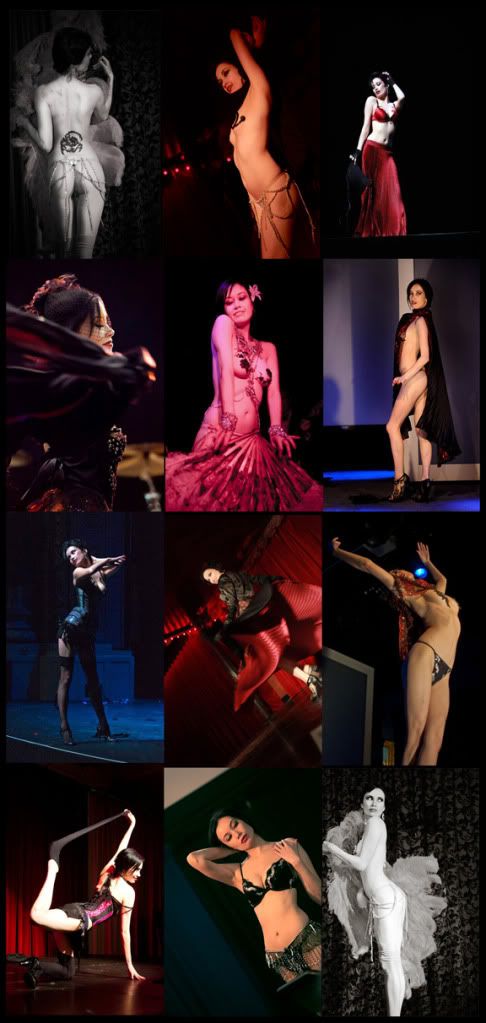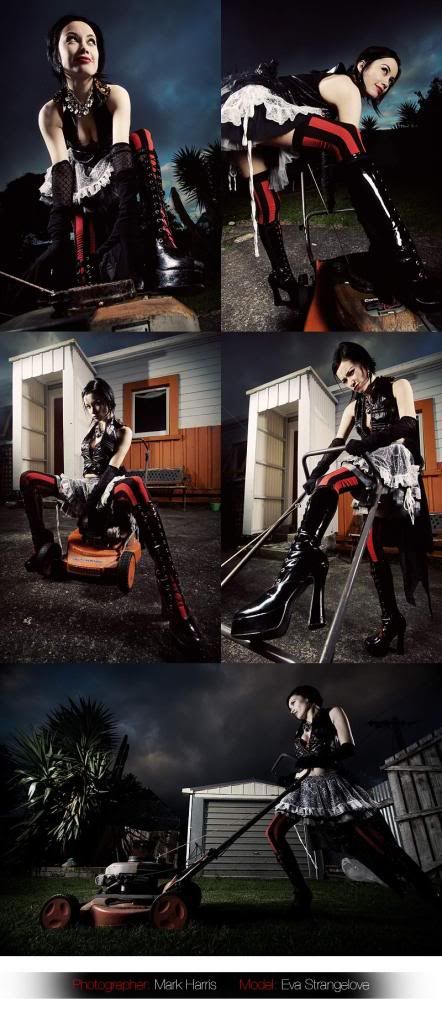 List of publications and websites I have modeled for in no particular order (that I can think of off the top of my head as I write this. There have been many over the last three years.
Fashion & Websites:
BootHill Instruments, Austin TX (local luthier)
Timeless-Trends.com (corsetry)
Natalie Chan Facinators NZ (wedding apparel)
NZ Bride Magazine (wedding dress editorial)
Flo Foxworthy Costumier NZ (burlesque)
Cathy Tree Costumier NZ (burlesque)
Claire Prebble Costumier NZ (World of Wearable Arts award winner)
Elektra Belly Dance NZ (costumier and MUA)
DeVol Clothing (NZ made faux vintage apparel)
Black Widow Facinators NZ (headpieces)
Jennifer Ayers Design USA (amazing tribal and avant garde costumier)
Dollhouse Bettie USA (San Francisco burlesque boutique)
Liza Foreman Milliner NZ (incredible hats! I suit most styles)
Sophie Voon NZ (wedding and formal apparel)
Alison Lowrey Wigmaker USA (I suit just about any hair color)
Vaune Mason Jeweler NZ (handcrafted jewelry)
Freak!Ware NZ (up-cycled and reinvented unisex fashion for trippers)
Gourmet Body Treats USA (vegan cosmetic products)
Published:
Eva Strangelove Calendars! 2010 by Lindsay Keats (NZ), and 2011 by Pretty Pictures Studio (NZ). 2012 by Ben Britt, Dallas.
Govinda Music album cover "Resonance" (2012)
South Austin Brewing Company poster girl (2012)
Austin Wine & Cider (my mug is on the can!) (2012)
Rockabilly Deluxe magazine premiere issue April 2012 (feature spread about me)
Bachelor Pad magazine (Pin Up editorial)
Timeless-Trends Corsetry Calendar 2010 (I appeared three times) & 2012
A-La Mode Photography "Pin ups for Prems" Charity Calendar 2012, to raise funds for the neo-natal unit at Wellington Hospital, NZ (cover).
Von Gutenberg Fetish Magazine (feature model for a spread about burlesque)
Bella Morte Magazine USA (feature model for David De Lara)
NZ Bride Magazine (bridal wear editorial)
1am Magazine NZ (Fashion editorial spread)
Sugarweasel.com USA (look it up and laugh)
Matt Gauldie Artist NZ (The official artist for the NZ Army featured me as his extra-cirrucular muse for a series of paintings. View on my FB page)
I have performed literally hundreds of burlesque revues and fetish shows internationally. Large, high production theatre shows and corporate events through to local shows, parties, and everything in between. Please check the Facebook link above for my performance schedule.
I have also life-modeled for many artists, including Dr Sketchy's Wellington & Auckland NZ, Brisbane AUS, Austin TX, and for Weta Digital (NZ) and Troublemaker Studios (TX).
Two people have had my image tattooed on them..! A compliment to say the least. Find the images on my FB.
Here is an interview for FIXE magazine that may give you an insight into who I am:
http://fixemagazine.com/post.php?postid=3553
Music videos I have featured in:
Adam Carmichael "God Help Me"
http://www.youtube.com/watch?v=LSXqZ_HW … e=youtu.be
Supermodel "Want to Move"
http://www.youtube.com/watch?v=5sHtCMOZ13Y
Keller Kinder "Labyrinth"
http://www.youtube.com/watch?v=D4nBCU0VogM
Donald Reid "Beautiful Life"
http://www.youtube.com/watch?v=pjkvsgmGz88
[B]Some of my many burlesque performances. I hope you enjoy![B/]
http://www.youtube.com/watch?v=BkfHZqBAZ1g
http://www.youtube.com/watch?v=evPj9kbmJ9M
http://www.youtube.com/watch?v=xedQBGP1LbA
http://www.youtube.com/watch?v=um2aq7CkGU0
PS... This is what I look like first thing in the morning... and what I *actually* look like on my days off.
YOU HAVE BEEN WARNED.