I have this crazy vision about changing mens fashion. Why? Not much has really changed in menswear for more than a century. Change is good, but it takes a collaborative effort by those with like minds.
I am designer of alternative mens fashions (I also model them). My goal is to provide clothing that is meant to free the body mind and soul--emphasizing comfort, originality, utility and allure.
I am here to share ideas with other creative people who produce progressive and inspirational imagery in fashion and art. I am most interested in finding people who have a desire to shoot unique fashion concepts. I am also available for TFP projects in trade for shots of my clothing designs. I am easy to work with, very dependable and can provide a wide range of wardrobe styles for your creative aspirations.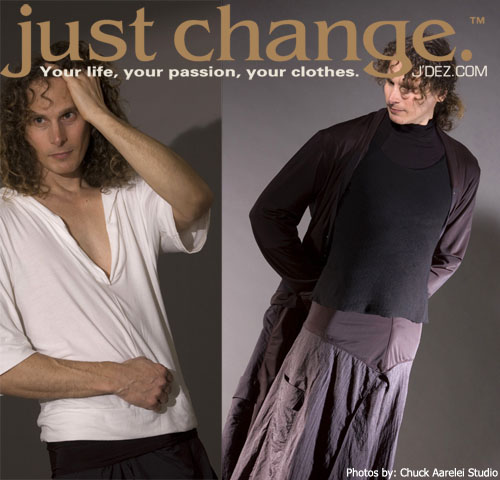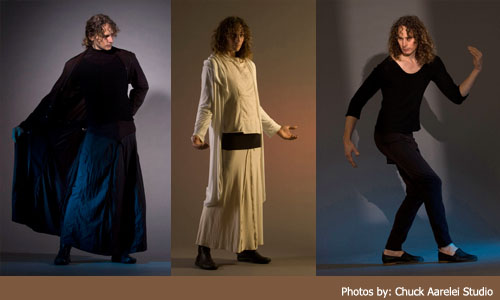 All of the clothing you see here in my portfolio is designed by me. - Sort of a neo hippie / modern renaissance style. I have hundreds of unique items from beachwear and fitnesswear to casual and high fashion.
For decades male fashions have been stagnant, homogenous, and boring. Few designers dare to break the social bounds of tradition for fear that the fashion industry could crumble. What if men had more choices? Would there be less wars and conflict? Would social unrest, greed and violence become a thing of the past? Would concern of global warming end?... financial markets stabilize?... and the earth become a peaceful and tranquil place? Perhaps not, but life on earth would at least be more interesting.
PM me anytime if you are interested in arranging a shoot or have questions or suggestions about my designs. I try to promptly answer all inquiries.