Originally from Amsterdam @ The Netherlands
I'm back and ready for new Dutch adventures. Will stay here for a few years this time, with a couple of travels to Melbourne in the meantime (and who knows where else?).
Behind the scenes with Jessica Klingelfuss and Stella
If you know how to make me rich and famous; contact me immediately.
If you're in my top12, I think your work is amazing and hope to work with you one day soon, or Ive worked with you and loved it.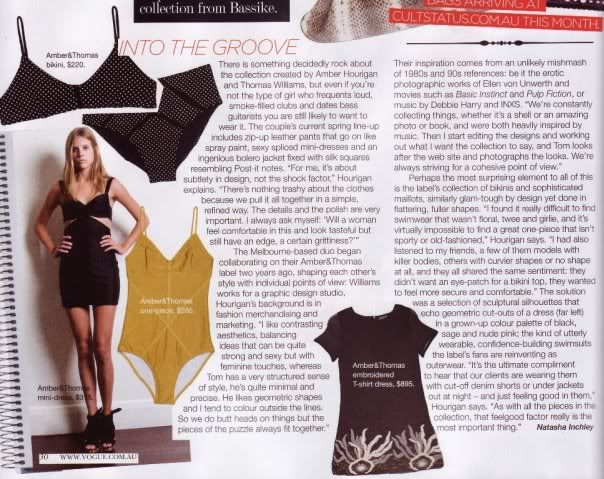 That plus minus 15cm big picture (haha) is me in Vogue thanks to Amber&Thomas!
-Lookbook+editorial shots for Amber&Thomas s/s
-Lookbooks for Squashed Lemon, Zinga, Blue Blood,
-Hair expo/Coiffure Awards Toni and Guy several times
-Summerbabe sponsored by O'neill
-Catwalk Danie Bles, Witte de With, Larissa Katz, Ellis Biemans, AIFW,
-12 pages+centerfold, playmate in Dutch Playboy
-8 pages editorial in Dutch Playboy
-L'oreall professionnel
-Campaign Club Manhattan