*UPDATE* Please email me directly. I feel terrible when I am not able to get on here and miss messages and opportunities. My email is: EricaDittmann@hotmail.com
I am a super fun and laid back person. I am an avid horseback rider, scuba diver, snowboarder, and artist. I have done some modeling for various photographers, companies, etc. I am a UCF graduate with a B.A. degree in Marketing. I am married with a 2 year old so I'm not looking for anyone! I am doing modeling for fun on the side and I'd love to get as much work as I can get while I'm still semi-young. I am NOT interested in nudity, implied nudity (with new photographers), or fetish. I am only interested in glamor or swimsuit (you get the idea). More "Maxim" or "FHM" styles these days.
RATES:
I will only be doing very LIMITED TF work. If you have a track record of getting models tear sheets OR have a fun idea....even if you just are great at what you do I'd love for you to contact me about a possible shoot. I am here to enhance my portfolio and only want to work with experienced photographers. I'd rather work for free and get beautiful pictures!
CONTACT:
You can contact me via e-mail at: ericadittmann@hotmail.com. Thanks for checking out my profile!
QUOTES: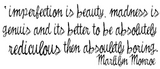 Industry Work:
-Worked (2+ years) as the Agency Director's assistant for John Casablancas, MTM in both Orlando & Tampa
-Worked as the style coordinator for Rafael Tongol for several location shoots
Photographers I've worked with and adore:
HPphotography
Nikki Sanders (
www.nikkisandersphoto.com
)
Jason Lee Photography
Chris Knight
Craig Huey (
www.craighueyphotography.com
)
MMP Studio
Florida Glamour Photography (
www.floridaglamour.com
)
Abyssmal Photo - Steven (
www.abyssmal.com
)
Rafael Tongol (
www.rafaeltongol.com
)
Eric Wimberly (
www.ericwimberly.com
)
Jeremy Besecker
Max Zinkofksy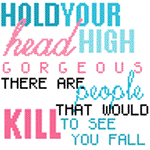 - Cover of Socialized Magazine December 2009 (Raleigh, NC) and center pages representing Monster with other model.
- Full page Bridal ad in Spring and Summer 2009 Weddings Unveiled Magazine
-Ten page spread in American Curves Magazine (Glutes Special Edition, 2008)
-Was in a Disney Vacation video (as a secondary actress) in 06'
-Modeled in a SUPAYANA fashion show, November of 06'
-Worked a booth for the publisher of American Cheerleader Magazine in 06'
-Worked a booth for the Beaute company during the 06' Premiere Hair Show
-Promoted T.O.P Trucks of Central Florida for the 07' Monster Truck Show in the VIP section of the Citrus Bowl.
-A finalist in the 5th Round of Halloween Hotness for Maxim Online, Oct, 07'
-Worked a Mt. Dora (Art of the Deal) Casino Royale themed fundraiser as a "Cigar Girl", Nov, 07'
-Budweiser Ambassador (aka: "Bud Girl") for the Central Florida area.
-I am currently a "Monster Girl" for the Raleigh area.

-www.fiufiu.com
-www.smj.com
-www.Maxim.com (Hot Pic @ Noon & Halloween Hotness)
-www.kiwibikinis.com
-www.mybikinibrazil.com
-www.swimwear-fashion.com
-www.pocketrockettees.com
-www.crochetbikiniboutique.com
-www.Nikkisandersphoto.com