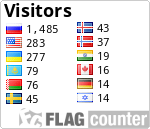 Updated 10/8 2012
Hi! I live in Stockholm in Sweden. I have a full-time job, but model for fun.
I do alot of TFP; FAN and Fetish mostly, and even tried some pinup and burlesque
Added pics to the gallery 25/11 -10
Tattoos and piercings:
I have 12 tattoos at the moment, strechings in my ears, a labretpiercing and a ring in my left nipple.
Hair:
I've got very long black dreads with brushed ends. A turquoise sidecut on the left side and turquise/black bang.
Nudes:
I do nudes, not porn or closeups of genitals.
Travelling:
With pleasure!!
BTW, I'm not in the comments-competition, so don't feel like you have to comment unless it's sincere.
Thank you very much if you do! ;D