*** Due to some medical problems, I am on hiatus. If you're interested in working together send a message. I will be in contact as soon as the issue is resolved.

My hair is now in a asymmetrical bob. It's been chopped off and donated.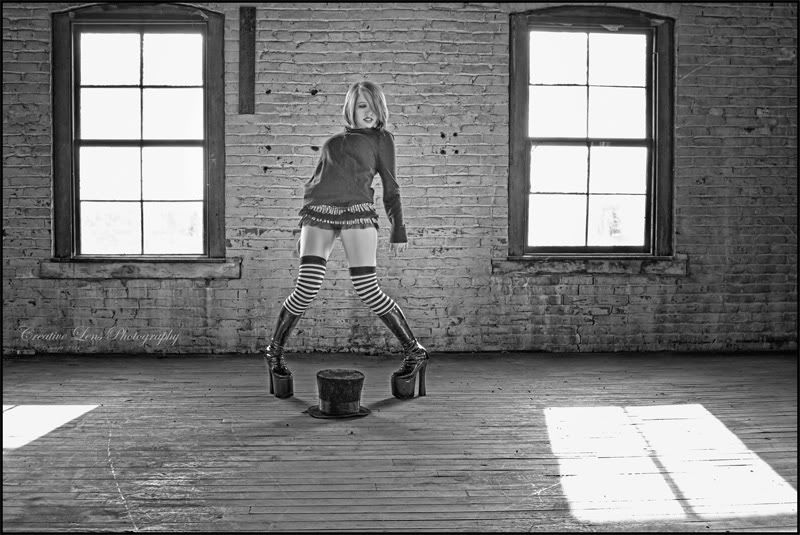 Photography by Al Morrison/ Creative Lens Photo MM#453220
Currently, I work 40- 50 hours and week along with being a part time student. My availability to shoot is limited to Sundays or Mondays unless you are local. For paid shoots I am always willing to take a weekday off from work.
For me modeling is a wonderful creative outlet and hobby. Please, don't think this means I'm not professional. I take all my shoots very seriously. I work very hard and dedicate my energy to achieving the best possible images. I love trying new and interesting ideas so feel free to bounce anything off me. I really don't scare easily. If you want to work together, just ask. While I am fairly direct, I am also a very easy going person, and rather hard to offend.
Nudity
Obviously I shoot nudes. I'm interested only in tasteful artistic nudes. Occasionally, with photographers I trust, I am willing to shoot glamour and artistic fetish nudes. I also have no problem shooting nude with other models (male or female) I will not shoot anything that implies either explicitly or implicitly that I am engaged in or about to engage in any sexual act. Once again if you have any questions feel free to ask. I wont be offended. I also occasionally shoot nude for trade, although I like to see a decent sample of your work before we shoot.
If you are contacting me to shoot nude please be direct, especially if you do not exclusively shoot nudes. If we do not discuss shooting nudes before a shoot please don't expect me to shoot nude or topless the day of the shoot.

[b]Shooting
I accept trade shoots under the right circumstances. As a general rule of thumb I'm looking to try something new on trade shoots, so if you see it in my portfolio I probably am not interested in shooting it again for trade. I'm always willing to negotiate for shoots, so please don't be afraid to ask. I also will trade photographs of clothing I've made or my artwork for whatever type of images you have in mind.
My rates are comparatively low and I include my travel expenses in my rates. I have one flat rate (nudes are the same as clothed). I am always willing to negotiate and work out trades for non monetary compensation such as clothing, accessories, places to stay, FOOD, ect.
Please let me know if you have pets or plan to shoot somewhere dusty or outdoors. I have pretty severe allergies, but I can control them with medication and my inhaler if I needed.
As I conduct myself professionally, i expect photographers to do the same. I'm not saying we can talk, joke around and have fun. However, please remember, I'm a person not a doll. I like to know what I'm getting into on shoots. Like I said, I am an easy going person, but I am also direct. Inviting your buddies along to the shoot, asking me to do something I have explicitly said I will not do during a shoot, or asking me to put myself in any potentially compromising position, are all great examples of what I'm not looking for on a photo shoot.
Appearance
My hair color and style tends to change often. I am always willing to snap a webcam or cell phone picture so you can get an idea of what I look like at the moment. Here are some other hair colors I have had. About twice a year I will dye my hair a "fun" color (usually blue or green, although pink and purple can happen too
)
Photo by Eye of Ra MM# 125719
Photo by David Hilton MM# 141887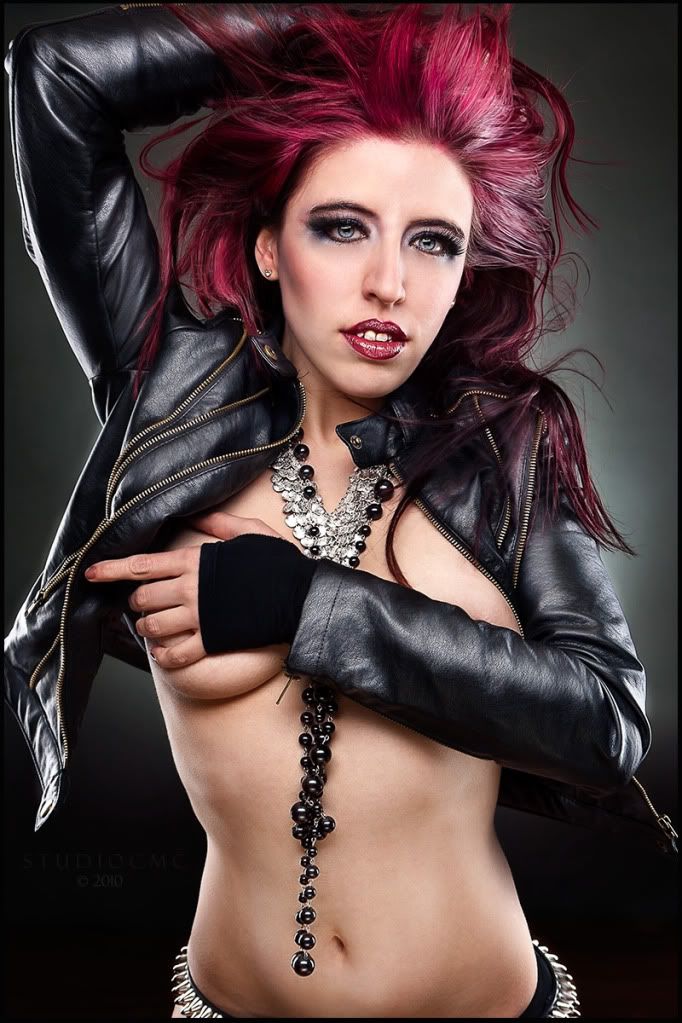 Photo by Studio CMC MM# 300105
Photo by Creative Lens MM#453220