"I always thought of photography as a naughty thing to do - that was one of my favorite things about it, and when I first did it, I felt very perverse." ~ Diane Arbus
"I'm looking for the unexpected. I'm looking for things I've never seen before. " ~ Robert Mapplethorpe
Would have loved the opportunity to work with Mapplethorpe!
I am an experienced model, originally from Brooklyn, New York, a body builder, martial artist and personal trainer. I am of ethnic descent - Puerto Rican / Taino Tribal Nation - and able to portray many "looks".
I am interested in working with other models, photographers, body painters, and sculptors in creating art, commercial work for print, or other content. I am open to all types of work
from editorial to erotic
. Edgy is always interesting and high on my list.
I am uninhibited and click with most people. I take direction well and understand that I am part of a picture that intends to create a mood. It's not about me - unless that's what you want.
I am interested in working with both seasoned and new talent. I am willing to do TF* when it is mutually beneficial - definitely ask!
RATES
Will do some things
tf
and others for
$$$
... ask.
"The camera can represent flesh so superbly that, if I dared, I would never photograph a figure without asking that figure to take its clothes off." ~ George Bernard Shaw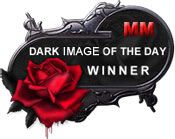 FIRST PLACE - DARK IMAGE OF THE DAY
http://www.modelmayhem.com/portfolio/pic/16735210
Photographers
Ken McCoy 704740
Kevin Fair 720072
Wind and Spirit 400929
Rich Bruton 593726
Greg Coleman 708726
Infinitifotos1 574824
Free to Dream Photography 676676
Tara Koenke 552499
CM Francis Photography 569841
Waterworld Images 579953
Heronsnest 92316
Brandenburg 534057
Gabriel Salas Photo 533765
barbee 220
Phil Klem 2141
Alankeh Photography 29893
RafaelColon Photography 272540
Body Painters
Juan Pantoja 411947
Pashur 1727
Qs ART WRX 597891
Models
Tiffany Florida 449847
Kimberly Q 820240
Peyton Lazarus 1064585
_Forlorn_ 612895
Drusilla KillSwitch 140247
Jamie Rivers 782316
Laura Lichtenberger 708724
Discordia Strife 1157897
Dr Mayhem 1212295
Sarah Smile 1006947
Miche M 837389
Miss Whitney Morgan 904207