*Having major surgery to my right shoulder on March 25th, so I will be out of commission for a few months*
~ Recovery has been a long, and tedious process, still in recovery mode, but doing better every day~
No, I am not skinny, no I am not tall, no I am not glamour.......
That being said, what I am is flirty, fun, happy and excited about modeling! I am here to have fun, I like to play around and laugh, this is supposed to be fun after all. I do however know when to put my game face on and work hard to make beautiful art. I will always show up, prepared and most importantly, I am on time! I am willing to do nudes, however I am not willing to do any sort of spread shots, so please don't even ask... I am merely doing this for fun, self exploration, and am willing to help photographers have a wider scope in they're portfolios. I am fun to work with, and open to many aspects of photography...
1. I do have 7 tattoos, 1 on either foot, 1 tattoo on each wrist, 1 tattoo on my left shoulder,and 4 on various parts of my back. My back piece is now completly outlined, and awaiting color. I do not mind having these photo shopped out.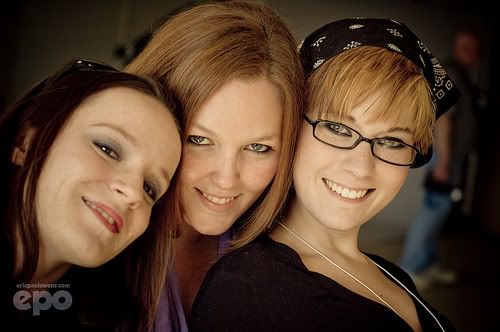 Me, Kira Nova (Miss Sexy No Pants), and Alkamie Jane(Miss Hawtness)
Create your own visitor map!