Recently relocated to the Bay area in California! No longer on the east coast...
First I want to thank you for taking the time to come to my page. I am a woman of many talents but my passion since high school has been makeup. I have always loved the way makeup can transform someone and make them as beautiful on the outside as they are on the inside. Since 2003 I have been working in the beauty industry and have enjoyed where my career has lead me thus far, but I know that there is more in store.
I created K&T Makeup Artistry along side of my husband's photography company, K&T Photography (MM# 803118) in 2008. I do offer discounts for working with K&T Photography so if you are interested in our package deals please let me know.
I am a professional at all times and expect the same from all that I work with. I am available for freelance work and am willing to travel as well. If you have a project that you would like to hire me for please send me a message and the following details on the shoot and I will send you my rates.
-Shoot Location
-Style of makeup (natural, avant garde, etc)
-How many models
-Date and time of shoot (please include how long shoot will be)
**Please note that I do not do hair. I am simply a makeup artist at this time**
More of my work can be seen at:
www.ktmakeupartistry.carbonmade.com
Note to Models:
I want every shot that we do together to be ones that you are completely satisfied with. In order to create great shots there are some things that I need all models that I work with to do and they are very simple:
1)
Please come to your shoots with a clean face. Everyone's time is money in this business, so it would save us time if you didn't have a full face already one that I am going to have to take off.
2)
Nails and eyebrows must be done as well. Keeping up with these simple things can make such a difference in your images. Tweezing brows makes them swollen and it will show on your images so I will not be doing that. Unruly eyebrows and chipped nail polish really diminish the quality of the shots that you will be receiving, no matter the photographer .
TFP/CD
TF* projects are being taken at this time as long as I deem the project to be beneficial to me and the direction I want to take my portfolio. Please feel free to contact me with any thoughts or ideas that you have and we can make it happen.
Current Projects:
Published MUA seeking to rebuild portfolio:
I am seeking experienced models to aid me in rebuilding my portfolio. I am going to be first working on beauty shots that are going to be going on in September. Please send me a message if you are interested! Unedited headshot may be required.
Current Availability: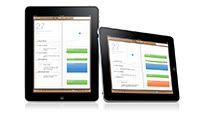 Become a fan on Facebook:

Follow me on Twitter:
Travel Dates