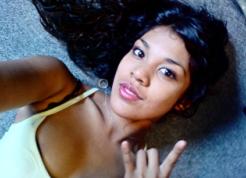 UPDATE: JUNE 10 2014

Hey MM! Sorry for the longer-than-expected hiatus. I'm currently working outside of Toronto, but I should be ready to dust off the old portfolio and poses by

LATE JULY 2014

.) Please msg me if you'd like to collaborate! Thanks for poppin' by!
--------------------------------------------------------
I am of a unique racial mix (Filipino and Pakistani) and currently reside 'round the GTA. Looking for TF* to build a more professional portfolio.
I realized, after a brief modeling stint last year, that I've got a lot to learn. And one of the best ways to learn is from experience. After alot of (great) changes, I'm finally back--with a vengeance.
I'm open-minded with regards to themes and abstract ideas. I like to think I'm fairly versatile as a subject. I'm also verrry easy to get along with. I would prefer not to shoot nudes. Partners/plus shoots are totally negotiable.
MM is a fantastic networking site. I look forward to meeting and working with other creative minds. Let's make masterpieces!
Are YOU looking to contact? Please msg me here on MM!