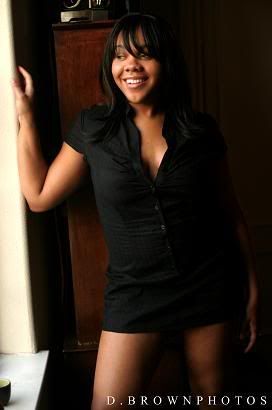 Modeling is an outlet for me to break free from my own skin and dive into new characters and fascinating atmospheres. If you have ever asked yourself, "hmm I wonder what or how this would look like ?"...then I am your lady. Use me as your guinea pig; I welcome all creative ideas and expressions.
The purpose of this site is to network and to meet with photographers and make up artists that would like to create some timeless artwork with me. I'd like to work with anyone with an artistic, uninhibited, and unique eye. I am very laid back & easy going, vibrant, professional, goofy, & blessed.
I am interested in just about anything from editorial/print, high fashion,commercial,abstract,onsite/on location,shows, & promotions. As far as nudity is concerned-it depends on the concept (implied and/or tastefully done only).
When contacting me PLEASE include the following:
- Concept/theme of shoot
- Is wardrobe/hair/or makeup provided
- TFP or Compensation Offered
- Date
- Length of shoot (approx. start & end time)
~Wheeew, now that's all out of the way... hit me up so we can create something breathtaking~
Have a blessed one