Hello MM
Welcome to my Profile I am a very relaxed, low key, professional young woman.
My studio shots are created in my living room. I am Originally A Professional Makeup Artist from Brooklyn, NY mm #288440 and currently work as a beauty advisor in retail - however my schedule is consistent.
you can find me on
Twitter : twitter.com/charmedbyelle
updated on JAN 18, 2014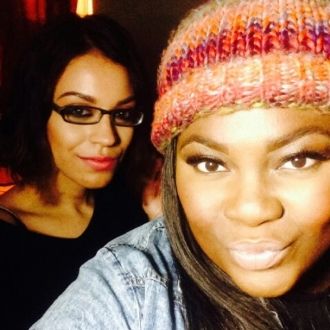 Glam Squad!
-Me MUA/Photographer (glasses) & Resse Hairstylist/MUA on the right
MM Models

- Jaylene Cordero # 842807
- Janie Wang # 1053758
- Denise Luna # 799339
- Amanda Martinez # 429369
- Ellie Allure # 858288
- Dinda # 842957
- Deborah Diaz # 1006161
- Kristina Justice # 1376554
- Laura Lee # 7288
- Aura D # 1767340
- An-na # 876223
- Carlton Ramcharran # 1684918
- B_B # 768008
- Jamie Mccarty # 1697873
- Christine Lee # 719503
- Hanna Stagg # 1636986
- Kendra Richards # 1380123
- Shineadl #1790759
- Shessi #1866317
- JP1579 #17375
- Suzzanne Ponomarenko #3295149
- M A B #802979
- Baltizar #2313930

Agency Rep Models

-Will Shepherd - Cinematic Management
-Donna Potter - Click Models

Makeup Artists

- Artofsign # 1743712