Details
Last Activity:
Oct 15, 2017
Experience:
Very Experienced
Compensation:
Depends on Assignment
Genres:
Acting
Art
Bodypaint
Cosplay
Dance
Editorial
Erotic
Fashion
Fetish
Fit Modeling
Fitness
Glamour
Hair/Makeup
Lifestyle
Lingerie
Parts Modeling
Performance Artist
Pinup
Pregnancy
Promotional Modeling
Runway
Spokesperson / Host
Sports
Swimwear
Underwater
See Less
Friends (1460)
Lists (34)
Awesome Black and White
10 Photos
Awesome Body Art
33 Photos
Beautiful Asian Women
142 Photos
Beautiful Boudoir
4 Photos
Beautiful Images With Water
49 Photos
Beautifully Erotic
97 Photos
Beautifulsexywow!!!
74 Photos
Beyond words...so cool!
20 Photos
Cool! Cool! Cool!
18 Photos
Laytex and Other Tight Stuff
45 Photos
Physically fit and sexy
38 Photos
Pure Melt In Your Mouth Eye Candy!
60 Photos
Sexy at the beach
38 Photos
Such a natural Beauty
34 Photos
That Beautiful Round Bottom
158 Photos
That is SMOKIN' HOT!
177 Photos
The Body is Art and Beauty
33 Photos
The Real Side of Erotica
42 Photos
Uhhhh! Wow! I Mean WOW!
230 Photos
Uh Wow! That's a Yummy Sexy Shot!
146 Photos
Women I'd Dream of Photographing
94 Photos
See Less
About Me
I'm Jack Julius
Hello to all the creative MODELS out there! Let's make some Killer art!!
Link to feature in Model Society
http://eepurl.com/cGcgAT
ZIVITY models wanted! If interested in shooting a set for Zivity.com please
let me know ASAP!
Finally got my Face Book page up! Still tons of photos to add! Please like it!
https://www.facebook.com/slightofhandimages
Getting back in to some creative stuff. Cinemagraphs, Levitation shoots, composites.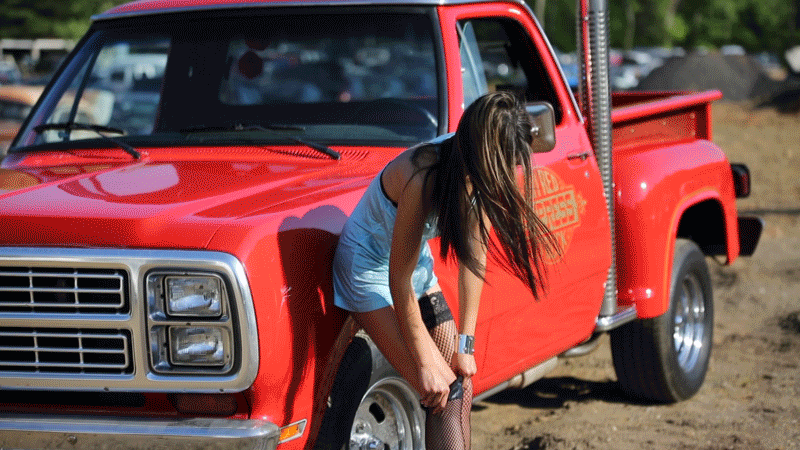 Here is a Cinemagraph I made recently.
Follow me on Tumblr
http://slightofhandimages.tumblr.com
Hey, find me on INSTAGRAM under: slightofhandman
http://instagram.com/slightofhandman#
Joined a few years ago! Had the pleasure of working with some awesome and
talented models from this site. This year I hope to be more creative in the shoot
and post production process!
I am a digital artist, photographer and professional magician and entertainer. I
love to be creative. I have been into photography since about 1981. Everything
I do is self taught, and and always still learning. I learn by doing, experiencing and
creating. The Camera is my paint brush, you...the model are the paint from which
we create our beautiful work of art. I do portraits, glamor, beauty, fine art nude,
erotica, grunge, fetish, fashion and everything in between. If there is an idea, we
can create something.
To me each photo is like a mini movie or story captured in time. It should tell a
story, create a mood or make you feel something when you look at it. I love
outdoor work or indoor non studio type. My wife has been some of my inspiration
lately. Being Asian, she has done a few car shows with me. I have gotten in to
digital photography about 1997, and recently in 2005 upgraded to digital SLR
cameras. Yes, I still use my older 35 mm occasionally. Now, I am looking to
try a few new things, create a calendar or photo book for the coffee table and
any other printed art.
**I have a thing for Asian women, culture and food. Heck I married one!
Yessss, I am an ass and legs man...and if you have a beautiful round bottom
and strong or lean and beautiful sexy legs you'd like to show off, I'm all about
showing off your best asset in the image and I'd love to photograph you.
WHEN WORKING WITH ME
1. You must have fun, fun, fun! No serious robots! RELAX! This is art!
2. I may entertain you with some magic to warm you up
3. We will create some awesome art together I promise
4. You must be comfortable, unless the image requires you to lay in snow or
on rocks
5. I'm a hugger, A greeter and a handshaker I was brought up that way
6. I prefer one on one when creating my images, there is less distractions,
and there is no need for a boyfriend or escort. I'm married, and have much
respect for my creation of art and the women I work with. My wife models
also and sometimes may help in a shoot.
7. Most importantly, you must let me know you had a great time
Payment:
This is my business! I have bills like everyone...
I work with both professional and amateur models. Sometime I find an
innocence in someone who is still green. I may do TFP and can sometimes
help you depending on the gig. If you want something a bit different to add
to your portfolio, contact me. I have reasonable rates as well and am willing
to help you with your work also. I look more to being paid for my work
(unless I'm paying you for your work). Especially if I create art from the
photo. Post production using an image editing program or video
editing is quite different then just snapping a few images and then handing
them to you and say,"here,". Quite a bit of post production can go into the
making of a beautiful image! Yes I can do TF.
**I also do digital and HD video, if you want to creat some sexy mini films
or I can create awesome professional slide shows with video and photos for you to
post with your photo work. (hope to have a sample here soon)!
Besides modeling, do you have another skill, like Dance or Gymnastics? I'm always looking
for dancers and gymnasts, and other skills within the model .
****WOULD YOU LIKE TO BE IN A STAGE MAGIC SHOW?****
The Magical side of things... i've been a magician an illusionist, straight answer and escape artist for most of my performing life ....
I am also from time to time looking for female assistants/dancersin my stage
and street shows to help perform some illusions as well.
) Must be petite,
athletic, 118 lbs or less, between 5' to 5'4" and possibly taller depending on
the work done. The thinner the better, but shapely athletic and sexy is a
must! Also, if you have a serious dance background or any hidden talents,
that can be helpful.
Also a lot more work at
Deviant Art
Here is my profile there:
http://slight-of-hand-man.deviantart.com/
My magic and performing web site:
http://www.jackjulius.com
My regular and show FB Page
facebook.com/themagicalworldsofjackjulius
twitter.com/jackjulius
Email me:jack @ jackjuliusmagic.com
Best of luck to you and remember to always stay creative!
Verified Credits (0)
Worked with Slight Of Hand Images? Share your experience and become verified!
Add Credits
Credit Notes
Here are some wonderful models from MM I had the chance to work with recently ...They are professional, fun, smart and very talented! They made me a better and more creative photographer and artist!

NeesyR published Glamor model MM#3112367
Hayley Nocole published bikini model. MM#3130270
Playboy, Maxim, Fhm published Jeana Turner MM#2461037
Chinese Model Fana MM # 3587762
Playboy,FHM,Maxim,etc. Barbara Desiree Kovach MM#2733658
Bridgette_Colette MM # 2264595
Nikita Sepuilva MM#2852029
Ulorin Vex MM# 2178
Playboy and Fitness Model Sarah Clayton MM# 895108
Playboy Model Stephy C.645515
Playboy Model Jen Republic MM#2764163
Caprea MM#784546
More Of Me #3553103
Pureaty MM#835214
Bella Burke MM#1502944
Marly MM#1813728
Ivy Lee MM# 484449
Amelia Simone MM# 2277933
BeckyLeSabre MM# 382161
Pin-Up-Latex Model Jade Vixen MM #32777
Playboy Model Ryan Leigh MM #511625
Candace Nirvana MM#5503
DeSalle MM #1188503
Stephanie Anne Landers MM #391890
Rosie Maria  Mayhem #1975883
GingerPixie Mayhem #1814034
Infektsia Mayhem #1823826
castella Mayhem #1714783
Vicki Vixxen Mayhem #2512351
Vaunt Mayhem #881089
Liz Ashley Mayhem #26159
Ellen Flynn Mayhem #836506
Kris London Mayhem #1630062
Playboy Model Melissa Jean Mm #546548
Melissa Trout Mayhem #752466
Mika Mayhem MM #838234
Alli J mayhem MM #1869985
Alexandra Elizabeth MM #2514421
Playboy model Tammy Jean MM#1633488
Lane Elizabeth Mayhem MM #1120439
Asia Abendroth MM #727541
Desert Beauty MM #105641
Carrie Jo DC MM #2645376
Charlie Kristine MM #2107598 MM#169262


Note: Because of my other endeavors please be patient as it may take a bit before I can post anything. Sometimes I spend quite a bit of time in post production to create something special.