Details
Last Activity:
Aug 09, 2015
Experience:
Very Experienced
Compensation:
Depends on Assignment
Hair Length:
Shoulder Length
See Less
Friends (332)
Lists (2)
i Just Love it! by Luciana Schievano
6 Photos
Luciana Schievano - i would love to make images with:
3 Photos
See Less
About Me
** WELCOME AND READ THIS BEFORE YOU CONTACT ME **
I am here for networking as a model. And to meet new people from the industry.
I have been modeling since i was 16 years old. I love what i do and looking to get more modeling opportunities.
Have experience with: print, commercial, promo/trade shows, catwalk, tv.
Resquest for a gig, please send me detailed request providing the following information:
1. Your name
2. Location of shoot
3. Compensation/TFCD offered
4. Potential dates for shoot
5. Approximate length of shoot
6. Is makeup/wardrobe/hair provided?
7. Brief project description including intended usage and type of release involved
8. Link to samples of your professional web site or page on the net.
9. Contact information
*NO NUDES*
"Too many people spend money they haven't earned, to buy things they don't want, to impress people they don't like." - Will Smith
Visit my sites:
Main Site
http://lucianaschievano.blogspot.com.br
Facebook
http://www.facebook.com/lucianaschievano
Follow me
http://www.instagram.com/luschievano
http://www.twitter.com/luschievano
For Make Up Tutorials and reviews
http://pocketfilme.blogspot.com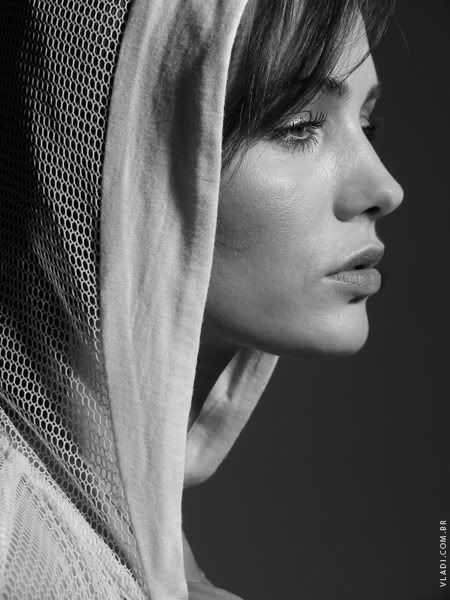 Verified Credits (0)
Worked with Lu Schievano? Share your experience and become verified!
Add Credits
Credit Notes
Print
Blush Campaing (BR)
BumBum Fitness Campaing (BR)
Ana & Ana Fitness Campaing and Catalog(BR)
Natura(BR)
Avon(BR)
Eletrolux Campaing(BR)
Farmaervas Campaing (BR)
Natura Campaing (BR)
Vinolia Campaing (BR)
Slim Shake Campaing (BR)
Yankee Street Campaing (BR)
Redken Catalog (BR)
Bradesco
Toblerone
Doriana Yofresh
C&A
CVC
Flagra
Shopping D&D
Fashion Shows
L'oreal Hair Fashion Show (BR)
Redken Hair Fashion Show (BR)
5 novos nomes da moda – Fashion show (Sandro Brazil, Anderson Rubbo, Lorenzo Merlino ) (BR)
Fit Fashion Show (BR)
Rose Benedete Fashion Show (BR)
Fernando Pires Fashion Show (BR)
Rosemberg Fashion Show (BR)
Mundial Fashion Show (BR)
Japa Fashion Show (Japan)
Taiff Show(Br)
Ikesaki FashionShow
Magazines
Nova (BR)
Corpo a Corpo (BR)
Boa Forma (BR)
Bons Fluidos (BR)
Noiva (BR)
Nova Noivas (BR)
Capricho (BR)
Manequim (BR)
Garota (BR)
Querida (BR)
Jaques Janine Magazine (BR)
Mundial Beleza(BR)
Claudia
Criativa
Nova maquiagem
Magazine Hair – Hyakunichiso (Japan)
Tv Commercials
American Express Credit (BR)
Antarctica
Nestlé (BR)
Toblerone (BR)
Aerado (BR)
C&A (BR)
Colinus
Shibuya Shopping (Japan)
Café 3 Corações (BR)
Espumante Raposeira (Portugal)
Vitasnella (Italy)
Train (Argentine)
Claro
Bliss
Perdigão
Renner
Pernambucanas
Leite Nilza
Bohemia
Walita
Vita Plus
12 Embratel
Ford Escort - Atacama
Ford Focus – Fantasma
Ford Focus – Amigas
Campaing Down Síndrome
Rider
Vivo
Ob
Mawee
Eletrolux
Petrobras
Kaiser
Sky Tv
Britania
CVC Campaing
Coca Cola
Coca Cola Light
Chery Coke
Slim Shake
Habib's
Girafas
Mc Donalds Campaing
Balas Tic Tac – promoção Mini Radio
Balas Tic Tac – Academia Nova embalagem
Sabão Assim
Veja laranja
Gleide Plug
Oi
Vinolia
Yankee Street
Guaraná Antarctica – Batata Frita e Guaraná
Skoll
Credit Card ( Vitrine Viva)
Lojas Marisa
Casas Bahia
Brastemp
Toblerone
Shopping D&D
Vídeo Clips and others
Paulinho Mosca – Vontade (BR)
O Rappa – Coincidências e Paixões (BR)
Laura Finocchiaro – Dinheiro (BR)
Professor Antena – Pipoco (BR)
Ronaldo e os Impedidos - O nome dela (BR)
Daniel Carlomagno – Sem Você (BR)
Open and Close Credits of metamorphoses Soap Opera
Abertura da novela Metamorphoses
Tv an Radio Hostess
Ver Ciência – Cultura Tv (BR)
Skate Show – Bandeirantes TV
Super Surf – Band TV
Vila Esperança – Record TV
Recorda Show – Special Show on Record TV
Brazil Mostra sua Cara – All TV (web)
Embelleze Show – On Cosmética Fair
Dia Mundial da Criança – Cultura Tv
Enquanto você não vem – People and Arts
Na Trilha do Rock – Radio Show
Hostess for institutional videos
Coelba
Pernambucanas
Credit Card
Banco Real
Banco Real Tv Feras
Banco Real Complience
Woskvagem
Ellus
Live Performces and Vocals
Jazz in Lounge @ Hangar Skylift 2008
Jazz in Lounge @ Beauty Fair 2008 Taiff Show
Gitana Bar - Brazil - with Kabupi Band
Unreleased cd with Roney Giah - Branco de Liz
Na Mata Café with Kim 187 – Independent Rock Band (Alimento de Alma Tour – Com palavras Unreleased Cd)
Na mata Café – Lu schievano
Backing Vocal for Buraco e Quebra Mola – Landau
Backing Vocal for Daytona
Teatro Musical Peep Show – Direção: Mauricio Moraes
Na Mata Café - with Wilson Sideral
Blem Blem - With Wilson Sideral
Manifesto Bar With Landau
Na Mata Café with Juliana Costa e Bacterias Evoluidas - Punk CeleBration
Sing @ Domingão do Faustão - Tv Show from Globo Television
Lu Schievano has been a (fashion) model since the age of 16, starring both in national and international campaigns – Europe, Japan and Argentina.
Her passion for music soon made her step the stages of many night clubs in Sao Paulo like Gitana, Donna, Merlin where she sang in the band Kabupi (later Os Irmaos Kalil)
She also sang in the Branco de Liz project from Roney Giah.
She started her own band, KIN 187, to play her own songs on the Sao Paulo night club music circuit with a four-month season at Na Mata Café with the show "Alimento de Alma". (Food for Soul)
performing her own musics on MUSIKAOS, a former music show on TV Cultura.
she produced and recorded a demo cd,"COM PALAVRAS", one of the songs from her album which ended up in the sound track of "METHAMORPHOSES" a soap opera on Record television produced by Casa Blanca. She also participated in the same soap opera as the model in the opening and closing credits.
Besides composing and singing, Lu plays the guitar (both electric and acoustic) and the drums….
Her career as TV presenter and actress is extensive…
she participated in the actors studio on Globo television when she had a part in the soap opera "O Direito de Nascer", produced by JPO and directed by Roberto Talma.
hostess in the kids program "Vila Esperanca" on Record television and also in the Recorda Show,
presented the first season of SUPER SURF, Brazilian pro surf circuit, produced by Traffic, Prodigo Filmes and Editora Abril.
invited to present the science television show VER CIENCIA on Cultura television where she would interview scientists and technology researchers. Still on Tv Cultura she worked with journalistic milestones such as Marcelo Tass, Hebert Henning, Wandi Doratiotto and Cunha Jr. hosting the TV's special show "O Dia Internacional da Crianca na TV"( Children's International Day on TV), a project for digital inclusion.
presented SKATE SHOW on Bandeirantes Network and cable channel BANDSPORTS. Produced by Sindicato Paralelo, this was a series of programs covering skate championships, graffiti painters producing their art during the show, street culture, bands playing live music, interviews and curiosities about radical sports.
Hostess in the first season of the worldwide Discovery and People and Arts channels WHILE YOU WERE OUT in Brazil, season 1 and season 2. Some Brazilian episodes had the participation of (the brazilian internationally-know) actress Lucelia Santos and the Famous Song-Writer and Singer Renato Teixeira
she still finds some time for jingles, advertising and institutional videos for Banco Real, Credicard among others.
if you want to hear some music i do
http://www.reverbnation.com/luschievano
IF U WANT EMAIL ME : lucianaschievano at gmail.com