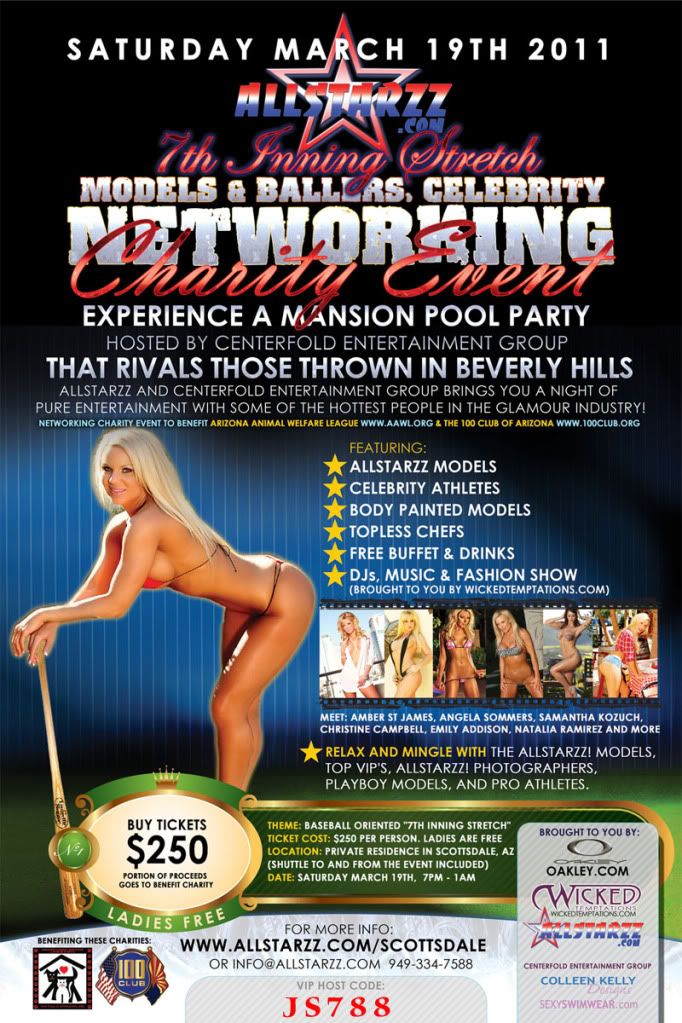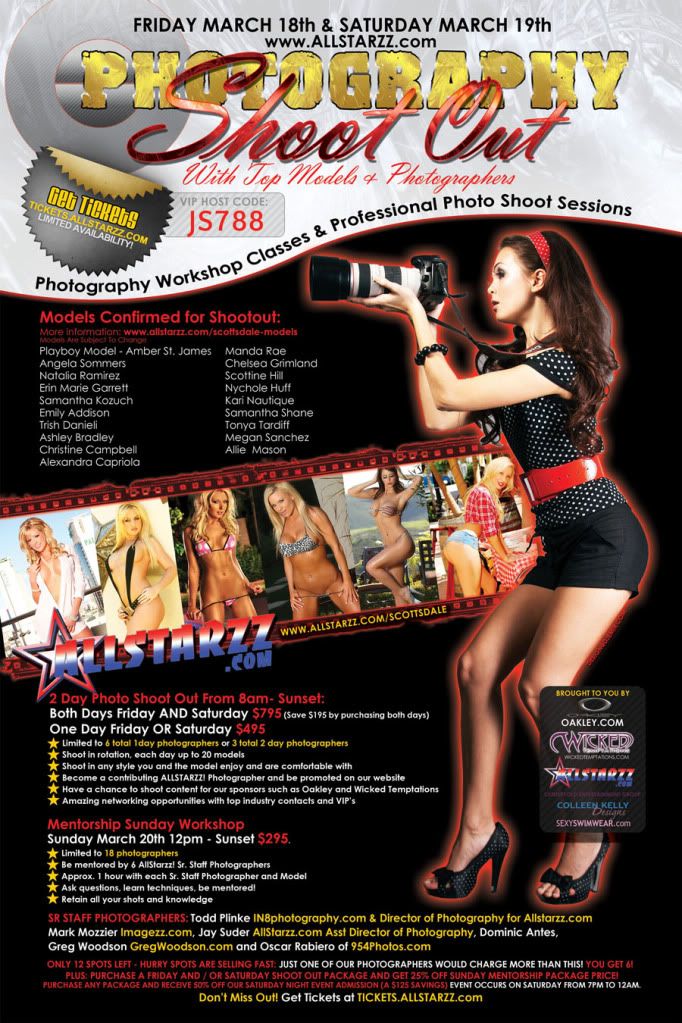 http://allstarzz.com/scottsdale
Scottsdale AllStarzz Event Experience
Click on a tab below to find out information of each segment of our AllStarzz Experience
http://allstarzz.com/scottsdale
AngS730In8AS copy AllStarzz is a hybrid event promotions company geared toward the growth of talented models and photographers. Our core focus is to create an environment for photographers and models to have the opportunity to get published in major publications as well as build their portfolios for future financial growth, attain credible network contacts, and learn and word with the best in the industry. We have also integrated a networking charity night that will allow you access to mix and mingle with industry professionals, celebrities, and sponsors and interact with the AllStarzz models and photographers.
Our next event is being held in Scottsdale, AZ on a HUGE 3 acre residence that will provide more than ample shooting and event space for everyone involved.
The Event will be held over 3 days in March and will boast some of the best models, photographers, sponsors, and celebrities in the industry. March 18th, 19th, and 20th will be the exact dates.
Friday March 18th, will be a day dedicated to our sponsors, models, and photographers. Creating amazing images for our sponsors and working closely with them to attain a certain look is our main focus.
Saturday March 19th will be chocked full of Shooting, VIP's and a new addition to our shootouts. Besides shooting all day, we will be having an amazing Charity event Saturday evening from 7pm-1am to bring in the public to see what goes on at our events. Put on by our partner Centerfold Entertainment Group, this event will rival those thrown at one mansion in particular but on a more intimate scale. Live DJ's will fill the night with booty shakin grooves that drive the experience and allow you to network and mingle with the AllStarzz Models, Centerfold Entertainment's hosts, body painted models, and industry VIP's. Topless chef's serve up some delicious treats all night and gorgeous hosts serve your favorite drinks as you sip and relax and enjoying the atmosphere that is an AllStarzz Event! Admission will be LIMITED so be sure to reserve your spot NOW! Click the Events tab above for more details.
Sunday March 20th, is a day where any photographer can tap into the wealth of knowledge that the AllStarzz team of photographers bring to the table. With their near 80 years of combined photographic experience, over 2500 models photographed, and countless media publications they've appeared in, the AllStarzz experience is one that any photographer can benefit from. Spend the day in an environment completely geared for accelerated learning. With a total of 6 AllStarzz photographers and 12 open spots, you will spend close to an hour, paired up with a partner photographer, with each AllStarzz photographer as he teaches you his method of shooting. Ask questions, interact, shoot, learn, and have fun. It's the AllStarzz way. For more information, click the "Photographers" tab above.
Angella010In8AS copy
These three days of Amazing photography, paired with Centerfold Entertainment's AllStarzz evening, a relaxed environment and of course ridiculous fun, makes our weekend events THE AllStarzz Experience that you don't want to miss!
A portion of our proceeds for this event will go to charity.
Currently our sponsors for this event are:
Wicked Original Designs at Wicked Temptations