Select Models wrote:
ATTENTION PHOTOGRAPHERS!... we're giving away a FREE photographers ticket to attend this Sept 2nd 'Cruiseboat Photoshoot' on June 16th. Click on this link for details:
http://www.modelmayhem.com/po.php?thread_id=839795
Nineteen models (see photos below) now confirmed! Was notified by the Carnival Cruiselines representative that at the rate tickets are selling for this cruise, it will be COMPLETELY SOLD OUT by July 1st. So if you plan on coming, I'd purchase your tickets ASAP! Here's the link you can purchase your tickets at:
http://www.carnival.com/BookingEngine/S … umGuests=2
This is a 7 day (6 night) Mexican Rivera Cruiseshoot (from Sept 2nd to Sept 9th/Sunday to Sunday) on the 5 star Carnival Splendor cruiseship. There will be 6 photoshoots at 3 at beach locations and 3 shoots on the cruiseship (see cruiseship images below). If you plan on going and want to save big money on your reservations, click on this link at checkout the 'interior cabin' prices for the best deals on this cruiseboat photoshoot. Scroll down to the bottom of the page and checkout the current SEVEN DAY price of around $500 for an interior cabin.
Both you and your models total price will be less than $1100 for the entire 7 days.
Here's the link:
http://www.carnival.com/BookingEngine/S … umGuests=2
(bottom of page)
One shooting location to be targeted for Cabo San Lucas is 'The Tidepools of Pelican Beach' (pictured below).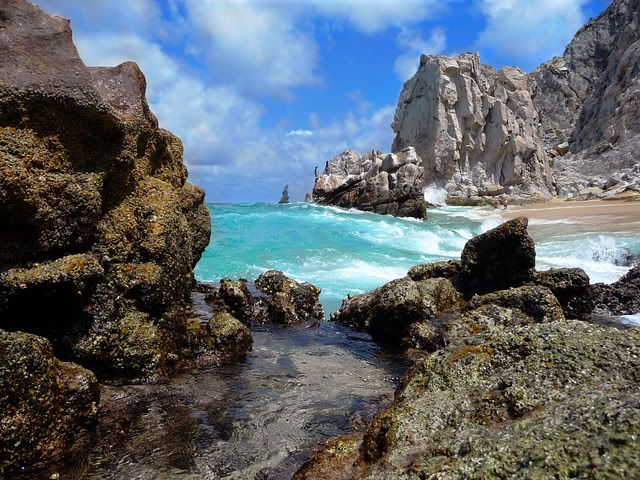 This will be the 4th 'cruiseboat photoshoot' I've attended. If you're looking for an organizer who really knows how to put together some great shoots on this venue, THIS is your event. This is a 'one on one' photographer to model ratio event.
Cabo San Lucas and Puerta Vallarta (see images below) are hands down the most beautiful beaches on Mexico's Pacific coast.
This cruiseship has 4 nightclubs that are ROCKIN every night, resulting in MASSIVE funtimes when you're not shooting. Cameras are also welcome inside the nightclubs. There's also FREE entertainment and comedy shows every night, and 'Rockstar Karoke'. If you like to 'party hardy', then THIS is your cruise! All 3 on board photoshoots scheduled will be conducted in the late afternoon and early evening, so you'll have plenty of time to 'recoop' from any partying you may do the night before...
ATTENTION INTERESTED PHOTOGRAPHERS:
Unlike cruiseboat photoshoots organized by others, this event provides ZERO profit to the promotor. You DO NOT pay me, you purchase your discount cruise tickets directly from Carnival Cruiselines at the link posted above. Each photographer attending this cruiseshoot MUST also purchase a cruise ship ticket for the model of his (or her) choice. And because it's YOUR model selection for this event, you are not forced to shoot a model that some promotor decides to invite. Photographers attending the cruiseshoot must also allow other photographers to shoot their invited models, who will in turn allow you to photograph their invited model, providing all photographers with a multi-model shoot that YOU had a hand in selecting. I will be inviting 2 models that photographers attending this cruise will DEFINITELY enjoy shooting.
ATTENTION INTERESTED MODELS:
Models attending this cruiseboat shoot receive a FREE cruise ticket from their sponsoring photographer. All additional expenses accumulated on the cruise (bar tabs/souveniors/on shore expenses) will be your responsibility. Model releases will be included for all 6 groupshoot photoshoots within the purchase of your cruiseship ticket. If models and photographers contract to shoot nudes on this event, photographers may be responsible for nude shoot model releases. If you're interested in attending, please post a message on this events forum thread indicating your availablity, and photographers interested in sponsoring you will make contact.
ATTENTION EVERYONE ATTENDING:
To get on the cruiseship, you MUST HAVE either a US Passport, OR a certified Birth Certificate accompanied by a State Drivers License or State issued ID Card. Unlike other cruiseboat photoshoots, photographers & models are welcome to invite friends on the cruise, but they MUST NOT interfere with the proceedings of the 6 planned groupshoots. These 6 groupshoots will last a total of 2 1/2 hours each (3 on the ship, 3 in Mexico), and ALL participating photographers and models MUST attend. Models WILL NOT be compensated financially for participating in those 6 shoots. If you do plan on booking separate 'one on ones' with any other models, those plans can be made independantly from the group. It may include some financial compensation... it may not. It all depends upon what you two agree upon. Please post a message here if you're available and interested, and we'll start the 'Participants Attending' list at the bottom of this post.
AMAZING MAKEUP ARTIST, HAIRSTYLIST & PHOTO ASSIST CONFIRMED:
MM#1212030 (Jodi Vaughn-Very Congenial & Supertalented)
CONFIRMED MODELS ATTENDING THE CRUISESHOOT!
MM#1727460 (LIKA)
MM#636653 (Sammie Cartwright)
MM#727541 (Asia Abendroth)
MM#2008658 (Emelle)
MM#371054 (Theresa)
MM#1836050 (Brooke Nicholes)
MM#686083 (Laura Shodire)
MM#869015 (Bonnie Rose)
MM#2327747 (Tabitha)
MM#455314 (April Cheryse)
MM#2271552 (Jessica Marie)
MM#697939 (ShelleyLynne)
MM#1083860 (Sierra Merchant)
MM#105641 (Desert Beauty/Julie)
MM#2218778 (Jin N Tonic)
MM#2227208 (Angelique Elizabeth)
MM#1013853 (Model Bri)
MM#1484466 (Bella Von Ecstasy/Sarah)
MM#184290 (Cali Girl Tracy)
CONFIRMED PHOTOGRAPHERS:
MM#2623 (Gary/Select Models) Room #2350
Roger Talley (
http://www.lvphotog.com
)
MM#630188 (GMAX Imagery / Greg)
MM#334513 (Paul Albert)
MM#2142138 (F-Stop Jonny)
MM#1551632 (Eric/Gemini Photo) Room 6475 (Ocean View Balcony Suite)
MM#1233894 (Selden/SDN Photo) sponsoring two models
MM#889958 (Mark Bissell)
MM#256699 (CC Holdings)
Jorge Alvarado (Not on MM)
Tim Benjamins (Not on MM/Lighting Assistant)
MM#780004 (IraMonko)
MM#236453 (Craig/CSP Photography / Gets the 'Pimp Daddy Award' for bringing 4 models)...
...
ATTENTION PHOTOGRAPERS: Please scan next 20+ pages of this thread. Well over 100 models have posted their availablity. You are welcome to invite them as your sponsored model on this cruiseshoot. Previous photoshoot cruises have SOLD OUT several weeks before the set sail date. I recommend making your model selection and securing your tickets ASAP!
On cruiseboats there are no rules... there are no cops... there are no permits needed... and cameras are EVERYWHERE... I mean geeeezus... models are even taking pics of models... OMG...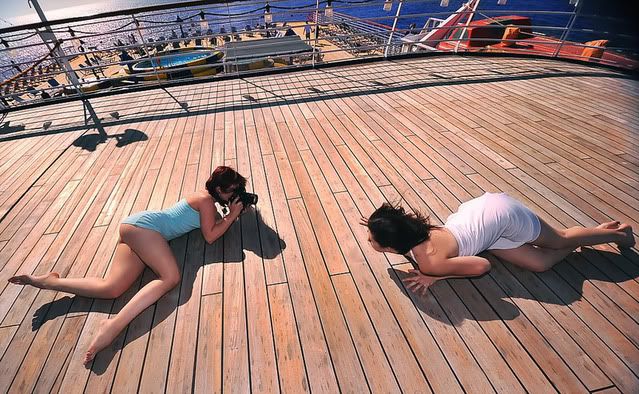 Your cruiseship... the Carnival Splendor!
Here's beach photos of Cabo San Lucas and Puerto Vallarta!
Cabo San Lucas 'Divorce Beach'
Westside of Cabo's 'Divorce Beach' from the air.
THE BEST beach locations to shoot in Puerto Vallarta is Conchas Chinas with adjoining 'Mismaloya' and 'Dreams Beach' (home of the famous 'Night of the Iquana' restaurant from that movie)...
Above is 'Dreams Beach'... below is Mismaloya at Conchas Chinas. You will be shooting at both locations, and the 78 degree ocean water is VERY comfortable...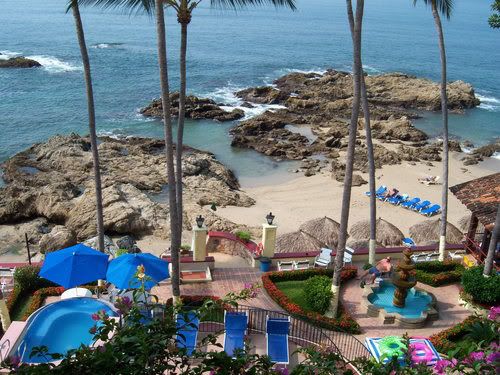 This image below shot at the exact location pictured above... Conchas Chinas Beach / Mismaloya.
Here's several images taken from some of the past cruiseboat photoshoots.
Only place on Earth were you can shoot inside a casino is on a cruiseboat. Here's Roxanne checking out her jackpot.
Here's Sacha posing on the antenna structure.
Roxy styling on the cruiseboat minuture golf course.
Here's Tina on the front of the ship.
Here's Shodire, windblown on the wing!
Here's Jamie about to jump overboard (well maybe not).
Here's Charlie Kristine on Conchas Chinas Beach in Puerto Vallarta.
Here's Lacie Marie bending over backwards for photographers at Sunset on the cruiseboat upper deck.
Here's Roxanne styling on the cruiseboat jogging trail at sunset.
Here's the Sept 2nd (8pm) Dinner Speech for this event on the first night of the cruiseboat photoshoot, before any photoshoots take place. I strongly recommend that everyone attending read this info over very carefully!
THE PRIME DIRECTIVE for this cruiseboat photoshoot is, to capture amazing photographic images, post those images on this Model Mayhem forum thread for this event, showcase those fantastic shots on your MM portfolios, and make everyone that didn't attend this cruiseboat photoshoot JEALOUS AS A MOFO!
The secondary directive for this cruiseshoot is, to have some outrageous funtimes and party your ass off. HOWEVER... you CAN NOT party so hard that you fail to accomplish the prime directive. If you get shit-faced drunk at the bar, and are seriously faded the next day, you ARE NOT going to look good in pictures girls. And guys... you're photographic skills will be seriously impared if your camera is in hangover mode... and incase you didn't know it, that's the 'almost all of your images are fucked up in one way or another' mode. You are welcome to have a few drinks and get alittle tipsy, but let's not get hammered.
Another HUGE concern on the cruiseboat photoshoot is the safety and well-being of ALL participants. You will be in new and unfamiliar surroundings on this event, and the possibility of uncontrollable incidents and accidents will be present. To minimize the possibility of such occurances, I will be strongly recommending that you exercise common sense while shooting and traveling, and don't shoot or pose in potentially dangerous locations or environments, both on the cruiseship, and while in Mexico. There is security in numbers, and I strongly recommend that you do not travel ANYWHERE in Mexico alone. Please stay in groups of at least half a dozen or more. That will greatly reduce the potential of unfortunate incidents where someone may chose to do you harm.
And models... to show your appreciation to the photographer that invited you and paid for your cruise, I am strongly recommending that you set aside 2 hours of shoot time, sometime during this cruise, for a private photoshoot between you and your host photographer, and that's OUTSIDE of the 6 groupshoots we have planned.
If there's photographers here that don't care to work with certain models... and models who don't care to work with certain photographers... I'm not here to force you to work with anyone you don't want to. HOWEVER, as a photographer who's worked with 1000s of models for close to 30 years... some of the most amazing images I've ever captured were of models that I thought offered nothing for my style, or who I thought I couldn't relate to photographically. One of the main reasons why you all decided to come on this cruiseshoot, was to capture some new, fresh and exciting images. Part of that new and fresh experience just might come from dealing with a photographer or a model who you might of originally considered overlooking. A few years ago on a previous cruiseboat photoshoot, I had a model tell me... 'Damn Gary... I really screwed up. I chose to not work with (Blank Photographer)... partly because of the camera he was using (not the newest or biggest)... party because of the way he looked (kind of nerdy)... and partly because of what I thought was a shooting style that was not consistant with what I was interested in. BIG MISTAKE! The pics he posted on the thread were some of the most amazing images I've ever seen. Now I seriously regret not working with him.
My recommendation on this topic?... DONT judge a book by it's cover. Give every model and photographer on this event an opportunity to surprise you with some unique and fantastic abilities, cause that could easily happen within these 7 days of shooting opportunities.