Alright here is what I have. I am sorry that they are wrinkled, they've been in a box..but they are stain free and clean. I will ship in priority boxes as much as I can fit in for the best price. just message me for shipping price.
1. two pairs of banana republic genes in great condition. One is streight fit size W32L34. the second pair is boot cut size W32L34. I would sell them for $10 a pair or two for $15.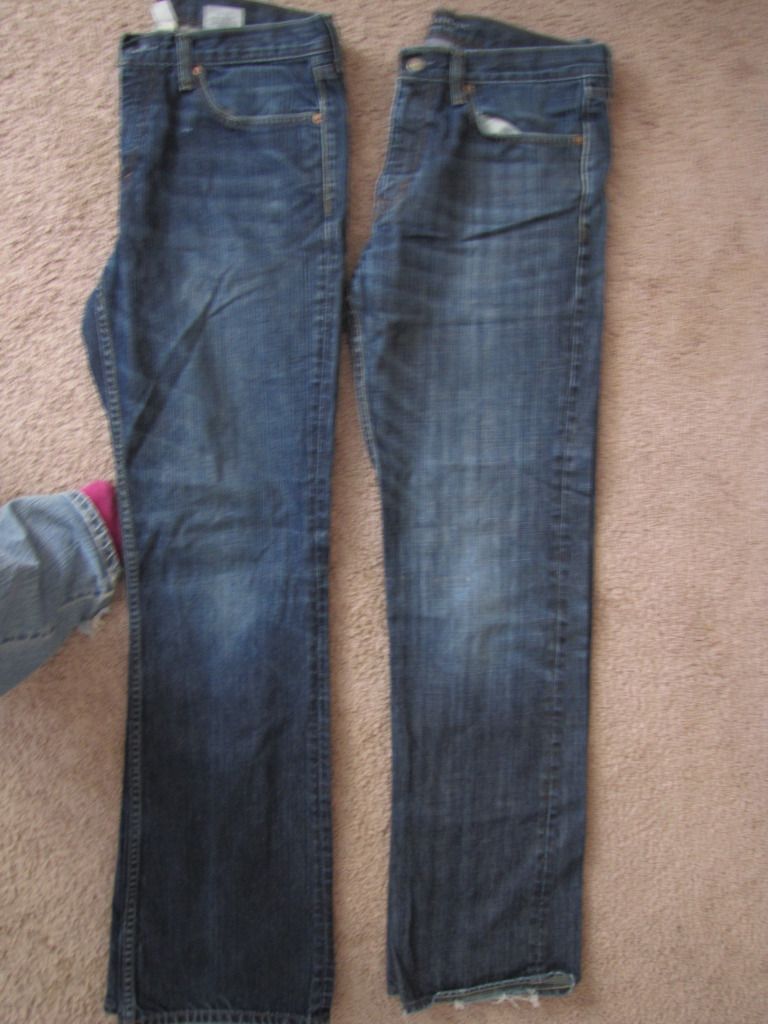 2.Carhart brand, great condition, heavy duty, dark blue, button up shirt. size M
3. two black nice dress shirts in great condition. one is Alfani brand 161/2 34-35 Large 100%silk,the second one is VanHeusen Brand Satin Size 17, 32-33 xLarge. each shirt is $5.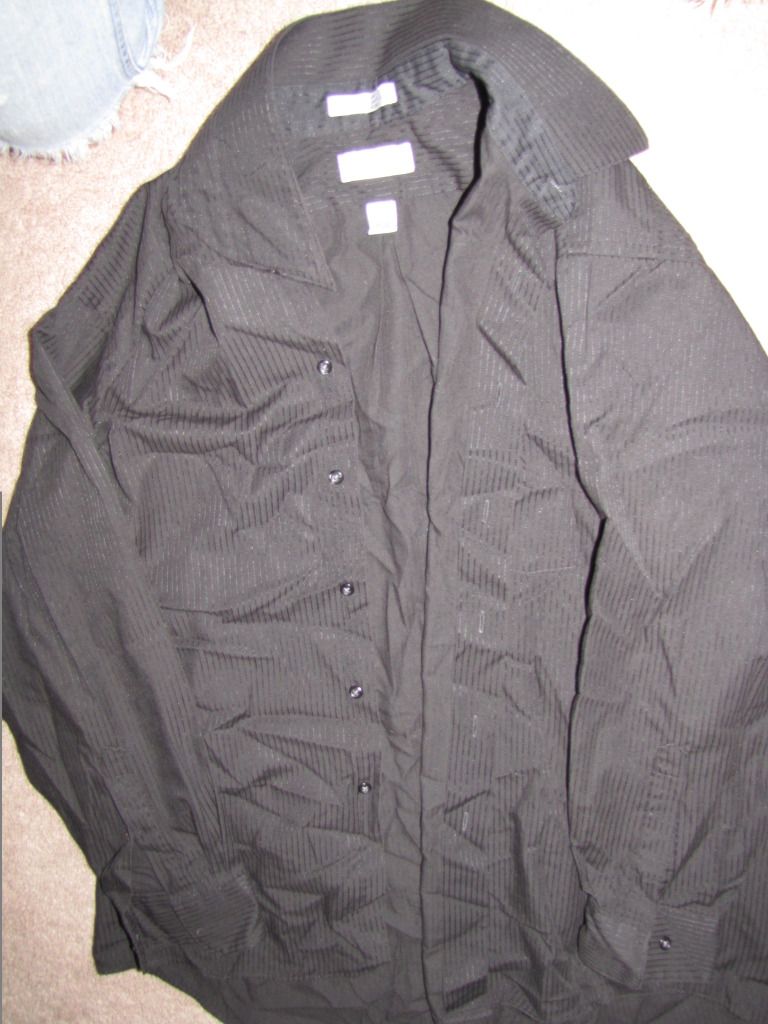 4.Green dress shirt in like new condition. Van Heusen brand. 161/2, 32-33 Large. $5
5.Another dress shirt in an off white almost green/blue tint to it. a little more worn then the others but still good condition. just says size 161/2 L on colar. $3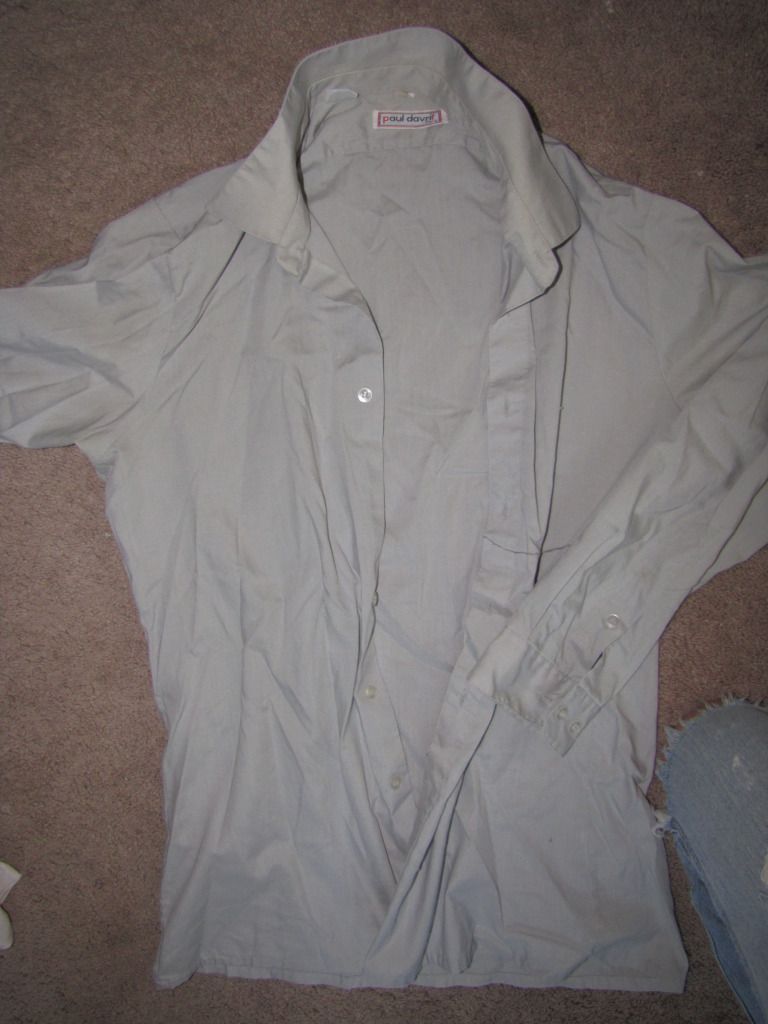 6.slim fit black t-shirt like new, fitted, sideout brand size M. $5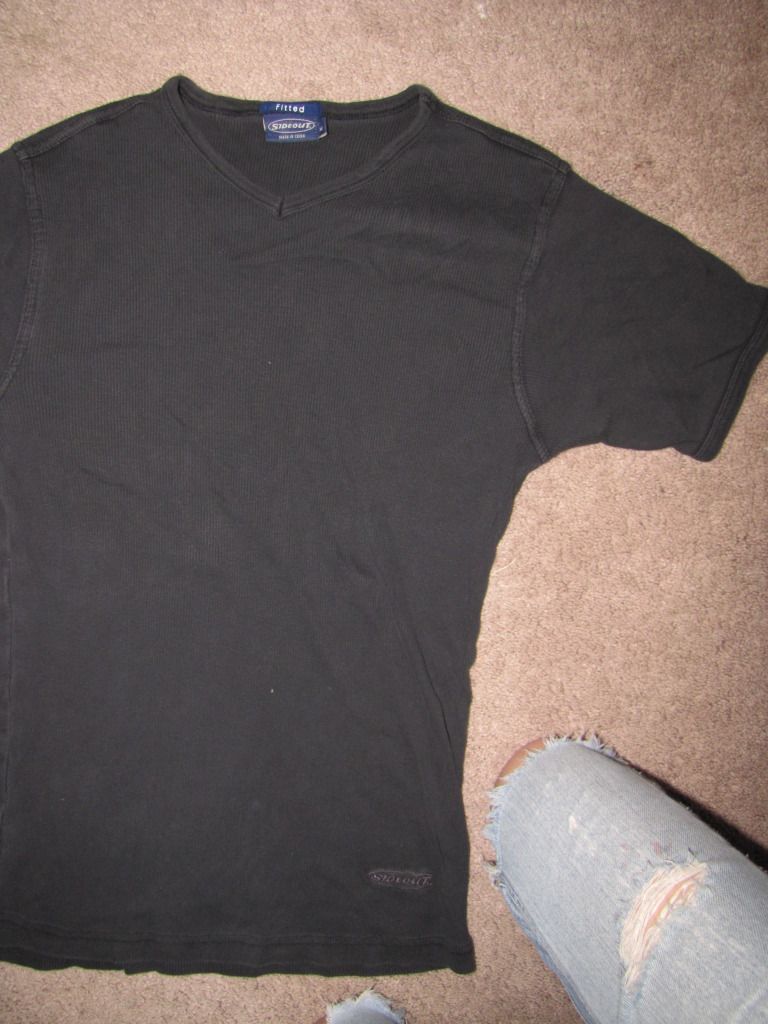 7.t-shirts, gently worn so its a little soft but not like falling apart compfy soft. first one is size xlg Jagermeirter symblols. second one is same size rolling stones. Other one is slipknot dark blue size xlrg. each is $3.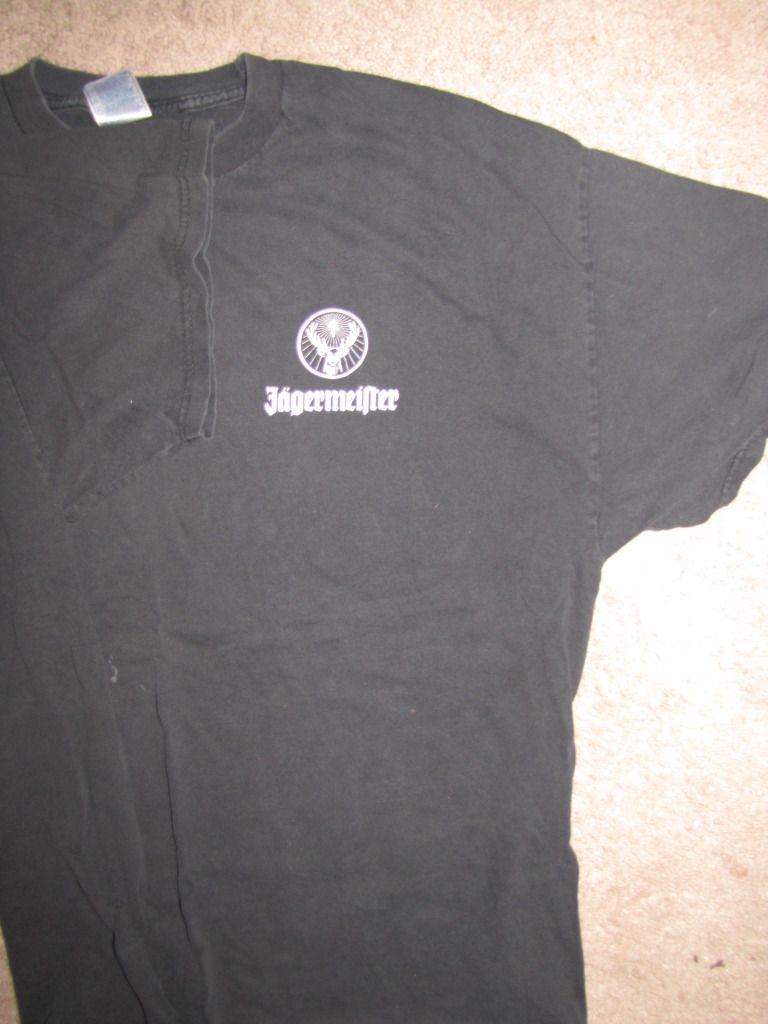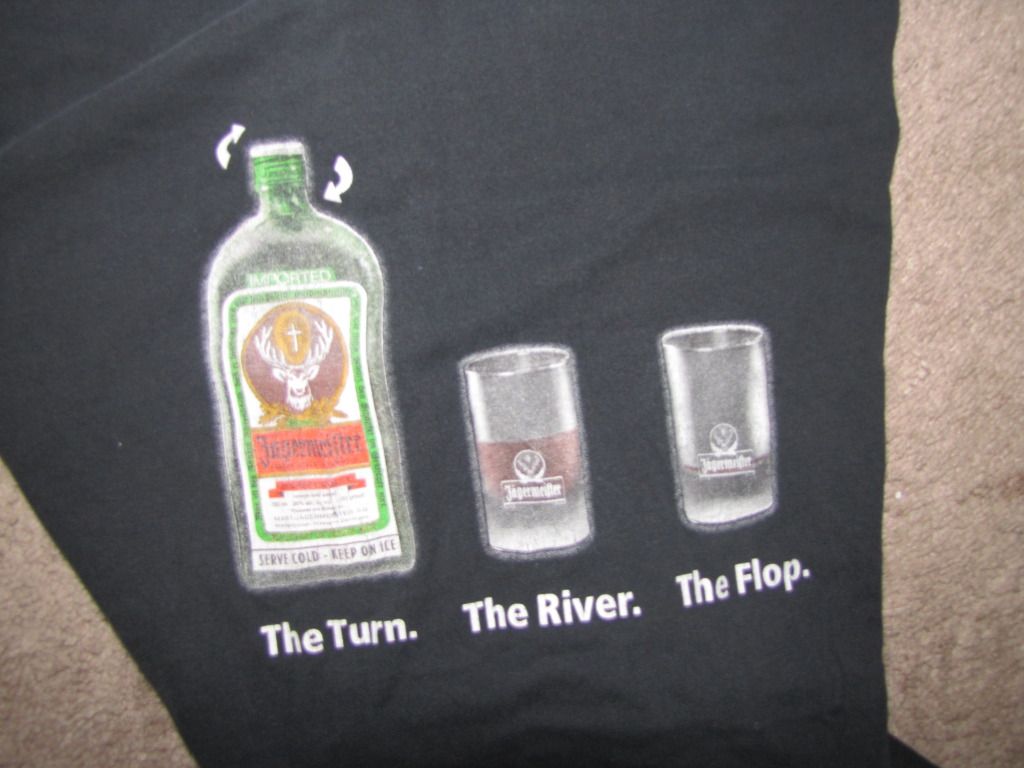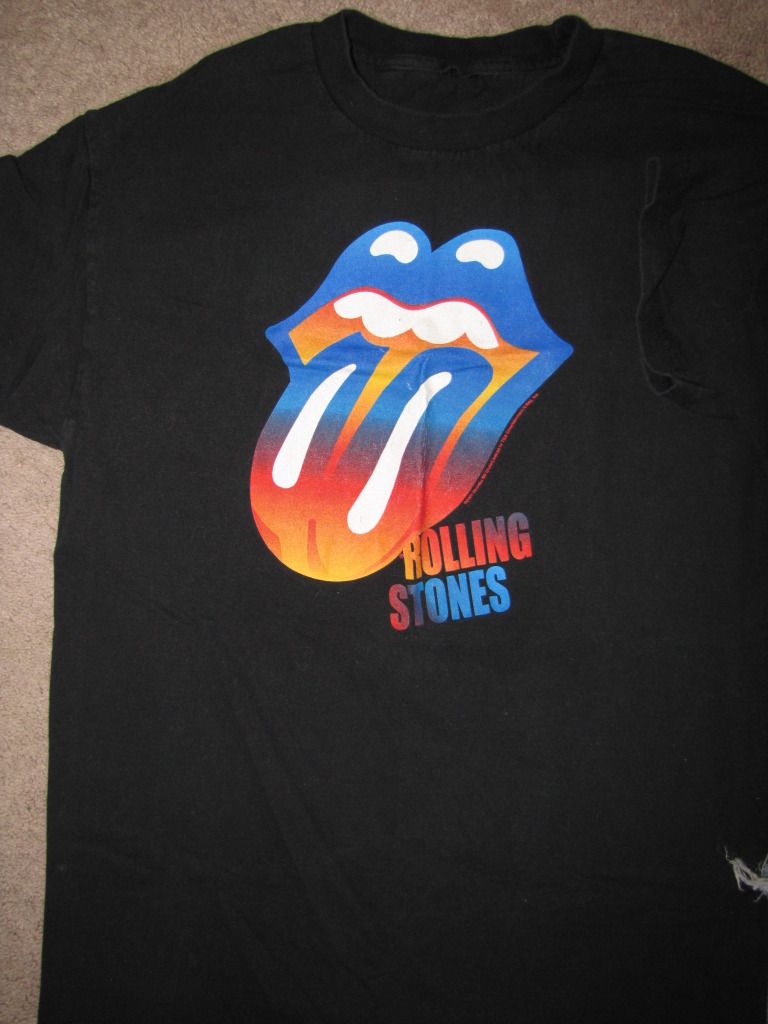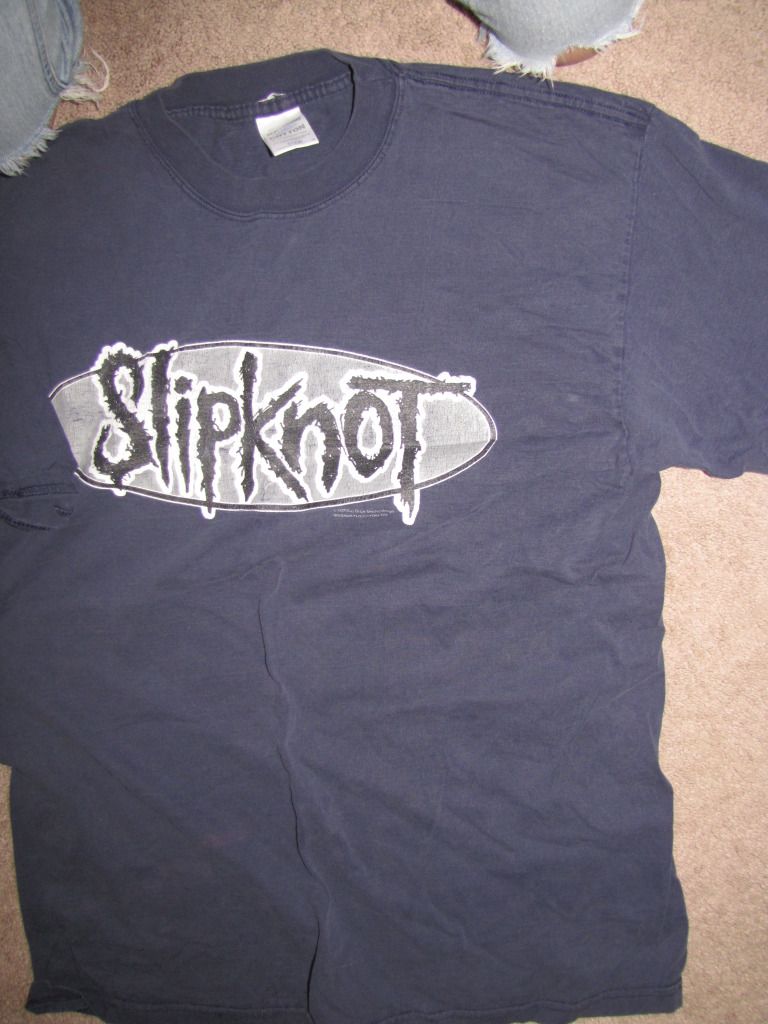 8.some black swim shorts. size Lg 36/38. $2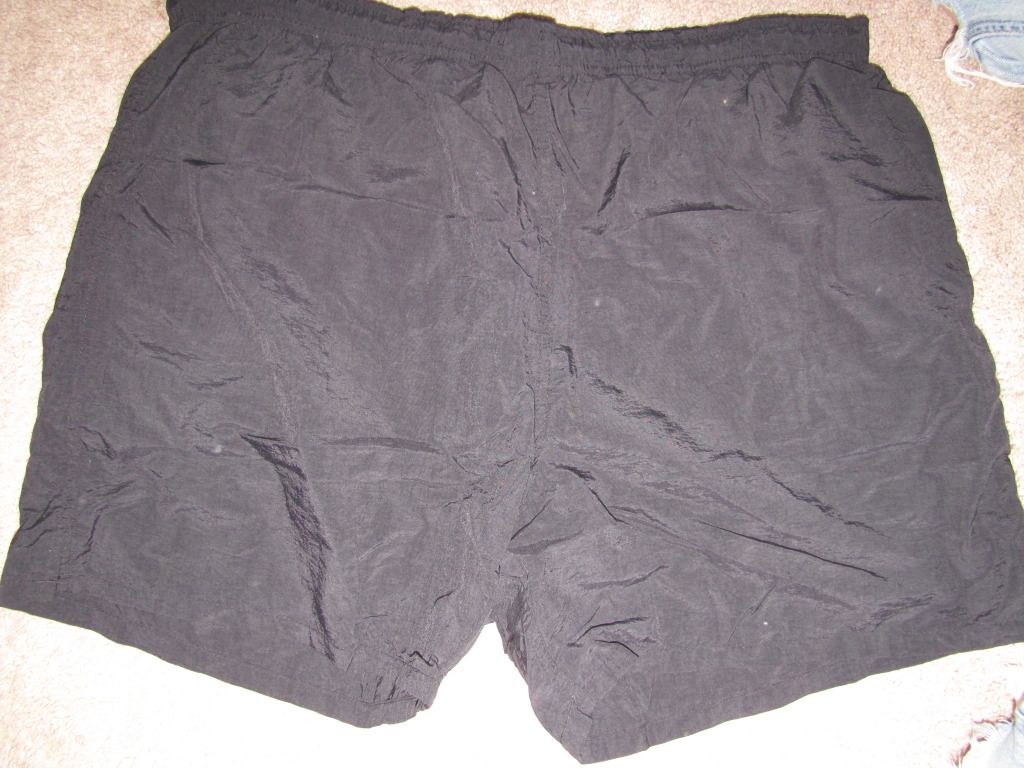 9.a couple of other mis. items all in the same size range or large and xlarge. $3-5 per.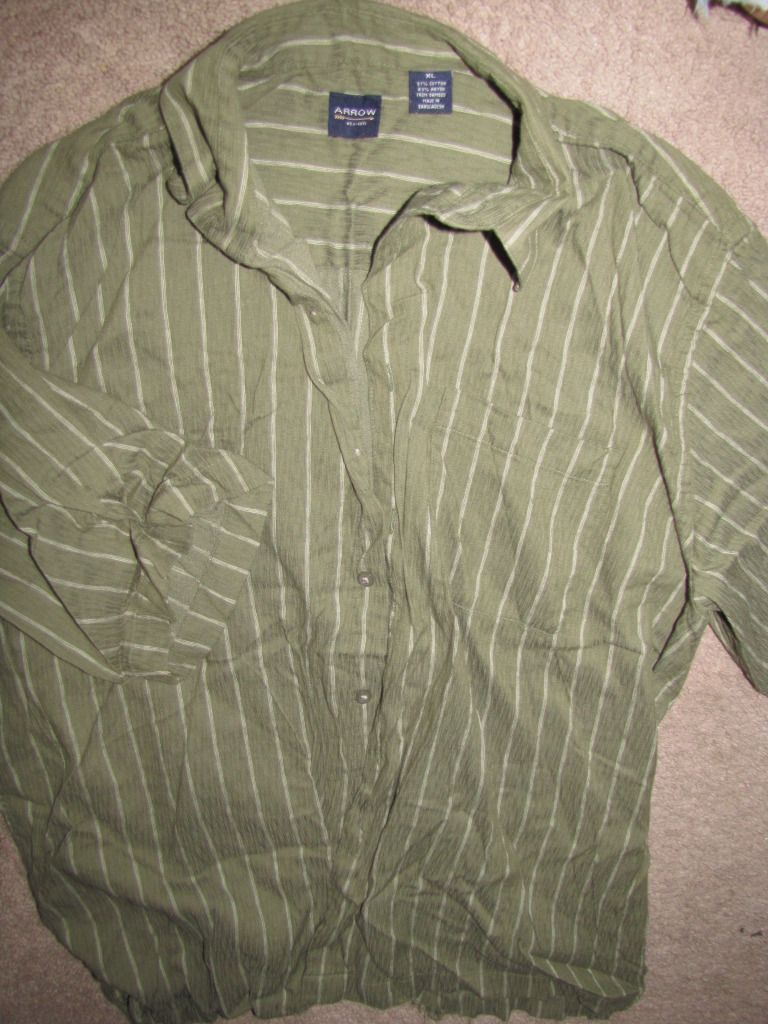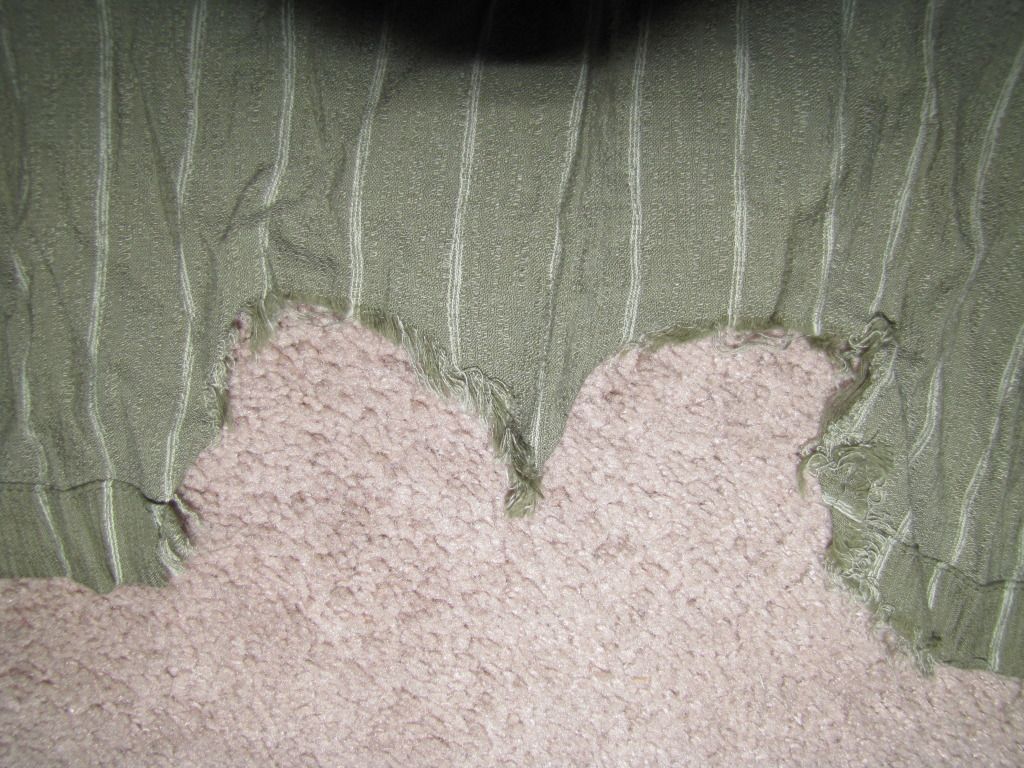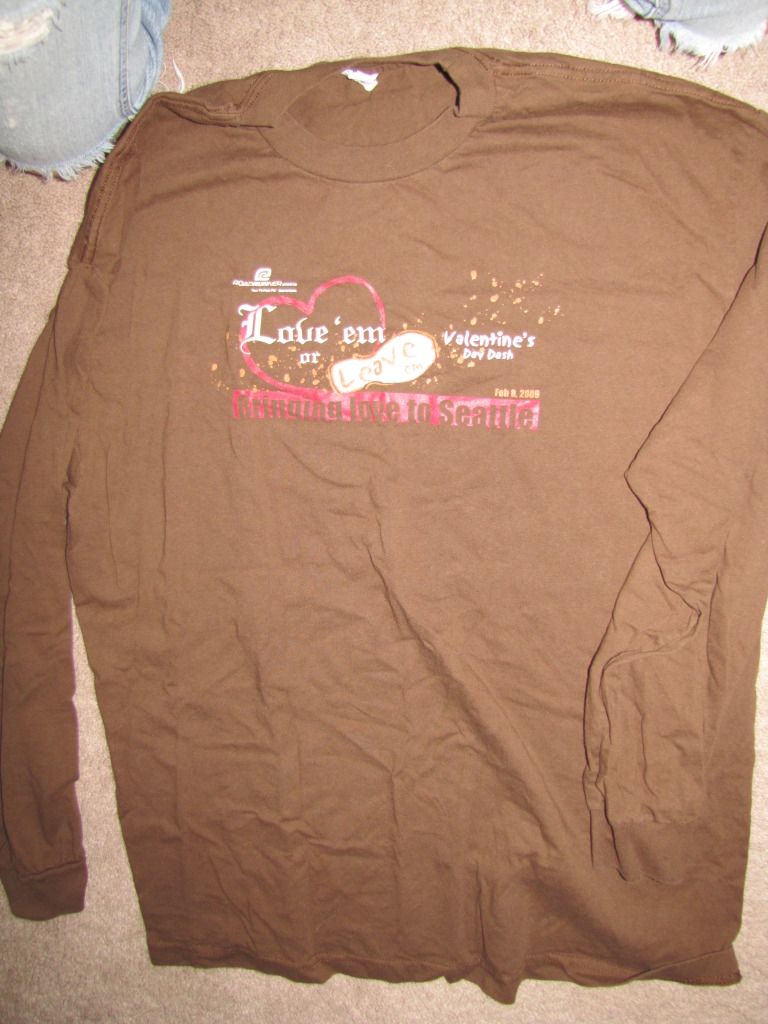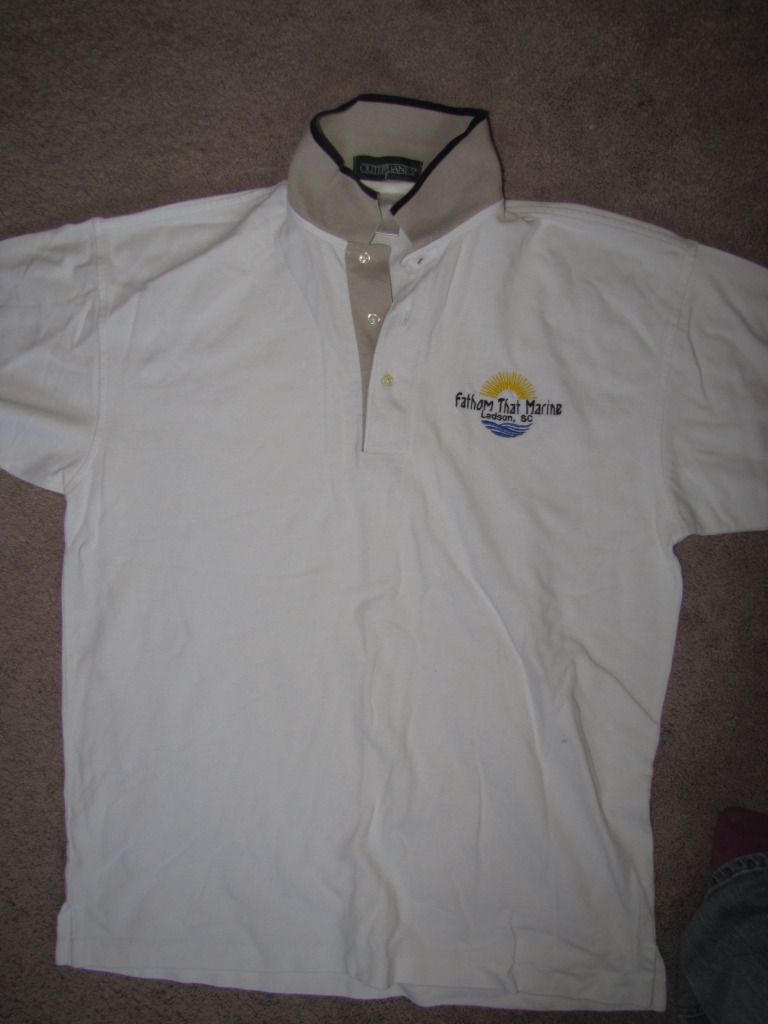 thanks for looking:) If you like all of it then I'll sell it all for $45 which includes shipping!