This is a question for stylists or models in New York City:
Between 6th-5th Ave and 25th-32nd Streets, there's a whole bunch of jewelry/accessory/clothing shops that have great looking merchandise, but they won't sell to people off the street. They will only sell to businesses with wholesale buyers licenses.
I want to get a few pieces of jewelry and accessories that are inexpensive but photograph well.
1. How can regular people buy this merchandise? Do we have to find a broker? Do we have to find a stylist with a wholesale license to buy them for us? Can you just pay these merchants extra?
2. Are these merchandise good quality or cheap knockoffs?
3. Are these merchandise expensive? I see a lot of $100 minimum sales limits but no price tags on the items.
4. DO you have any recommendations for good wholesale jewelry/accessory shops here?
Thanks in advance...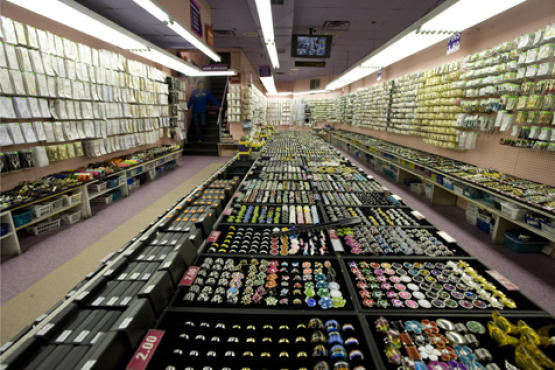 Photo from Time Out New York.