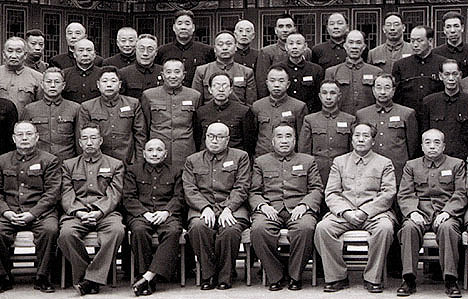 fits being a robot
http://chineseculture.about.com/od/arti … o-Suit.htm
But more seriously:
Four Pockets: represent the Four Virtues in 管子 (Guǎnzi), a compilation of the philosophical work named after the seventh century philosopher 管仲 (Guǎn Zhòng).
Five Buttons: represent the five branches of the government (executive, legislative, judicial, control, and examination) in the constitution of the Republic of China.
Three Buttons on the Cuffs: represent Sun Yat-sen's Three Principles of the People (三民主義), nationalism, people's rights, people's livelihood.