I am accepting payment through paypal or money order and not interested in trades.
Shipping is an extra $3 for latex or lingerie and an extra $6 for heels and boots (the heels and boots I am selling weigh a lot), shipping within the U.S. only.
Please message me if you would like to buy an item. Shipping is free if you buy 2 or more items!!
**Will be adding more as stuff sells**
Also selling coats, dresses and jewelry
http://www.modelmayhem.com/po.php?thread_id=874731
1.
*SOLD*
2.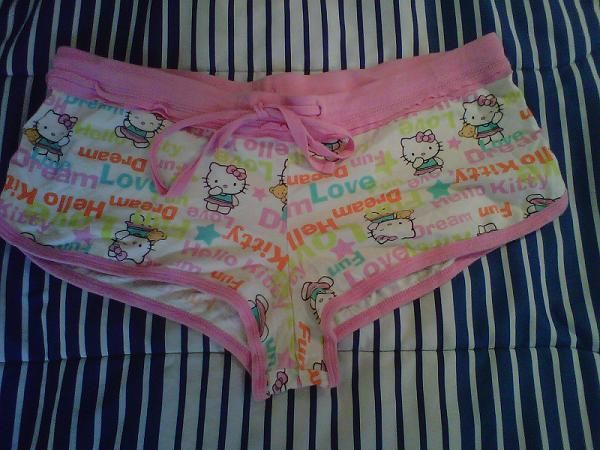 Hello Kitty booty shorts size Medium $15
worn for one or 2 shoots, but in great condition, super cute!
3.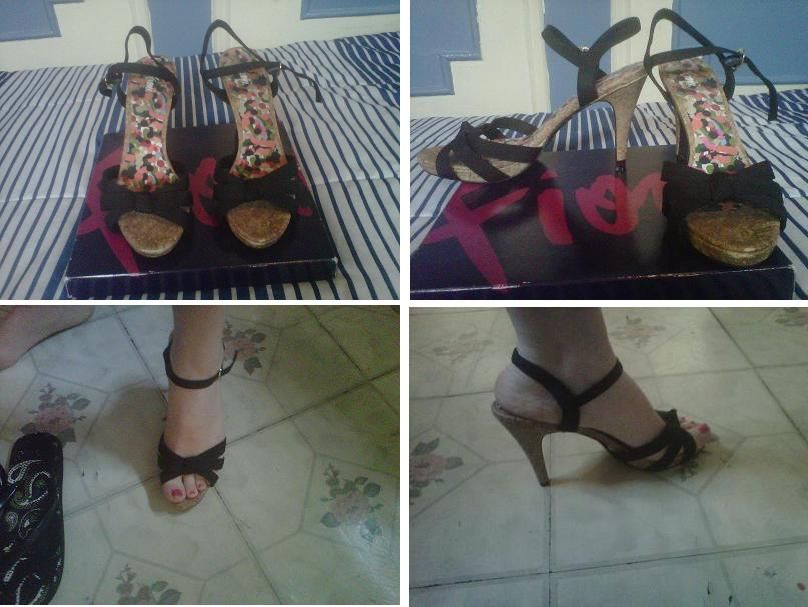 Fioni black sandal heels sz 7.5 $15
4 inch heels, no platform
Never been worn, are in excellent condition
4.

Fioni champagne heels size 8 $15
4 inch heel, half inch platform
worn for a short period of time just once, they're in good condition. They're very comfortable heels, but I don't have any use for them.
5.

Aldo wooden sandal heels size 7.5 $15
4 inch heel, half inch platform
They've never been worn and are in excellent condition
6.
*SOLD*
7.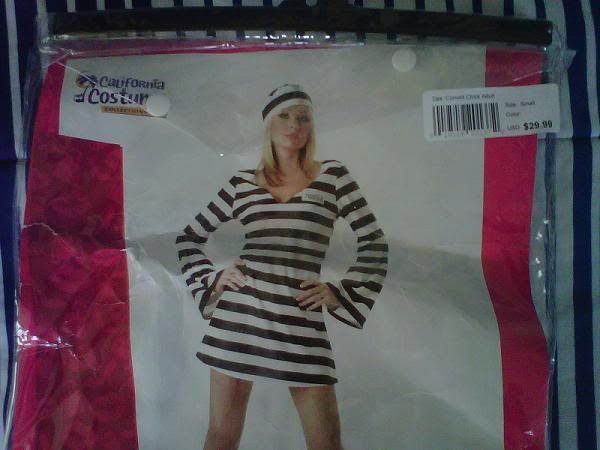 convict chick costume size S(6-8) $10
8.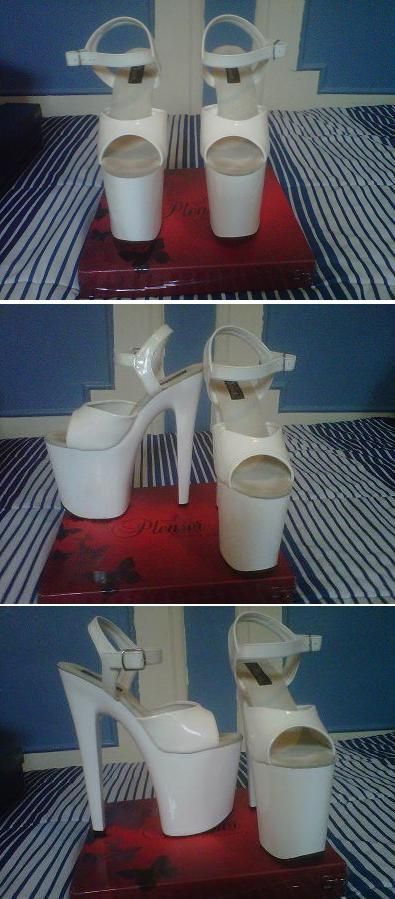 Pleaser white heels size 8 $40 (usually sells for $65+)
8 inch heel, 4 inch platform
worn once or twice but still in excellent condition. The insoles do have some discoloration, but you can't see that when they're on
9.

Black leather Ipanema boots size 10M $20
never been worn, comes in original packaging