My beautiful vintage lingerie is authentic vintage and perfect for photography studio stock or models wanting to have extra wardrobe for shoots. I have 100% feedback on both Etsy and Ebay and many references from Model Mayhem buyers. I sell my items very inexpensively and give fantastic discounts for multiple items! You just can't buy vintage lingerie/nightwear cheaper than I sell it. I also purchase quality items, so you can be assured that your piece is of the utmost luxury.
This lot is listed for anyone wanting to update their shoot wardrobe. Perfect opportunity to get that pin up or Old Hollywood Glamour Look with authentic vintage! Believe me, anyone getting this lot of luscious lingerie will have struck a gold mine in terms of shooting!
Ask about my pricing for the entire lot. While I don't "give away" these beautiful pieces, I will give you a great price! Serious inquiries only. Please don't just ask for a Lot price if you aren't serious about buying. Thank you.
Paypal Only – envypix@yahoo.com
No Holds – My lingerie is sold on several sites, so if you want something and arrange to purchase it, please pay the day you contact me so as not to be disappointed and lose it!
Shipping is $3.99 on each item. I combine shipping for more than one item! Free shipping if you buy the entire lot!
1. This pretty, dark blue, nightgown has a lace accent across the stomach and is very comfy. It is from the 70's. It does not have tags, but it does have a Union Label. It measures 32" and is 54" in length. $12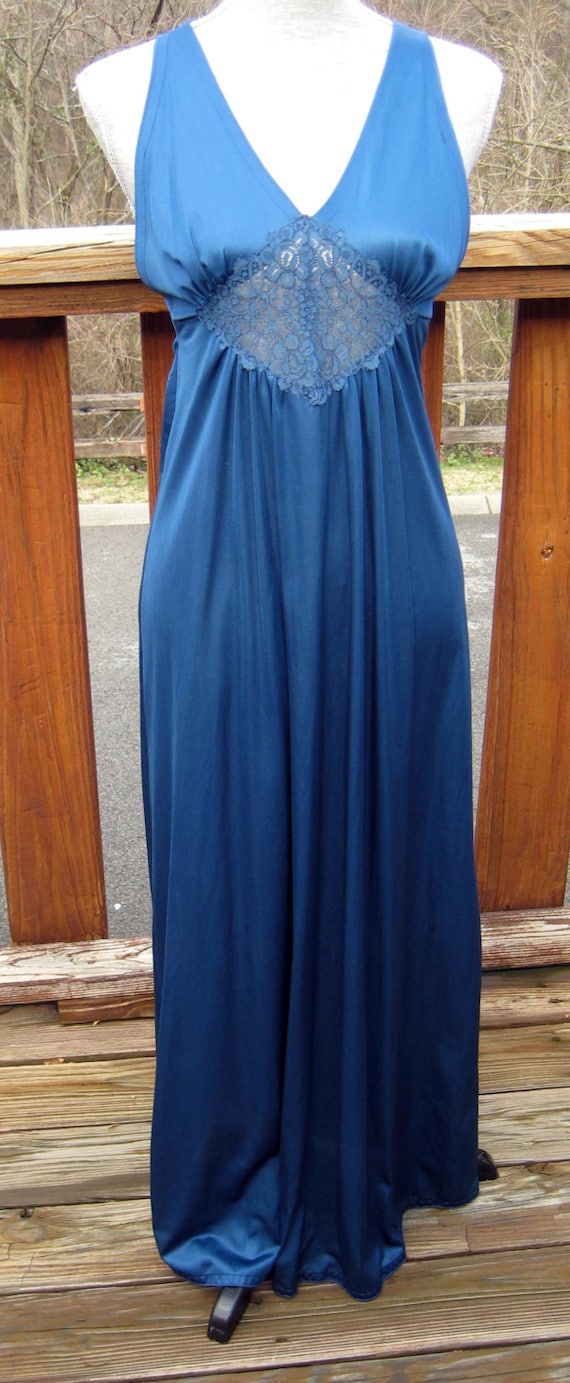 2. SOLD
3. Beautiful vintage rich coral/pink full slip with lace trim and bottom ruffle. This is a beautiful slip! Waist is approximately 32" around. There are 2 small picks to nylon on bottom and lace detached on bottom - see last picture. It also needs a stitch or two at the part where the V meets in the front, but it's so small that it didn't show up in the photos. $15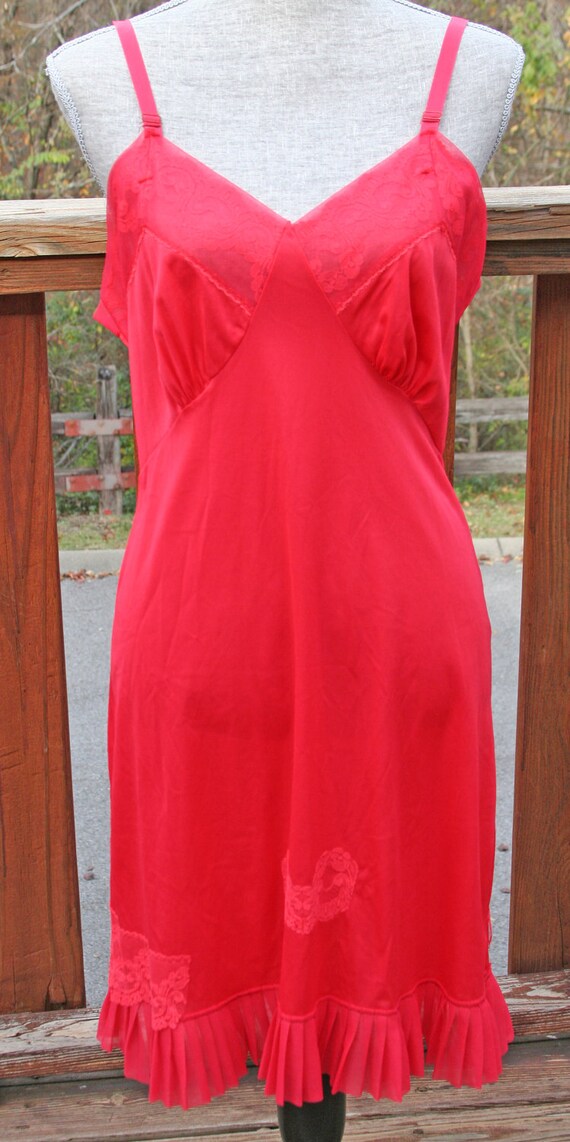 4. Black, Lorraine, vintage nightgown with double straps and a deep front slit. It is size 32 and is 54" in length. $12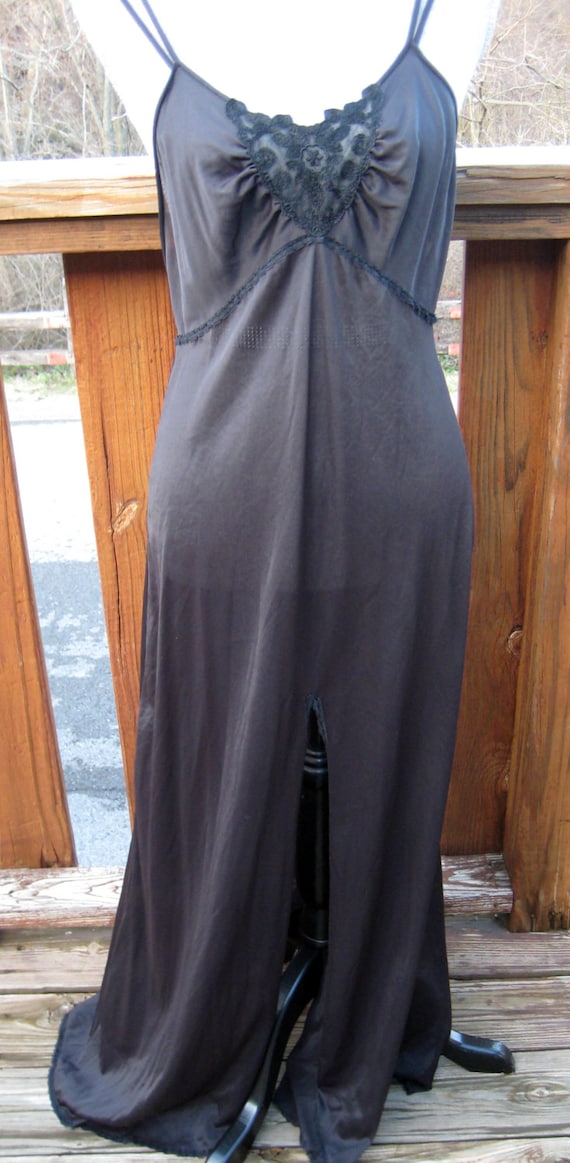 5. This is a simple, yet beautiful full slip by Sears. It is the prettiest color and is 34" around the bust and 32" in length. $12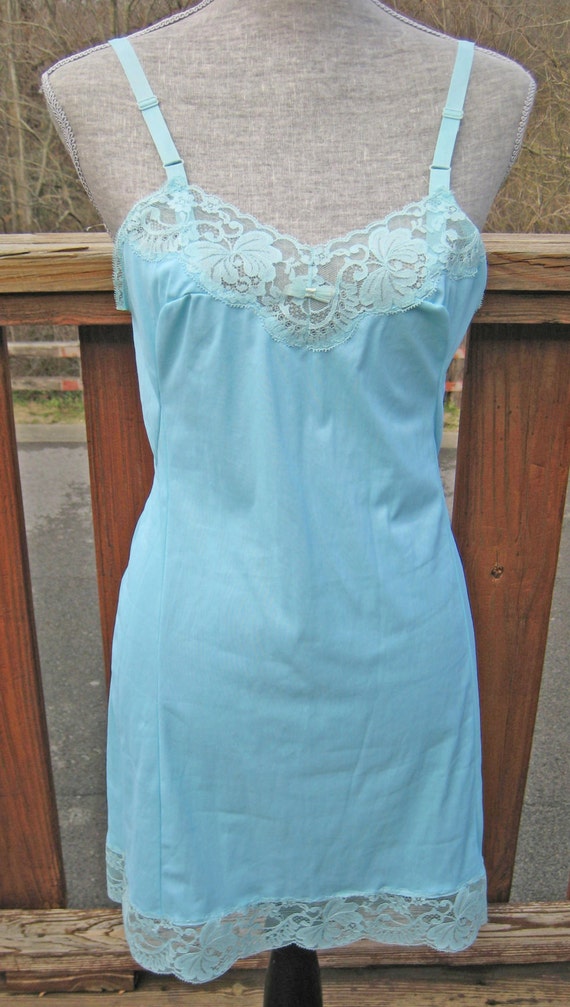 6. This is such a soft nightgown in a beautiful, sunny, lemon yellow. It is by Lorraine and is sized a small. It measures 36 around the bust and is 36" in length. $12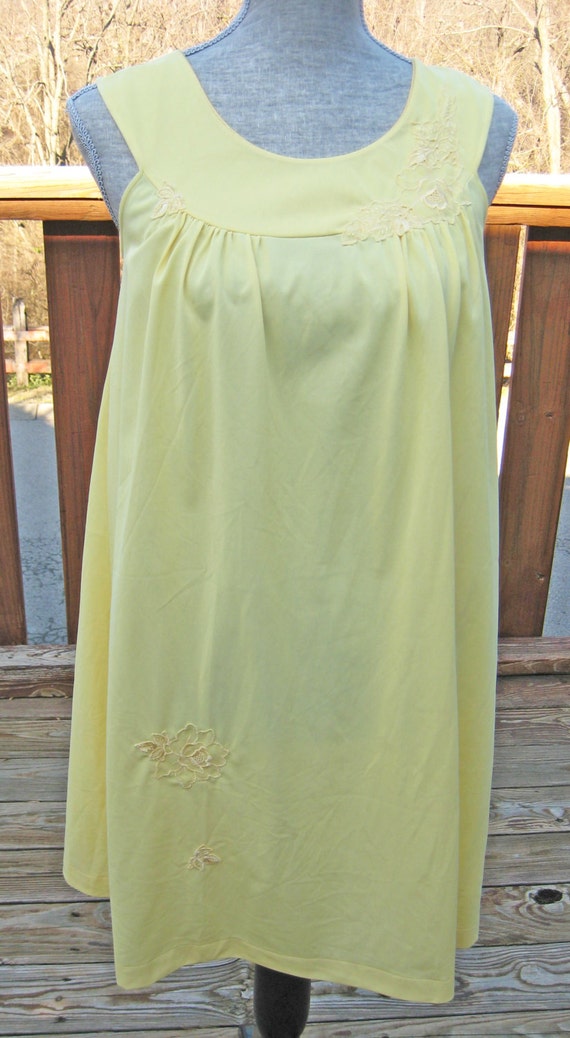 7. This lovely cami is by Vanity Fair and is from the 70's. It has soft lace inlay and is in a desert sand color. It measures 38 and is 24" long. $12
8. SOLD
9. Vanity Fair full, black slip in size 34 and is 41" in length. It is from the 70's or 80's. $10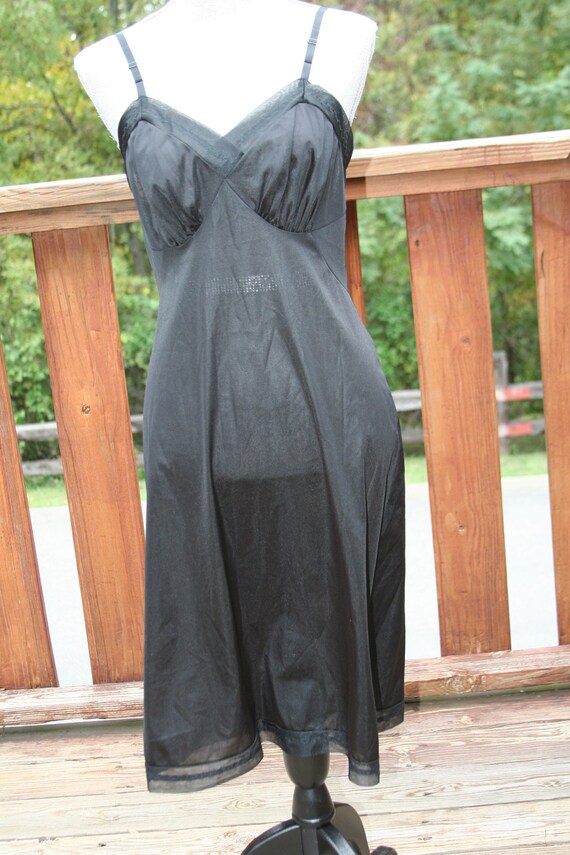 10. Gorgeous, sexy, red, vintage, full slip/night gown by JC Penneys size 34. This would be the perfect lingerie piece to surprise him on Valentines Day. $15