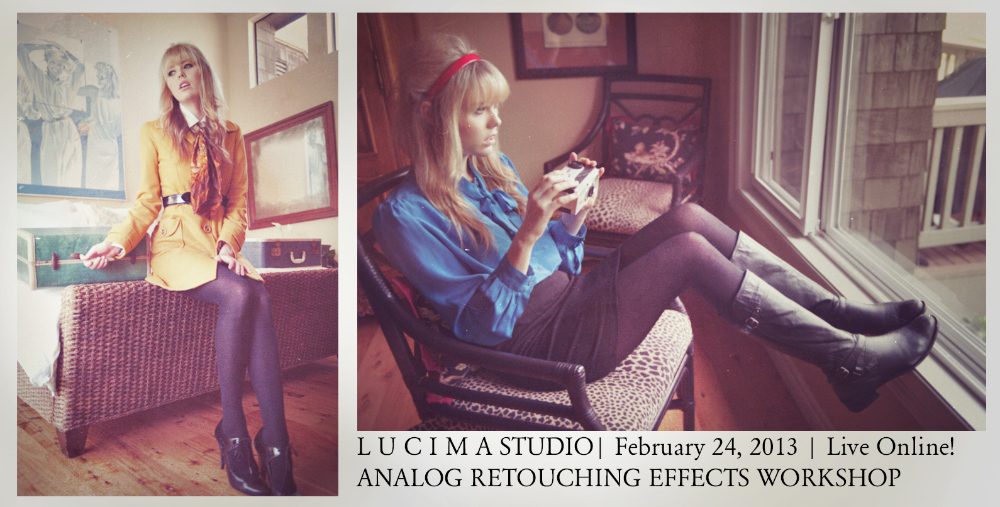 ANALOG RETOUCHING EFFECTS WORKSHOP: Light Leaks, Effects, Grains, Diptychs, Sharpening, Resizing
While my retouching is a 3-step process "Fix", "Balance" and "Enhance", I have by far the most fun with "enhancing" an image. With my analog-styled images I use various "actions" (not Photoshop actions) that achieve the final effect of what you see here.
This workshop answers the following questions:
- How do you achieve that faded out look over to make it look like a printed image?
- How do you create your light leaks?
- How do you decide when to use certain effects?
- How do you use effects for censoring images?
- How do you get those film grains and scratches on your images?
- How do you decide whether to use the image alone or combined with another as a diptych/triptych/etc.?
- How do you sharpen or blur and when do you do that?
- While size/format/color space do you render the images?
This will be a Photoshop and Lightroom intense workshop with lots of discussion, demonstration, and Q/A. I will reveal the images here in their full-layered format and go step-by-step through how the effects were created. Then I will demonstrate live how I put the finishing touches on a new image from scratch. This is a "no-holds-barred" workshop on my light leaks, grains, scratches, and other effects that I use that I don't even have a name for! If you've ever wanted to know how and why my images look the way they do, this is the ticket!
Attendance for this workshop is capped at 10.
Fee:
$349
Cancellation policy:
100% refund if cancellation is 2 weeks or more prior to workshop.
50% refund if cancellation is less than 2 weeks but more than 1 week prior to workshop.
0% refund if cancellation is 1 weeks or less prior to workshop.
Location
Online
Date/Time
9AM-12PM Pacific Standard Time Sunday February 24th, 2013
Click
here
to see my previous workshops!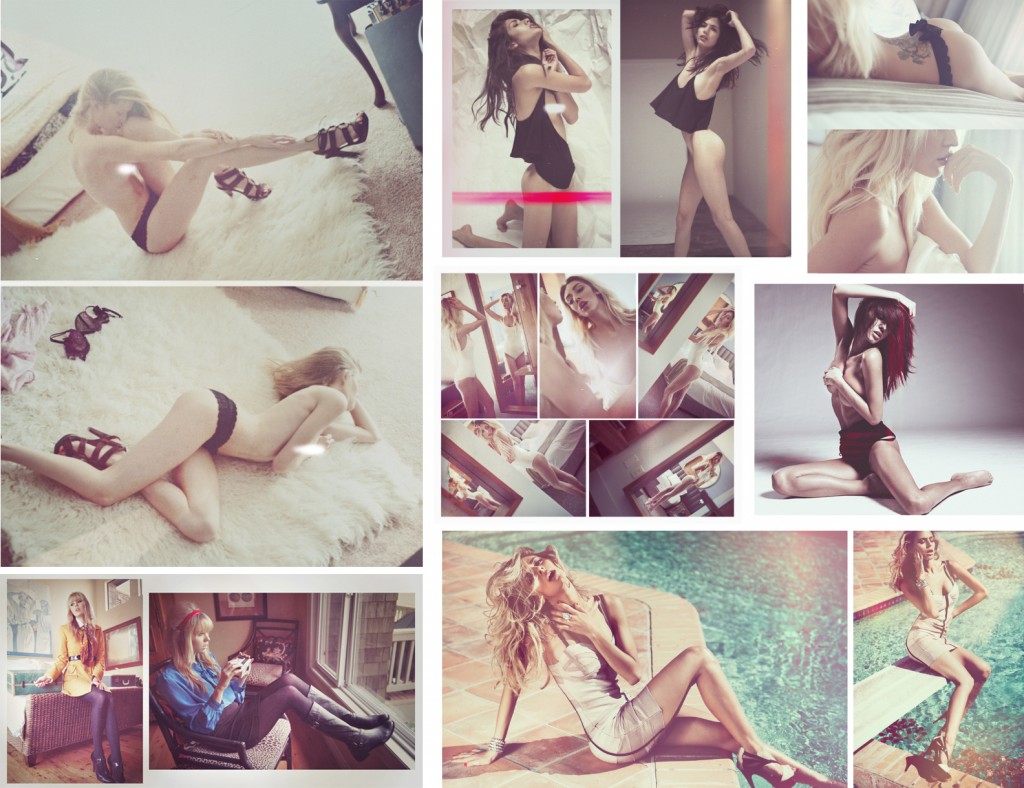 General notes
:
-
Who is L U C I M A
? I'm a fashion-editorial photographer based in Los Angeles (see
www.lucima.com
). I also teach at the New York Film Academy (Universal Studios campus) to 1-year and 2-year MFA photography students.
-Keeping the workshop small for more
one-on-one attention
. I will cap the attendance at 10 allowing for more cohesive discussions.
-
How does the online workshop work
? By registering you are reserving a spot for the live workshop. On the morning of the workshop (90 minutes before the workshop) you will receive a an email link for the online meeting. Just open the link via your web browser and join the meeting. It doesn't matter if you're on a Mac or a PC.
-
What if my Internet is slow
? Well that depends on how you define
slow
. You need at least 384 kbps download speed. I don't know anyone who has Internet slower than 384 kbps. Even my iPhone on a 2G connection can do better than 384 kbps. But if you have connection problems during the workshop I'll be happy to provide a full refund. As a participating live you also have access to view the recorded session at any time!
-
What about the rebroadcast?
The payment for the workshop lets you register an account that can access the recorded version of the live workshop from lucima.com indefinitely. So you can watch it as often as you want and as many times as you want (as long as you don't share the video)! You will also have all the controls that Vimeo provides; play, pause, fast forward, rewind, HD 1080, etc.
-
If you can't attend live
but want to prepay for the rebroadcast for this workshop, please use the payment link above and note that you are registering for the rebroadcast.
-
If you would like to schedule an individual session
please see
the list of private fashion photography workshop offerings here
.
-Check out the rebroadcast of the
Working with Modeling Agencies Workshop
from January 2013!
-Check out the rebroadcast of the
Image Selection & Retouching Workshop
from December 2012!