Shipping costs included
within the US.
PayPal transactions only please.
Feel free to PM me with any questions or to make immediate purchase.
#1 SOLD
#2 SOLD
#3 Floral Pattern Teddy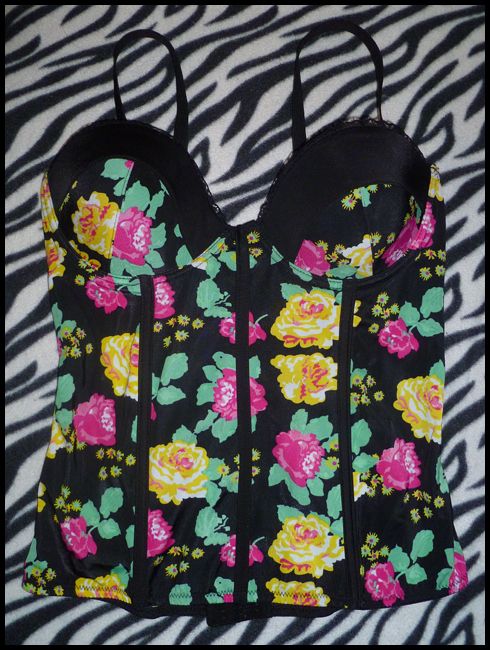 Barely worn. Size 34B.
$10
#4 SOLD
#5 Red Pinstripe Teddy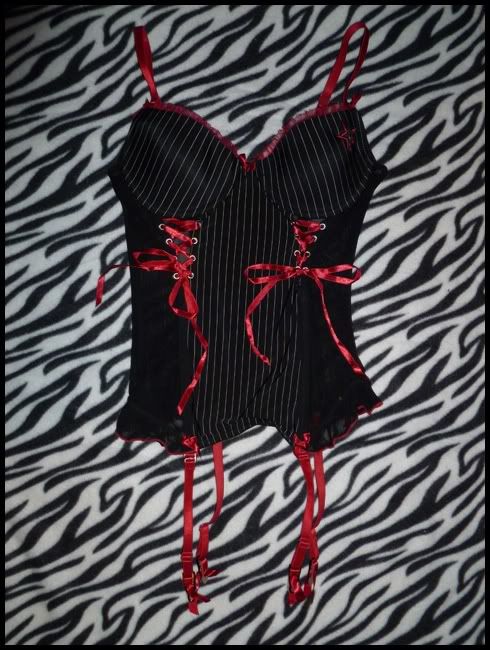 Worn once. Mesh on side panels are see-through. Size 32B.
$10
#6 Diamond Sparkle/Pinstripe Teddy
Worn once. Small faux diamond clasp between cups. Size 32B.
$15
#7 Victoria's Secret Babydoll Slip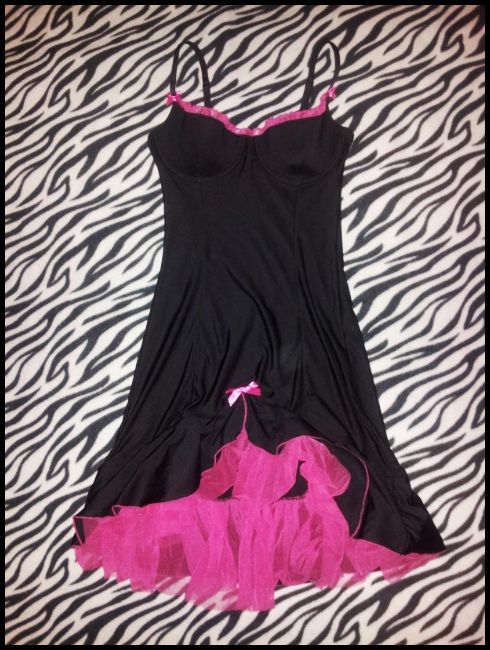 Brand new with tags ($48). 34B.
$20
#8 Cincher/Shaper with Bottom
Satin black with floral/lace print. Plastic boning. Size small.
$20
#9 HoJB Lace Swimsuit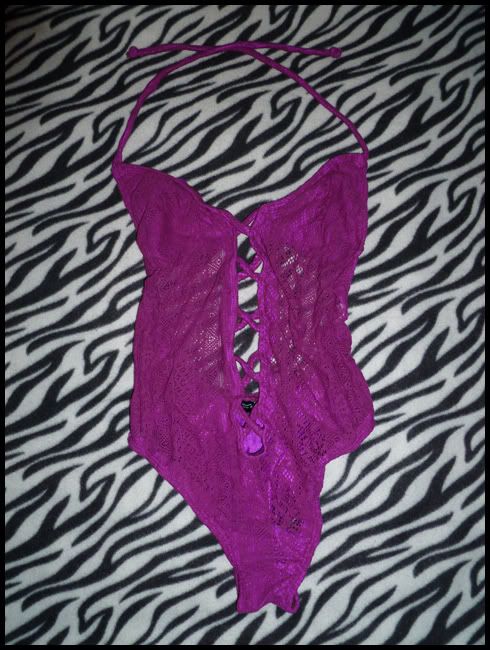 Worn once. Size extra small.
$50
#10 Black Patent Heels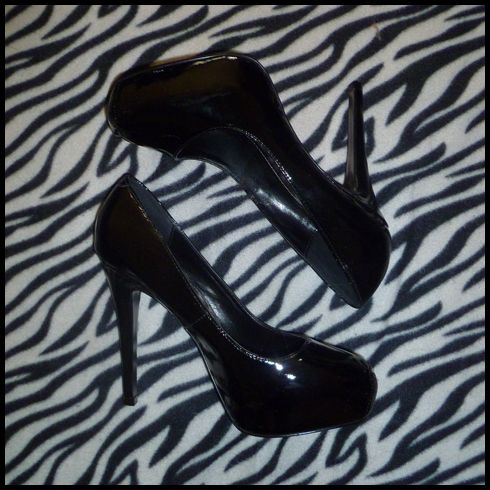 Worn once. Steve Madden. Size 8.
$30
I'll be adding more as items are sold. Let's keep it rotating!