I am accepting payment through paypal or money order and not interested in trades.
Shipping is an extra $3 for clothing and an extra $6 for footwear as they weigh more. shipping within the U.S. only.
Please message me if you would like to buy an item. Shipping is free if you buy 2 or more items!!
Latex for sale:
http://www.modelmayhem.com/po.php?thread_id=879833
Also selling lingerie and heels:
http://www.modelmayhem.com/po.php?thread_id=878252
1.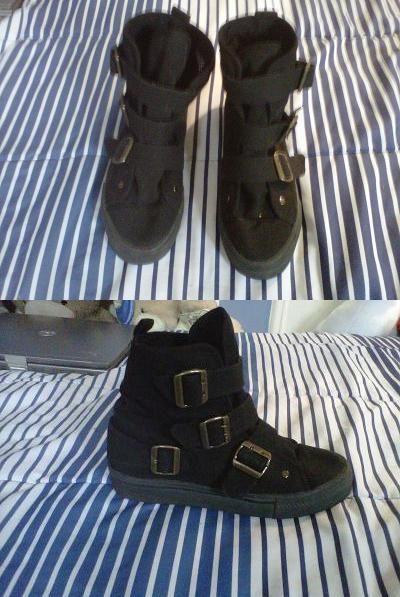 converse style (NOT converse brand though) black high top sneakers w/ 3 buckles size 7 $20
never been worn These sneakers are awesome but too small for me
2.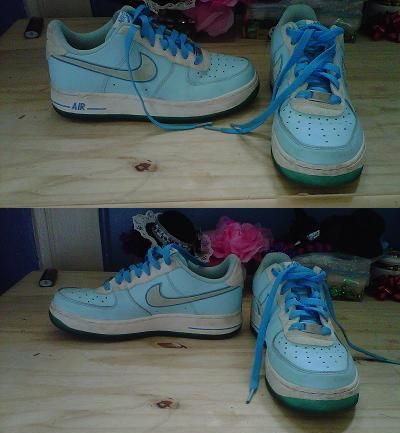 Blue Nike sneakers womens size 5.5 $20
3.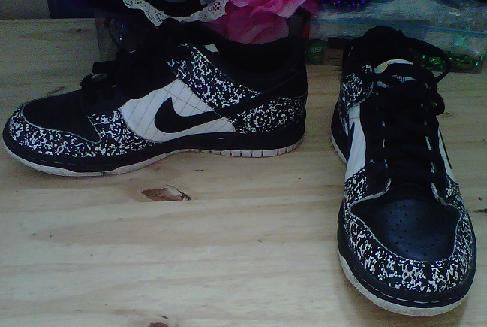 black and white notebook pattern Nike sneakers womens size 5 $20
4.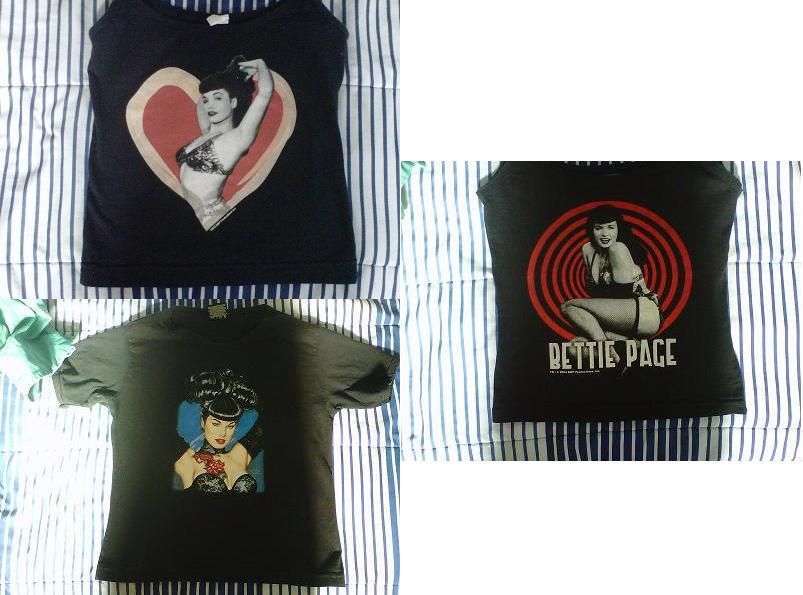 Bettie Page shirt lot $15 all a sz S
5.
hot pink flats sz 8 $10
6.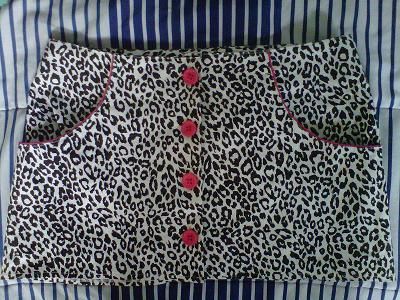 H&M leopard print and hot pink skirt sz 6 $10
the buttons are not just for decoration
7.

Criminal Damage blue zebra print jeans sz 30 $15
2nd pic shows true color
8.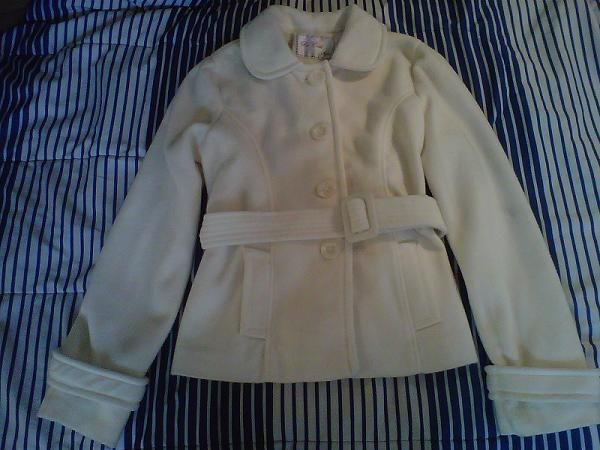 White polyester coat never been worn in good condition $20
says its a size L but is more like an M
9.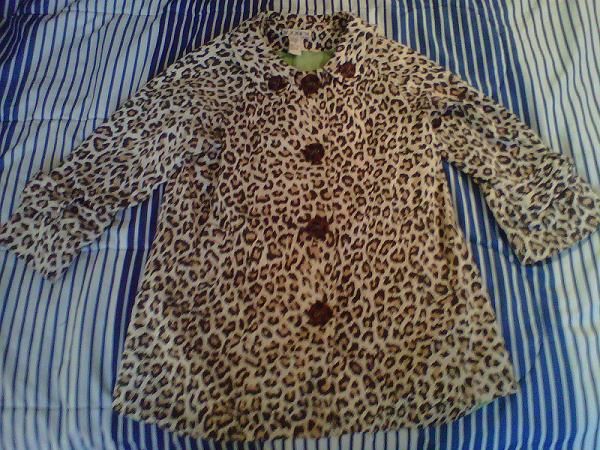 Forever 21 leopard print coat size S/M $15
never been worn, great condition
10.

Fioni champagne heels size 8 $15
worn for a short period of time just once
good condition
They're very comfortable heels, but I don't have any use for them.