Selling Leopard (black and white) boots. Very sexy and elegant.
Worn a couple times but look just like new, no scratches or anything like that!
Warning: they will fit someone with thin legs and calves! I have thin legs so I always had problems finding boots in LA that would fit, so I got those in Russia.
The white part on the boots feels and looks like leather (but not) and black spots feel like a velvet fabric to the touch.
Size 7
Price $50 including shipping in US. $55 outside of US.
Paypal.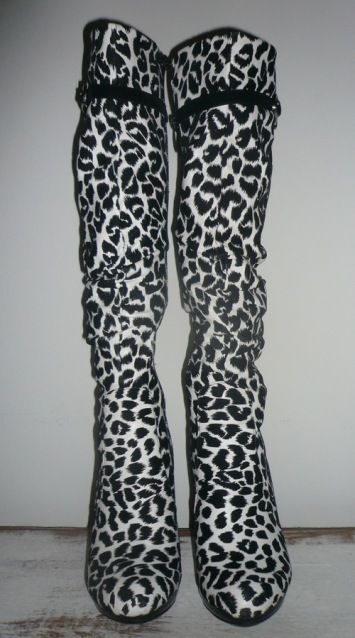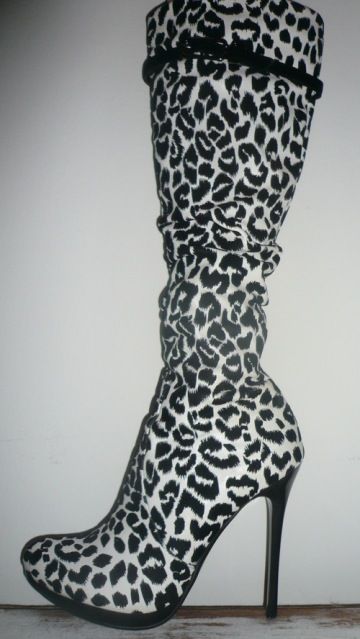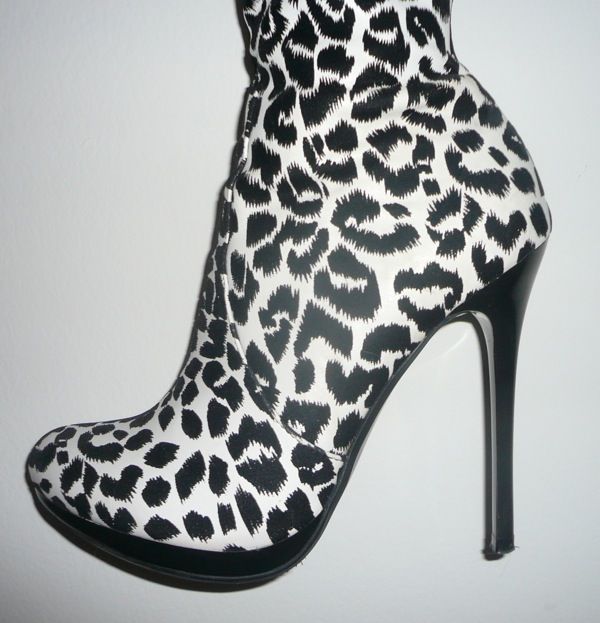 Metallic Detail close up: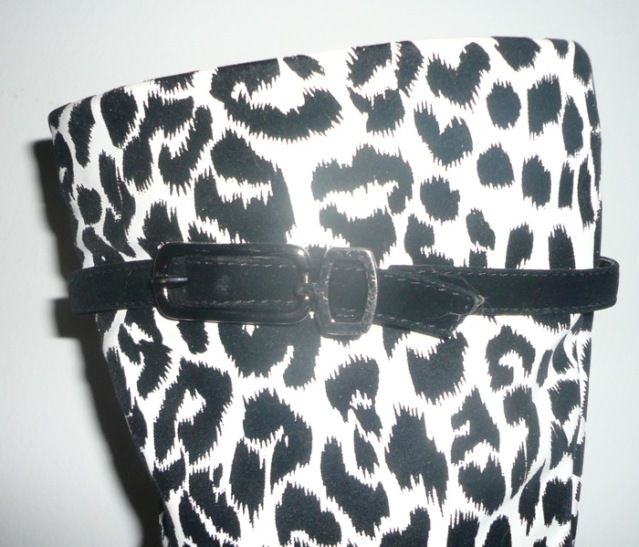 Inside (they have warm but very thin fabric):