Thanks peeps...
I know it's out-of-focus. I posted for your critique to gauge just how much it is. I love the background on this shot and so wish I had gotten more light in his eyes and a sharper focus.
I just bought a new Canon 18-135mm... I don't think it's the lens that's the problem. It's me.
I gave my friend 28 photos to choose from... this wasn't the shot he chose for the cover. It wasn't what I thought was the best overall shot, either. I just effing love that background. DAMMIT!
The following is the photo his agent chose...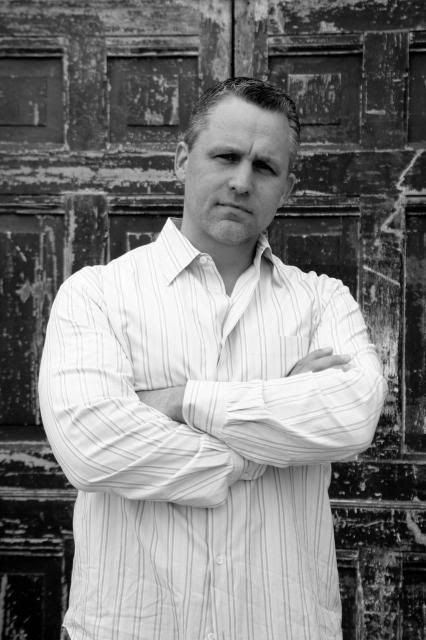 This was the photo I had wished he'd chosen...