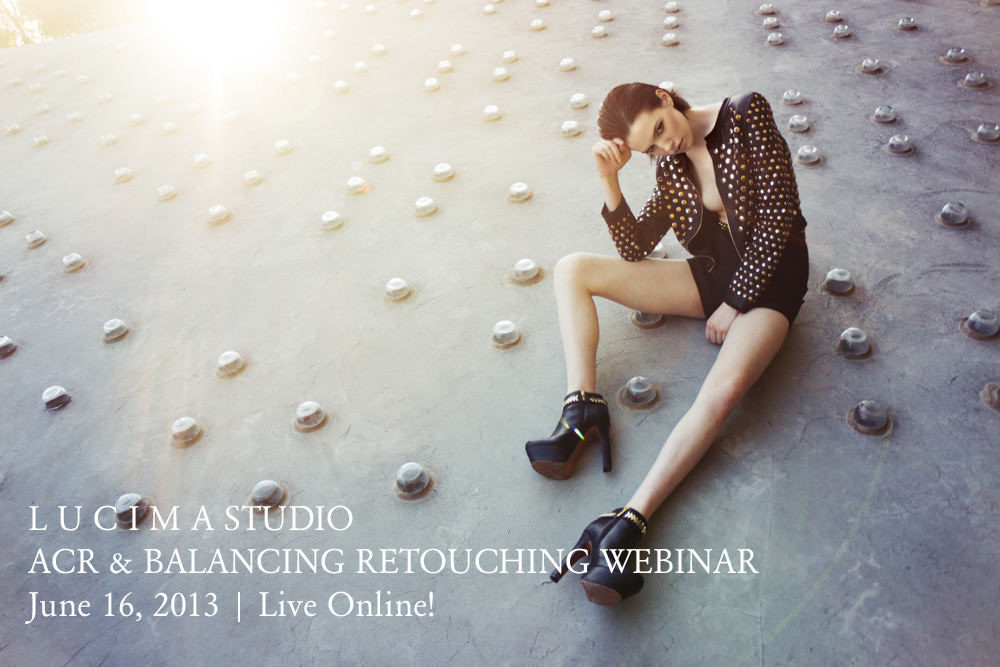 ADOBE CAMERA RAW ADJUSTMENTS & BALANCING RETOUCHING WEBINAR
"Straight out of the camera, I've got this ordinary digital capture without enough tonal contrast in my model, flat and dull colors, and overall no "wow" factor. The image just doesn't pop. I can't post it as is, it needs to be post-processed..."
If I had a nickel for every time I'd said or read something like that.
In this webinar, I show you how systematically "balance" images to create stronger, more professional-looking fashion images. The purpose of "balancing" is to get the image to look the way it
should have been captured
... if your camera could read your mind.
The workflow will start with RAW adjustments after import and how these affect your final product. Most people inadvertently add "contrast" (I don't mean just the contrast slider) at this stage when they need to be balancing the histogram and redistributing the data points across the histogram.
In Photoshop we then examine various balancing tools to then extract the most that each image has to offer. This often means balancing color tones, fixing exposure issues, and applying specific tonal contrast to get overall image to "pop".
While slightly outside of "Balancing" (but not falling within the stylistic effects of Analog Retouching) we will look at color grading and how to create the color tones consistent within my non B&W images.
We'll look through several of my full Photoshop layered files both in color and B&W to understand the process and the individual techniques.
I'm taking suggestions for which images we should examine in all their full-layered glory. Feel free to email me or just comment on
this post
!
This is a post-processing webinar. You will need Lightroom (preferably Lr4) and Photoshop (CS2 and up) to follow along. We will be spending most of the webinar deep in Lightroom and Photoshop.
Attendance for this workshop is capped at 10.
Fee:
$299
Cancellation policy:
100% refund if cancellation is 2 weeks or more prior to workshop.
50% refund if cancellation is less than 2 weeks but more than 1 week prior to workshop.
0% refund if cancellation is 1 weeks or less prior to workshop.
Location
Online
Date/Time
9AM-12PM Pacific Standard Time Sunday June 16th, 2013
Click
here
to see my previous workshops!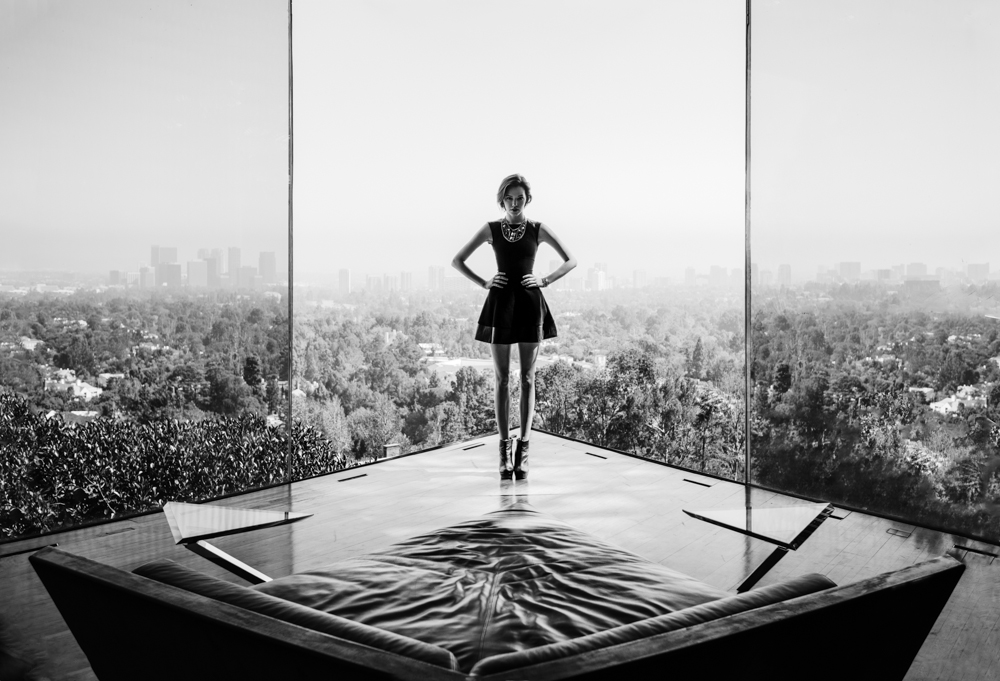 Skyscape
. Shot at the Lautner-Goldstein house.
General notes:
-
Who is L U C I M A?
I'm a fashion-editorial photographer based in Los Angeles (see
www.lucima.com
). I also teach at the New York Film Academy (Universal Studios campus) to 1-year and 2-year MFA photography students.
-
Keeping the workshop small
for more one-on-one attention. I will cap the attendance at 10 allowing for more cohesive discussions.
-
How does the online workshop work?
By registering you are reserving a spot for the live workshop. A week before the workshop you will receive a an email link for the online meeting. Just open the link via your web browser and join the meeting. It doesn't matter if you're on a Mac or a PC.
-
What if my Internet is slow?
Well that depends on how you define slow. You need at least 384 kbps download speed. I don't know anyone who has Internet slower than 384 kbps. Even my iPhone on a 2G connection can do better than 384 kbps. But if you have connection problems during the workshop I'll be happy to provide a full refund. As a participating live you also have access to view the recorded session at any time!
-
What about the rebroadcast?
The payment for the workshop lets you register an account that can access the recorded version of the live workshop from lucima.com indefinitely. So you can watch it as often as you want and as many times as you want (as long as you don't share the video)! You will also have all the controls that Vimeo provides; play, pause, fast forward, rewind, HD 1080, etc.
-
If you can't attend live
but want to prepay for the rebroadcast for this workshop, please use the payment link above and note that you are registering for the rebroadcast.
-If you would like to schedule a
one-on-one workshop
please see
the list of private fashion photography workshop offerings here
.
-What is the
overview of the L U C I M A Retouching Workflow
?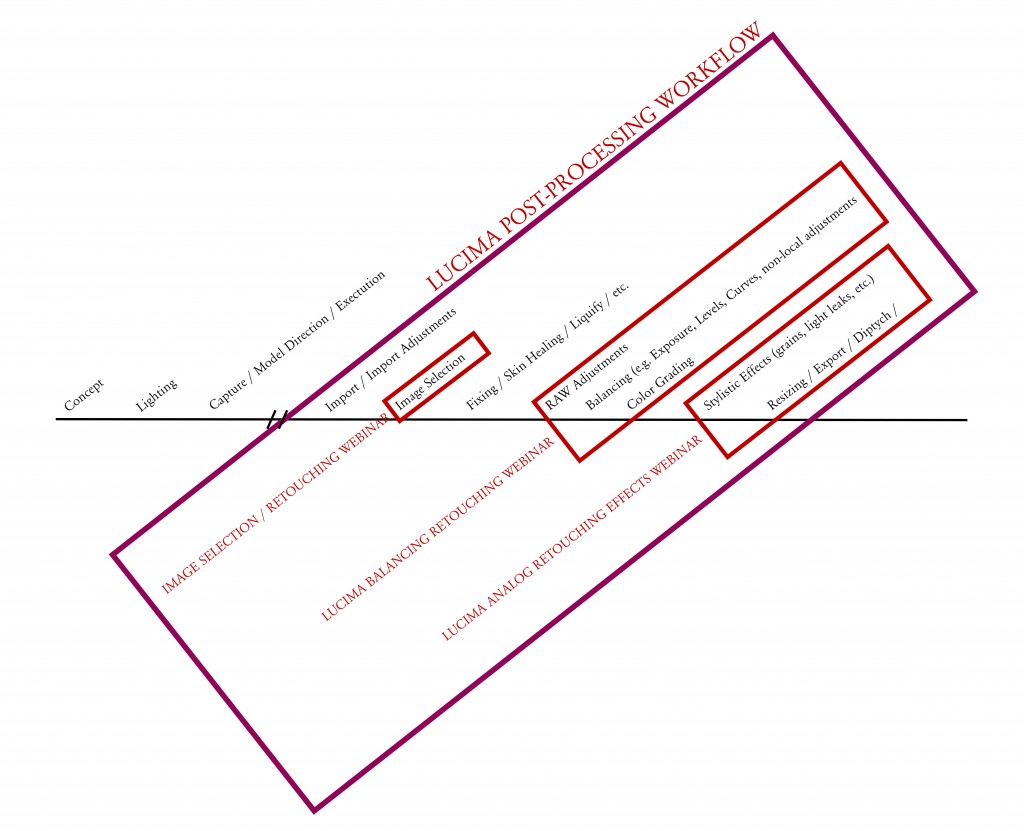 -Check out the rebroadcast of the
Working with Modeling Agencies Workshop
from January 2013!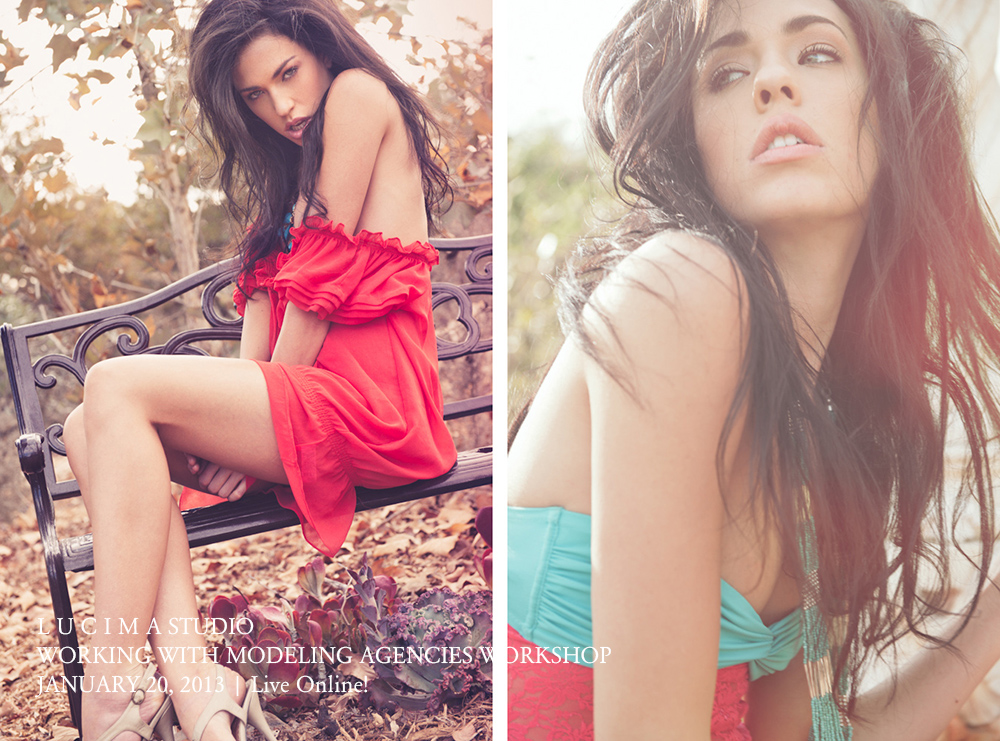 -Check out the rebroadcast of the
Image Selection & Retouching Workshop
from December 2012!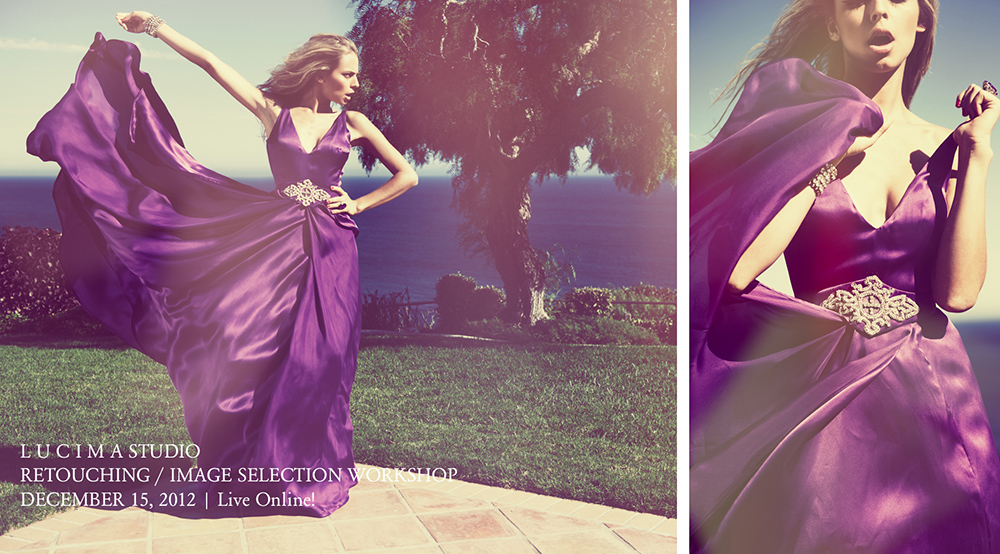 Check out the rebroadcast of the
Analog Retouching Effects Workshop
from February 2013!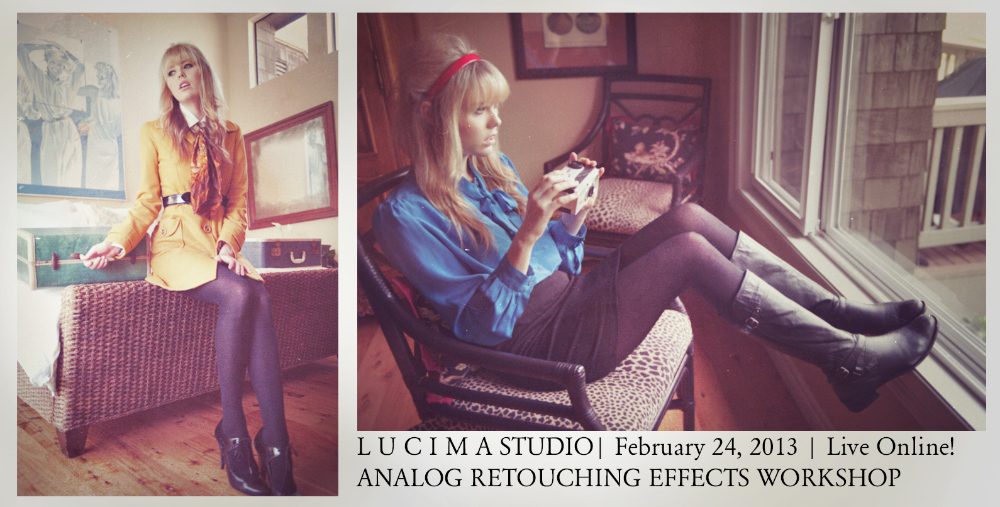 Check out the rebroadcast of the
Managing Location Lighting Workshop
from April 2013!