Have these files laying around from a shoot that was supposed to have a pin up feel. The location didn't quite work, and my lighting gear was acting up that day, so they were less than ideal and never used. I figure I'd offer them up here if any retouchers out there were interested in working with them.
General Rules:
-- PLEASE SHARE YOUR PHOTOS (preferably here in this post or pm me)
- NO WATERMARK OR SIGNATURE please
- Portfolio use permitted
- Please respect the model
- No commercial use
- If you want to use the images out of MM please message me first.
Otherwise, I think pretty much anything else goes.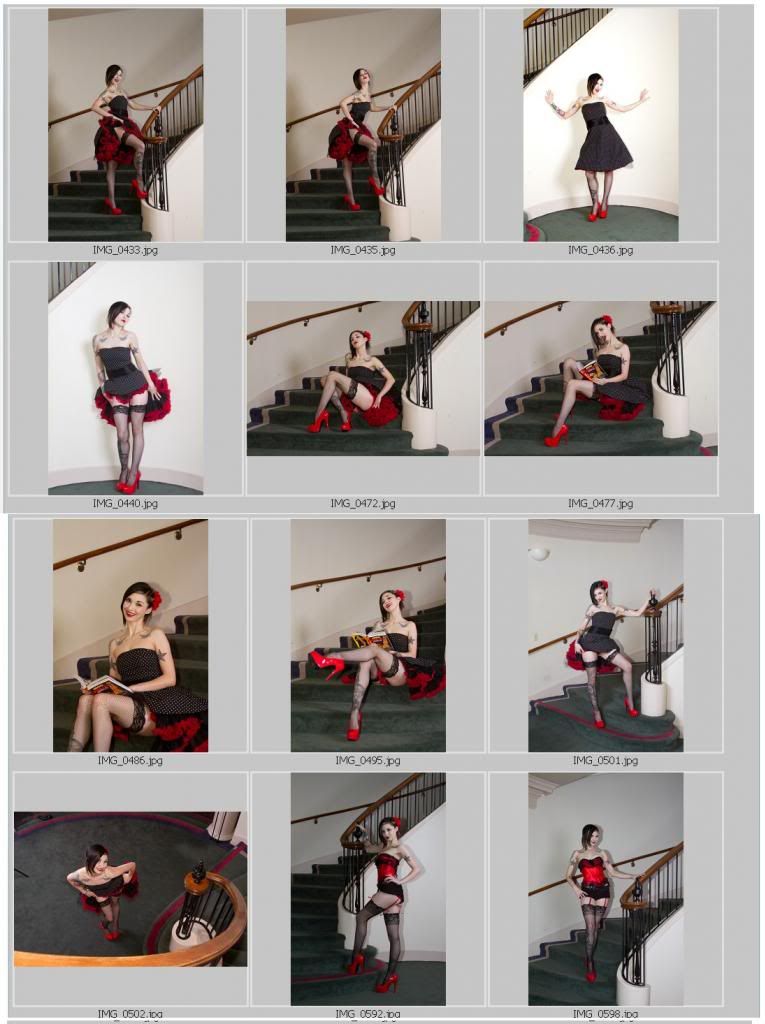 Here is a link to the jpeg files for viewing at a larger size in Dropbox.
https://www.dropbox.com/sh/m3d8u5kkmato48q/YmWuQWyfaP
Let me know if you're interested in doing some retouch on any of them, and I can send you the Dropbox link to the Raw files for editing.