Details
Last Activity:
Apr 11, 2010
Compensation:
Depends on Assignment
See Less
Friends (500)
About Me

********************************************************************************************
**************************
I am a Jack of All Trades: SINGER, MODEL, Hair Stylist, Makeup Artist, ..I have done it all!
*********************
http://www.myspace.com/tmrproductions4violet
----for my recorded songs!!!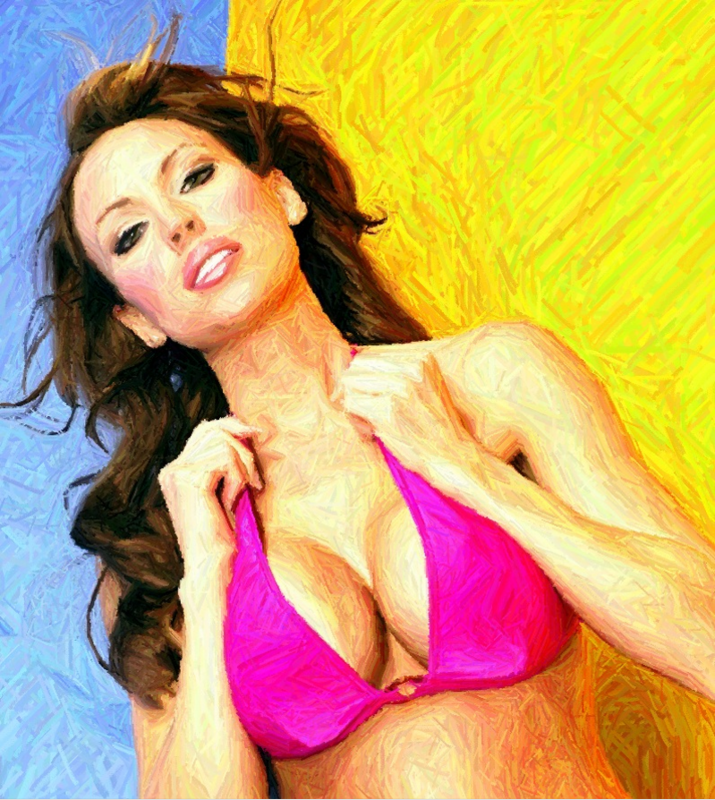 *********************
I am looking to further my modeling career in all directions~ So I dont turn down TFP~ I am looking to totally re do my portfolio!*************
---------------------------------------------------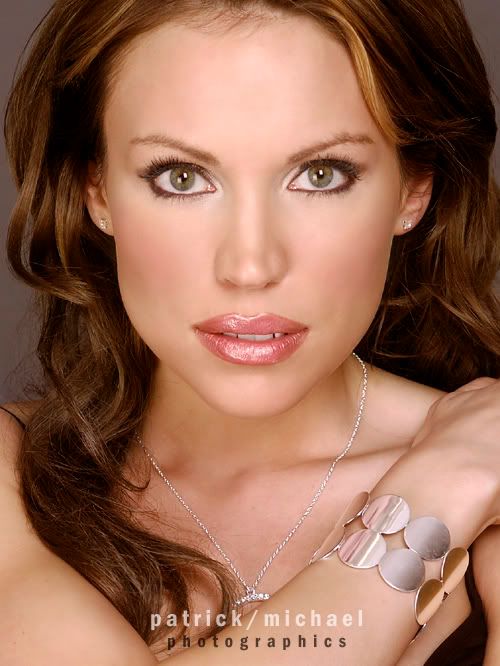 Interview of me: Miss September 2007 Violet Danielle Santo
Country Music Singer and Bikini Model
By Staff | September 1st, 2007
Miss September is Violet Danielle Santo, a country music superstar hopeful! She's also a bikini model! Go figure! (Pun intended!). Find out where she's lived, the sketchiness of the modeling industry, and how far she plans to make it! enjoy!
BrianX Magazine: Where were you raised?
Violet Danielle Santo: I am from a small town in Northern Idaho, called Priest River-population under 10,000. Yee Haw, I know! I moved around quite a bit while growing up, all over Idaho & in 7th grade to Virginia for 3 years. Back to Idaho for my high school years and a year of college, then moved to Seattle to go to Cosmetology school for 2 years. Moved back to Idaho, but southern Idaho-Boise. Lived there for 4 years, bought a house, had a baby and decided I wanted a totally different life. Then decided to move to Nashville, TN to pursue my dream of singing and the entertainment industry!!! Been here for 6 months and love it! [Editor's note: WOW! Now, that's an answer! LOL!]
Describe your youth. Any singing back then?
My Youth, I pretty much was a artistic child. Always singing, dancing, participated in a lot of theatre and school plays. I was very active, and my mind was always on other things besides schoolwork!! I grew up skiing the whole winter, twice a week-my school ran the program, rollerblading/ice skating/rollerskating, dance classes (every kind) & was always in school choirs! Since we lived in Idaho & my mom was big on education and not chasing crazy dreams, it was never pushed like a stage mom would:)
How did you get into modeling?
I have been told since forever (as long as I can remember) that I need to get into modeling. I had been to countless agencies and they all had the same thing to say: You're not tall enough, and we need $$ to get you started with classes. Everywhere I read said not to spend any money, so I refused! It wasn't until a photographer in my senior year wanted to do my portraits for free, and I would be his model. It took off from there!
What is it about modeling that excites you?
It's like being an actress without talking. You're playing a roll. It's exciting to dress up and pretend to be so sexy, because I am really not that sexy:) ha ha.
Tell us about your cheerleader days.
Oh, some of the best times of my life! I miss it so much. Since I grew up dancing, cheerleading was the next step! I cheerleaded for 6 years, went to London for UCA, and was captain of my squad. I want to try out for the Tennessee Titans squad next year!
How did you get into singing?
I swear I came out of the womb singing! My dad is a musician & I guess I got the talent from him! I tried out for American Idol last season and didnt make it..I knew I had to make a big move to Nashville to pursue music more vigorously!
What are your goals in the world of singing?
I want to sing in front of thousands, I want the world to know my songs & have my own CD.
What type of music do you prefer to sing?
I love to sing country & pop. I love ALL music. I mean, everything. From Led Zeplin to Carrie Underwood to Jewel. It all depends on my mood.
What has been your best experience?
Best experience has been, being signed with my producer, Todd Rubenstein. I moved here, within 3 weeks found him, and now I have 4 songs recorded & they are my songs!!
Worst experience?
All the B.S that the modeling agencies tell you.
Were you ever a big partier?
Yes, I used to be a very big partier. In high school and my freshman year of college. After that, not so much. But I love to get my dancin' shoes on once a week and paint the town:)
What do you do in your downtime?
I love to rollerblade, be with my family, Cook/Bake, laying out and swimming, go dancing, and pamper myself…haha:)
Has anyone ever run up to you in the street and brought you flowers?
Ha Ha.. .not really. Men don't really approach me, my friends always say that its because they are intimidated. I dont know… but I have had some pretty funny pick up lines.
What's the most common question that people ask you?
Are they real…? LIPS, that is:)
What do you think is your sexiest body part?
My arms:) a lot of people compliment my arms and ask what workout I do. I tell them, have a toddler that weighs 35lbs!!! They are sexy, because they carry my beautiful baby all the time, and are lean & toned
Name anyone, alive or dead, who you would love to meet.
Ok, I am a big Dr. Phil fan..I love his wife too, her book is so great! I would love to sit down & have dinner with them. It would be great to talk to them about their marriage and how they have made it last so long and are still in love!
Where do you see yourself in 5 years?
Hmm…hopefully with 5 years modeling experience & traveling the world, or singing my songs on a big stage somewhere
Verified Credits (0)
Worked with Violet D McComas? Share your experience and become verified!
Add Credits
Credit Notes
AMAX Talent Agency
Patrick/Michael Photographics
Shelby Lewis
Jay Reilly
ZERU Photography
Todd Holden
Mike Cowart
ProMedia Photo
Wilhemina Dan Agency
Q&A Entertainment