Details
Last Activity:
May 14, 2013
Compensation:
Depends on Assignment
Genres:
Art
Editorial
Fashion
Glamour
Lifestyle
Lingerie
Swimwear
See Less
Friends (60)
Lists (7)
Adam Graser's list of killer photos
10 Photos
Best composites!
3 Photos
Models I want to work with.
3 Photos
OMFG These are great!
0 Photos
See Less
About Me
____________Please Read_____
(I really feel silly writing that, but it is amazing the numbers that don't)
Palestine, Texas is centrally located between Dallas, Houston, Waco, and Longview, so it's not too far to shoot with me if you are in these areas.
My interests are fashion, swimwear, lingerie, Gothic, and concept and certain lifestyle shoots.
I don't mind working with new models at all. But I do ask that even the greenest newbie has done some homework and practiced some posing and studied looks and so forth in magazines etc.
I will give you direction, but put forth some effort to bring something to the shoot creative in the facial expressions and posing department.
I love photography as much as you love modeling. As as much as you want to be a recognized model, I want to be published. To do these things, we both must have ports with knock out photos. So, yes, I am serious when it comes to shooting, but we will have a good time while we work!
I travel extensively so scheduling may be tight. If we decide to shoot together, please consider the date seriously. I will.
Both of our time is precious, so we both must be courteous in that respect. I don't like flakes! If something comes up and you can't shoot-have the professional courtesy to call and lay it down straight with me. I can handle that way better than lies or a no show. If something is a concern when we are discussing a shoot- let's address it!
I must have phone confirmation on shoots. If you can't take just a few minutes to discuss the shoot over the phone don't bother contacting me.
TFCD is preferred but can talk about other arrangements. I will retouch only the shots that are flattering for you as a model, and that are technically sound for me. Be patient-it may take a little while to retouch the shots! It all depends on how clear your skin is, and other criteria. I don't just give out CDs with un-retouched shots.
I shoot on location and in my home. I have a pretty nice place and it's clean. I do travel to cities and do multiple shoots in a day or two while I am there.
I am a no bullshit guy with no hidden agendas. I have kids as old as most of you. I am here for the shots! I am not here for picking up women. If you are serious about shooting - good! So am I. I am polite and respectful (probably too much so from what I have been told) and professional.
Your escort is welcome as long as he/she quietly observes. No cameras-that would be pretty rude and I would probably let them know it is! (then everything after that is just awkward!)
We will have fun shooting but it will be productive! Modeling is hard work. At least it is for those who really "model". Being the photographer is no cakewalk either. The gear is expensive, the whole process for setting up a shoot all the way through the retouching is time intensive. It's something I love to do, and I take it serious. The coolest part of the whole process is meeting great people and building new friendships over time. The shooting gets easier and the creativity flows more and more as we learn each other and build trust in a working relationship. That is why I like to shoot with the same model many times.
If you are in my top 12 it means I am planning a shoot with you and it makes it easier for me to find you. If you are not in my top 12, it doesn't mean you're not special to me!
What makes a good model?
One that practices posing and expressions.
One that is on time.
One that brings some creativity and ideas to the shoot.
One that has a good attitude and doesn't mind that it is work.
One that listens to direction
One that wants to be better than her last shoot
(notice I didn't list ages, heights, sizes etc.-It's not necessarily all about that stuff!)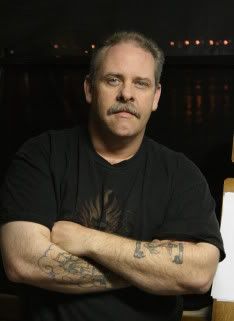 (no, I am not mean as I look! lol)
Verified Credits (0)
Worked with Adam Graser? Share your experience and become verified!
Add Credits
Credit Notes
Worked with these MM'ers and others so far...All are great folks!
#1846082 Sinnoset Bonnie
#1772950 Le Mouton Noir
#176364 Deanna Lindsey
Rebecca Bertot
Rebecca Rutherford
#1190375 Naomi Noelle
#1189673 Lucas the Girl
#1134184 Marianela Boggio
#1162381 Rebbecca Austin
#200386 Jessica Sauer
#356454 Angel Caprice
#882426 Elle Vanegas
#562675 Eleya Maureen
#1024394 Kimberly Brawley
#740176 Jinny Kwan
#830015 Carson Whitley
#839025 Angela T
#442834 Suicidal Bliss
#508510 Rachael Death
#335820 Samatha
#672420 Genivev
#393977 Abra Cadavra
#348794 Dawn The Butcher
#612279 Spade
#370958 Haven
#471573 Lou
#448940 Betty Bordeaux

One Talent Source Models

OTS #24557 Lynn Jordan
OTS 21718 Jacquelyn Stephens
OTS 21661 Danielle Rex
OTS 17306 Ericka green
OTS 4697 Abby Keepman
OTS 22074 Keirsten
OTS 24791 Brittany Binder
OTS 24353 Rainey Beaumier
OTS 24171 Dakota Bond
Dr. Louis Binder aka Captain Jack

Others:
Amanda Suetos
Raven
Lilith
Danielle
Chelsie Bugg



Make Up Artists / Hair Stylist
Shasta
Jerry Rogers
#378794 Dawn the Butcher