Details
Last Activity:
May 06, 2017
Experience:
Very Experienced
Compensation:
Depends on Assignment
See Less
Friends (665)
Lists (11)
DC- Let's Shoot!
7 Photos
Deanna Danger in other ports!
2 Photos
Deanna Danger's list of killer photos
16 Photos
Designers/Stylists Who Rule
26 Photos
Models I want to make magic with
12 Photos
MO- Let's Shoot!
1 Photos
NC- Let's Shoot!
0 Photos
NYC- Let's Shoot!
1 Photos
Photographers I want to make magic with
37 Photos
Toronto- Let's Shoot!
0 Photos
Virginia- Let's Shoot!
11 Photos
See Less
About Me
website
facebook
twitter
Instagram: @deannadanger
Please like my fanpage on facebook, & email me at deannadangerproductions[at]gmail.com!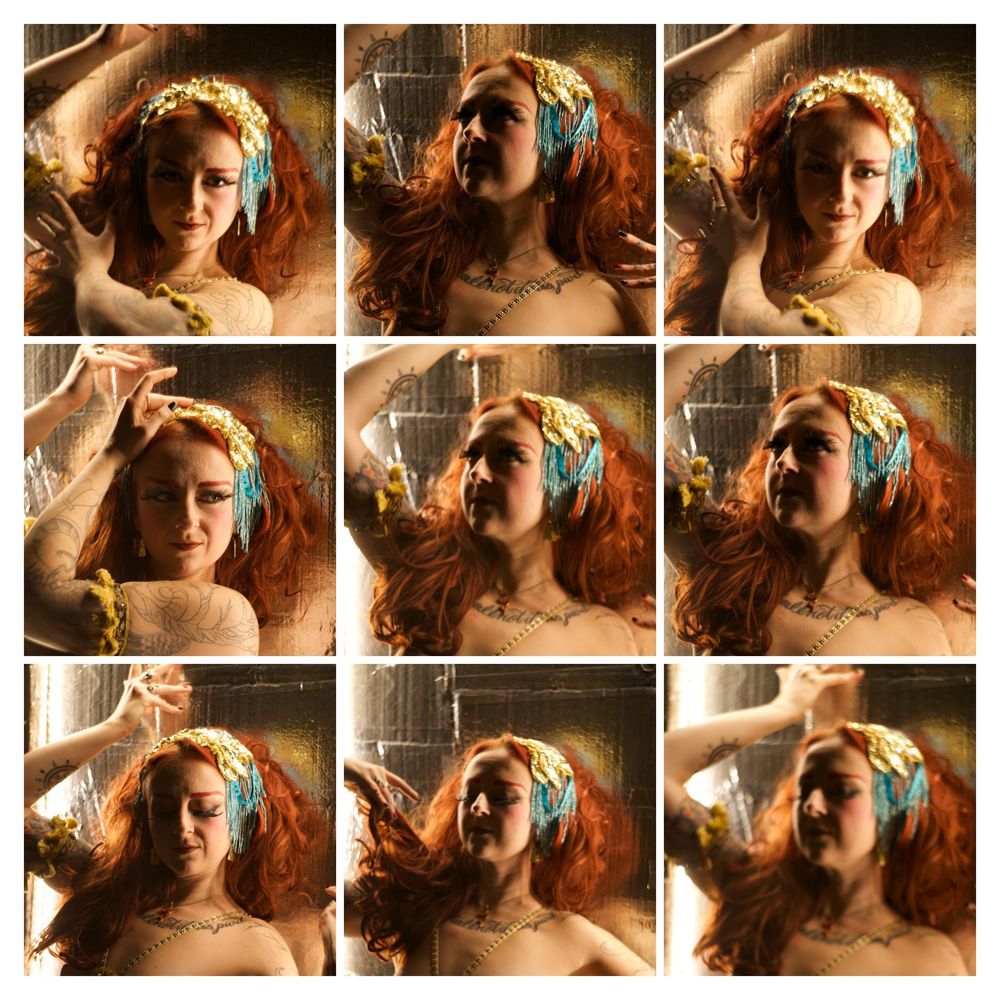 Photo by PalinOptika
I am a national touring, professional burlesque & performance artist/producer/instructor and I'm looking to expand my work in the realms of art nude, glamour, conceptual, fetish & editorial. I am traveling constantly and always looking for new photographers, makeup artists and designers to collaborate with!
TRAVELING:
Visit my calendar at
http://www.deannadanger.com
for dates/locations.
I am Richmond's reigning voted "Best Burlesque Performer," a professional go-go dancer, aerialist, designer and Renaissance woman. I design all my own costumes and accessories, and due to my careers...I have A LOT of them. I am also well versed in many genres and applications of makeup. Do check out my design and makeup pages listed in my top 12!
I pride myself on being versatile and a chameleon. I am timely, friendly, professional, thoroughly prepared and dedicated. I enjoy unique themes, stories, poses, props, and locations...I like to climb on things, get scraped up, dirty and bruised to get a good shot...I am very athletic and flexible...I like weird fantastical up ideas...I like for my photographers to push me artistically (as I push them).
Book me for your music video or stage performance... I have acting chops too.
My availability varies from week to week, but I can always find a time to shoot! Please email me at DeannaDangerProductions[at]gmail.com to discuss shoot ideas.
Verified Credits (1)
Worked with Deanna Danger? Share your experience and become verified!
Add Credits
See Less
See All Verified Credits (1)
Credit Notes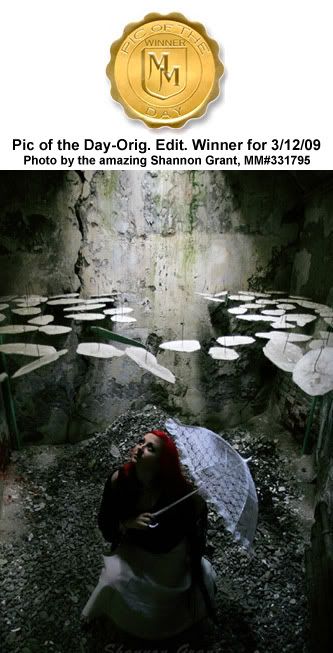 Photographers:
Kencredible (MM#85419)*
Collin J Rae (MM#3508)
Studio-X (MM#500111)*
Brian Burk (MM#152142)
KarenJerzyKPhotography (MM#488970)
Kim Frost (MM#659872)*
Jacob Coppage (2121537)*
Joe Opyt (1505813)
Brandon Thomason (MM#769363)*
DigitalArticulation (MM#381949)
Shannon Grant (MM#331795)
RC Design Studios (MM#1094725)
One Stop Pinup (MM#748877)
David Kennedy (MM#1166263)*
Poison in Plastic (MM#110554)*
Peach Giant (MM#473946)*
Spiderbite Studios (MM#4168)*
JAnthony (MM#821205)
Neil Shoots People (MM#741463)
Wolffoto (MM#546622)
Haylo Grave (MM#1084999)
Sarah Beth Faison (MM#389535)
Gray Line Studios (MM#110313)
Chris Maxwell (MM#143244)
James Groves (MM#801)
Eric Wheeler (MM#389885)
Ty Williams (MM#108126)
Azure Lux (MM#730327)
PK Brazil (MM#209837)
Cassie M (MM#129190)
Fallon Williams (MM#42438)
j6 photo (MM#527377)
Timothy Wood (MM#285210)*
Hardrock (MM#2454)*
Shadowmaker Imagery (MM#1281621)*
Twilight Images (MM#242007)
422 Studio (MM#714242)
Erik Fox
Todd Raviotta*
Ian M. Graham*
Gene Domingo*
Francine the Lucid Dream
Midnight Blues Photography (1743732)*
Sedition Is Sexy
Models:
Porcelain (98893)*
Rachel Dashae (98824)*
Ms Jess Hawk (MM#71064)*
Variable (MM#501239)*
Jendetta (MM#1001480)*
Deepa de Jour (MM#300644)*
Arwen Love (MM#744621)
Jezebel (187114)*
Nori Zay (MM#716145)
Eerie Twilight (MM#1232104)
Alison of Taboo (MM#615886)*
ArkmatX (MM#494198)*
Lovedoll (MM#744621)
Reverend D-Ray(MM#47319)
Make-up & hair:
Vamps & Vixens Make Up Studios (MM#146604)*
Deanna Marie Muah (MM#1145851)
Liv Lethal (MM#660747)
Clothing Designers/Wardrobe Stylists:
Toxic Shock Apparel (MM#385696)*
Dismantled Fashions (MM#221947)
Delicious Corsets
Sibyl Vain Apparel (MM#1089472)
Mixed Up Designs (MM#1084999)
Cupcake Provocateur (
http://www.cupcakeprovocateur.com
)
*Denotes multiple shoots*
Print:
*RVA Magazine- Fall 2011 Cover & feature story/interview, Richmond, VA (
http://rvamag.com/articles/full/12473/rva-no-6-boom-boom-basics
)
*Richmond Magazine- December 2010 issue- burlesque instructor interview, Richmond, Va (
http://www.richmondmagazine.com
)
*RVAMag "Halloweek" 2009 Poster (
http://www.rvamag.com
)
*"Epic Birthday" Art Show- Solo Exhibition- Kencredible- Philadelphia, PA (
http://www.kencredible.com
)
Video:
*Burlesque & aerial performance videos:
www.vimeo.com/deannadanger
*"The Project"/Spiderbite Studios(MM#4168)/2007/ "48 Hour Film Project" Entry/Co-star, & co-writer (
http://www.youtube.com/spiderbitestudios
)
*"The Reckoning"/Spiderbite Studios(MM#4168)/2006/Music Video for Skinflick/Co-star (
http://www.youtube.com/spiderbitestudios
)
Runway:
*Taboo Rock & Roll Fashion Show 3, Richmond, VA- 12/12/09
*Reflections Benefit Fashion Show, Philadelphia, PA- 9/19/09
*Taboo Rock & Roll Fashion Show 2, Richmond, VA- 5/2/09(
http://www.myspace.com/taboolicious
)
*Toxic Shock Apparel Benefit Fashion Show for Cellar Door Ent., Richmond, VA- 3/22/09 (
http://www.modelmayhem.com/toxicshock
)
*Taboo Rock & Roll Fashion Show, Richmond, VA- 10/4/08 (
http://www.myspace.com/taboolicious
)
*Deadly Desserts Burlesque & Fashion Show, Richmond, VA, 2013