Details
Last Activity:
Mar 18, 2014
Experience:
Very Experienced
Compensation:
Depends on Assignment
See Less
Friends (45)
About Me
Thanks for checking out my profile and some of my work. I'm on Model Mayhem to promote my work and to seek out other professionals in the industry. Photographers, Stylists, and Artists who would like to create images that stand out from the rest. I do shoots for compensation however, I am open to suggestions for negotiation. If you have any ideas or would like to create concepts for projects that we could collaborate on contact me. Thanks for stopping by and please leave a note saying hello- look forward to meeting you.

Orignally from Idaho and have been living in Laguna beach since 1994 and NOW also residing in LA. Degree in Sports Science and have been working in the Health and Fitness Industry since 1988. I do personal training, massage therapy, wellness consulting and holistic healing.

I also enjoy acting, modeling, singing, and voice over work

Goals:

Continue to develop all of my gifts and talents beyond my full potential.
Verified Credits (0)
Worked with GREGORY REX? Share your experience and become verified!
Add Credits
Credit Notes
Photographers: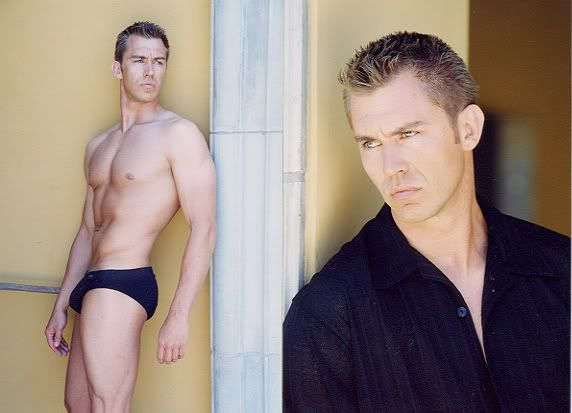 Jason Ellis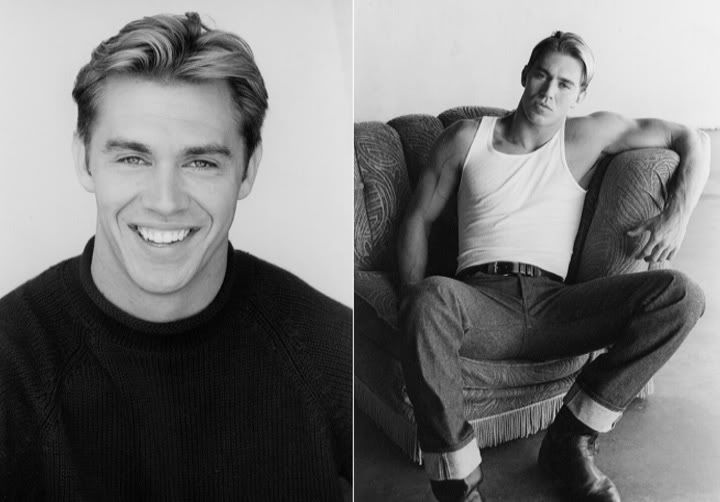 Jon Scott / Leslie Whitlock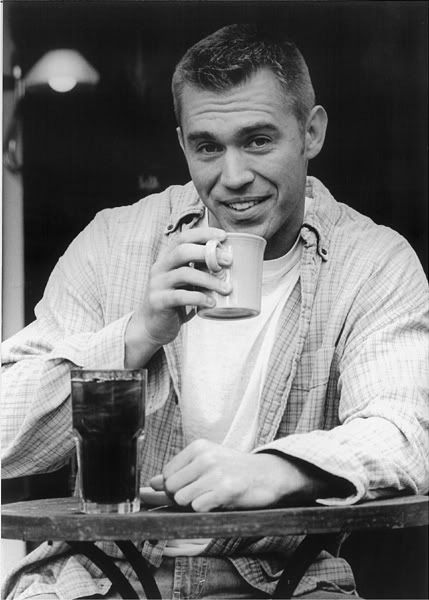 Joe Mazdon
Henrik Knudsen
James Lloyd
Ed Olsen
Kevin Shultz
Acting Resume:
GREGORY REX
Stats:
Height: 6'3
Weight: 205 lbs.
Hair: Drk Bld / Brown
Eyes: Blue
Waste: 34
Jacket: 42 Long
Shoe: 10 1/2
Theater:
Gallimaufry Performing Arts in Laguna Beach
-Cabaret "Max" Dir. Jonelle Allen < In production July 17th
-Sordid Lives "Ty" Dir. Steve Josephson < Edinburgh Fringe Fest.(C venues) Scotland
-Carousel "Jigger" Dir. Karren Rymar < Laguna Beach- Main Beach Showcase
-A Day In the Life "George" Dir. Steve Josephson < O.C. Play Writes Alliance
-Duets "Charmer" Dir. Pat Warren < Laguna Woods Playhouse Theater 3
-March of the Falsettos "Wizzer" Dir. Steve Josephson < Forum Theater
-The Philadelphia Story "George Kittredge" Dir. Steve Josephson < Form Theater
DramaWest in L.A.
-The Green Grocer "George" Dir. Vic Cabrera < LA Showcase
On Stage Theater Company
-Beauty and the Beast "Gaston/Henri" Dir. Karren Schultz < McCallum Theater
La Habra Depot Theater Playhouse
-Annie "Officer Ward / Morgan Thoughau /Bert Healy" Dir. Steve Reifenstein
No Square Theater
-Into the Woods "Rapunzel's Prince" Dir. Marguerite MacIntyre < Artisits Theater
Saddle Back College
-Crazy for You "Lank Hawkins" Dir. Ole Kittleson < McKinney Theatre
Voice overs:
-McCallum Theater: Intro to the theater, Narrator for Beauty and the Beast opening
-Americaquest: In House Training- Two Voices
Education:
Bachelor of Science in Sports Science from the University of Idaho
Training:
-Acting:
Dr. Patrick Fennel, Steve Josephson, Marguerite MacIntyre, Karren Rymar, Karren Shultz, Stephen Reifenstein, Ole Kittleson, Aaron McPherson, Julia Williams, Jesse Petrick
-Voice:
Lynn K. Wells, Ron Schrader
-Vocal: ( Range; Baritone / 2nd Tenor )
Ann Amori, Pat Warren, Karren McBride, Garrett Wolfe, Rich Cooke, Roxanne Ward, Robin Buck, Al Albright, Carmen Dominguez, Adam Hemming, John Blalock, Julia Williams
-Commercial workshop:
Scott Sedita, Stephanie Llyod
-Cold read / Audition techniques:
Steve Josephson, Karren Shultz, Stephanie Lloyd
-Dance:
Ballet- Two years Shawna Berska
Tap- Leigh-Ann Wenker, Rick Boyer, Gemma Hebson
Swing / Country- Dr. Sharon Stoll
Formal Ball Room Dance- (Waltz, Fox Trot) Billy Jones
Latin- (Tango, Samba, Salsa) Peta Sedal
Modern- Ruth
Stage Movement- Tod A. Kubo
-Student / Professional Productions:
Laguna Beach Dance Festival: Steve Josephson / Jody Gates
"The Man That Got Away" showcase with Jody Gates
University of Idaho: Diann Walkner < Dancers, Drummers, Dreamers
The Red Chair; The Human Fence, Animal Clan Bear
-Musical Instrument:
Played Bass Viola for local youth orchestra in ID. (1980-1988)
Vocalist- Singer
-Special Skills:
Athletic Skills: acrobatics (front and back tumbling), cheerleading specialist- all skills, boxing, volley ball, snow skiing, water skiing, horseback riding, weight training, surfing
-Dialects:
British R.P., Irish / Scottish, New York, and Southern.
Two time National Champion in the "International Open Cheerleading Championships"(1987-1988),
All American Team 1988
Acting Credits-
Gregory has a Bachelor of Science in Sport Science from the University of Idaho. Greg performs regularly with Gallimaufry Performing Arts in Laguna Beach where he recently has been cast in Cabaret "Max". Greg played "Ty" in Sordid Lives, show casing in the Edinburgh Fringe Festval (C venues) Scottland. His previous performances with Gallimaufry have included "Jigger" in Carousel, Duets and "Whizzer" in March of the Falsettos. Local audiences may have also seen him as "George Kittredge" in The Philadelphia Story and "Rapunzel's Prince" in Into the Woods. He has also showcased in the O.C. Play Writes Alliance were he played "George" in A Day In the Life & The Green Grocer for DramaWest in L.A. Greg's other stage credits include: "Officer Ward / Morgan Thoughau /Bert Healy" in Annie (La Habra Depot Theatre); "Gaston/Henri" in Beauty and the Beast (McCallum Theatre with On Stage Theatre Company); "Lank Hawkins" in Crazy for You (McKinney Theatre). Other interests include Wellness Consulting, Health / Fitness, and Exploring Life.