Details
Last Activity:
May 31, 2020
Compensation:
Depends on Assignment
See Less
Friends (380)
Lists (9)
Amazing Make-up!
19 Photos
Clothing I Like!
1 Photos
God Bless America
5 Photos
Jen Lynne's list of killer photos
6 Photos
People I'd Like to work with ( If You Want to Please message)
8 Photos
See Less
About Me

Coming Up Shoots:
A little-lot about me....
I'm a big dork. I don't like to be canceled on or to cancel but sometimes it happens It's part of the modeling/Photography. I'm up for pretty much anything modeling wise but there are a couple things. I dont do but If i'm comfortable enough. I'll try most things.I'll try any pose you want me to try to the best of my ability. I try not to complain inless I'm in Pain. I Do Not Like Photographers Who Dont Give Me feedback. I love getting my picture taken. I love dressing up and getting my hair and make-up done and taking awesome pictures. I'm not conceded but I love looking at great pictures of myself. I Have tons of ideas for shoots so If you want to shoot and dont have any ideas I have plenty.
Random things about me:
1) I'm a Truck driver in the army reserves.
2) I think I might have A.D.D. Oh look a butterfly....
3) I love to laugh!
Oh please Check out My list called Me! Me! Me! I have other photos on there as well! Thanks
Please Read my Profile before contacting me please.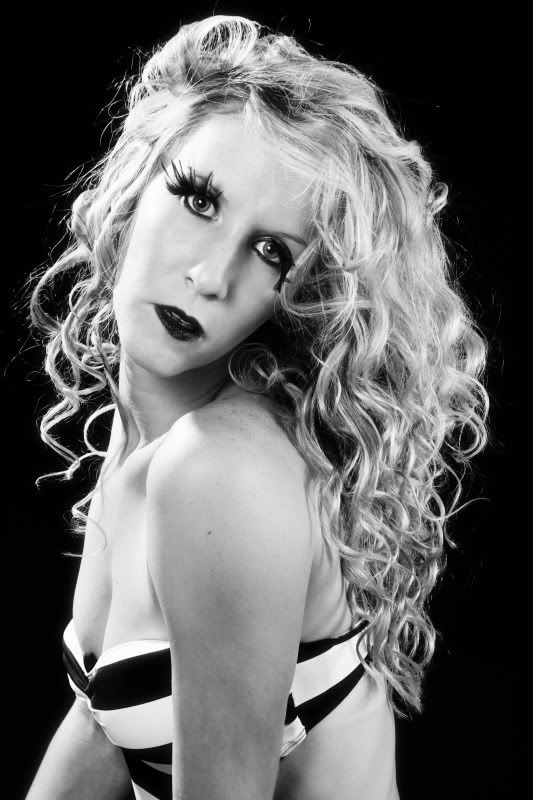 Le Camera Whore
Jessica Rocks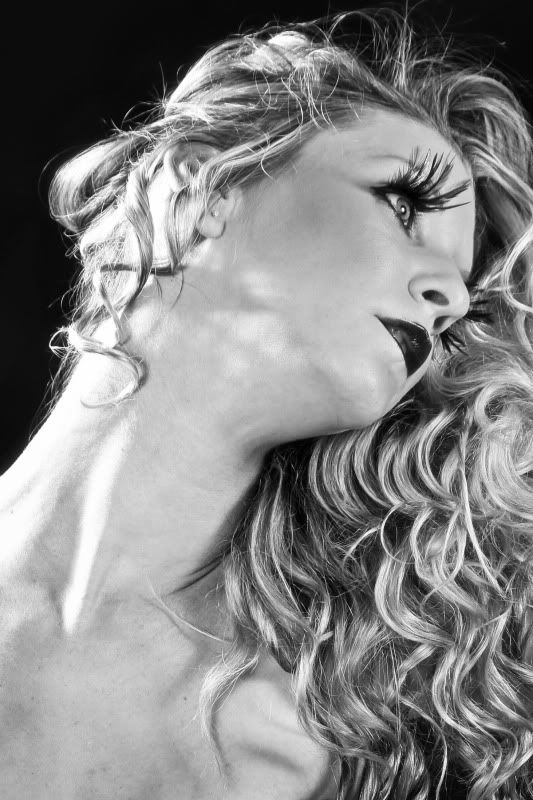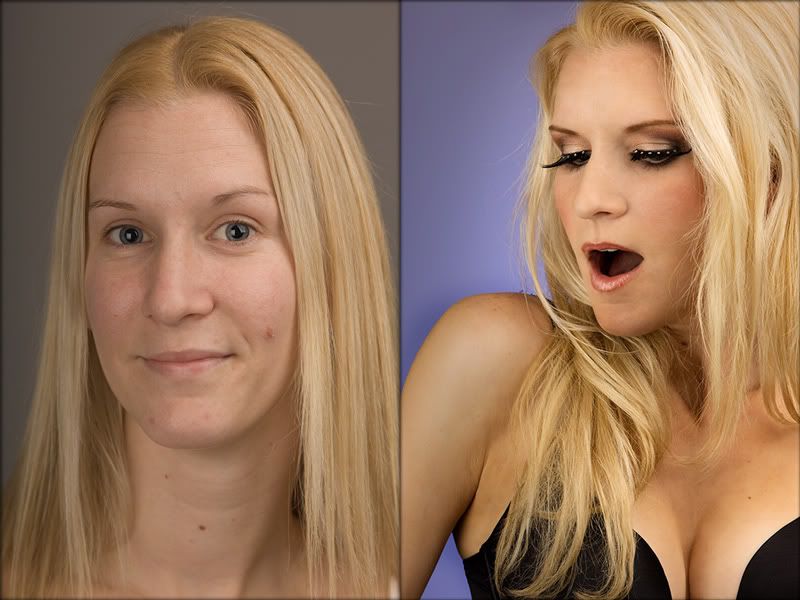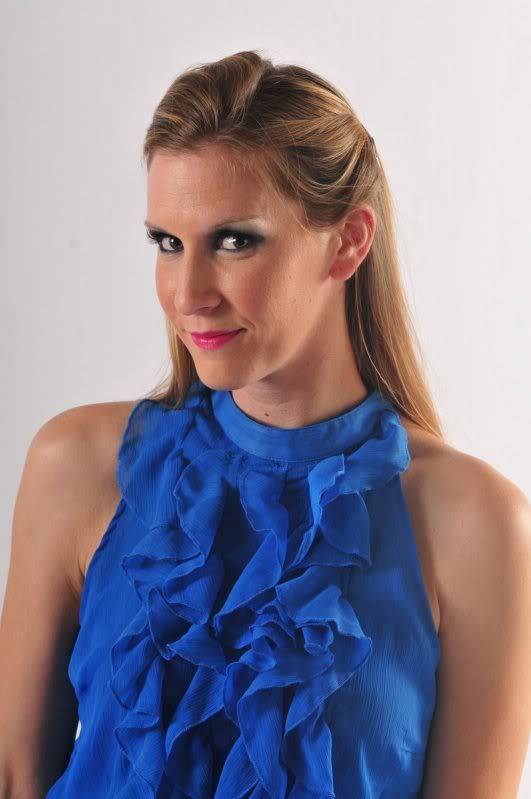 PIX BY RIC
I have been quite busy lately and am not always able to get on here so please contact me by email please.
My e-mail address is Roxyplanet_1
[email protected]
(note i have had this email since 1999 haha lol)
Hi my names Jen. I'm Originally from the beautiful sunshine state Florida!!! I moved to North Carolina 5 years ago.
I have been modeling for 5 yrs now but there's always more to learn. The only way to learn is having photo shoots done. With that said I'm up for the challenges that are in store for me.. People always told me I should be a model. So now I'm trying it out and I am enjoying it. I love creating art and having my picture taken. I am Very photogenic. I want to do Fun, Creative out of the box type Shoots. It's time to think outside the box and Get some new and crazy stuff done. If your interested send me an e-mail.
I make about 2-3 Trips to Florida a Year. . I travel to the Tampa/Bradenton/Sarasota Area. But will travel other places if expenses are paid for.
I'm open to shooting fashion , glamour, head shots, fitness, swim wear, tasteful lingerie`, I am also open to any Ideas you may have! Just shoot them by me and I'll let you know what I think!
Anyone interested in 50's style/ Pin-up photos would be fun too!
I preferred payed assignments and/or Tear Sheets, but I'm open to TFCD with estabilished quality photographers. If doing TFCD there is to be MUA there.
I have 11 Tattoos!!!!! (can easily be photo shopped out)
1) Flower on right Shoulder
2) Owl (back)
3) Nautical Star Left frontal area Hidden by Panties/Swim suits
4) Pineapple Right frontal area Hidden by Panties/Swim suits
5) Star on my toe (need to be touched up) (does anyone know any tattoo artist???)
6) little wings on my neck RIP AUNT LINDA
7)The word Gators on right wrist. Go Gators!
8) Dandelion on my foot.
9)A pink bow right backside of hip
10) Irish knot clover on right ankle.
11) Small yellow support ribbon on left ankle
Verified Credits (0)
Worked with Jen Lynne? Share your experience and become verified!
Add Credits
Credit Notes
* Denotes Number of Multiple times Shot with
Photographers
** Nic MM#98289 ~ Nic Was a Pleasure to work with. I enjoyed our shoots we had. Nic Don't let anyone use your Camera ever again!!! lol Also lets avoid the Bums!!!! He! He!
**Terry kemnitz #8904 My first Photo shoot was with Terry. He really help me open up and I had a great shoot with him. He was the one who got me started. Thanks Terry!!!
* John Berninger MM# 143588 I did a Car Shoot with John. I enjoyed it. Had a good time shooting with John. Look forward to shooting with him again.
http://steelandskin.com/pictures/displayimage.php?album=3&pos=0
*RPW Photography #529220 Got some Great shots.
**Asmitty #379975 - The shoot we did was fun and I really enjoyed shooting with Smitty. The 2nd shoot was also fun too! note to self don't step on slippery rocks lol!
*V I M A G E #402981 - Got some great shots! It was a pleasure working with you.
*Matt Myers #379978- This shoot was a very sexy shoot and I stepped out of my comfort zone. He was very professional about the throughout the whole shoot.
**Tom Winstead MM #223889 (assisted by Sheps crook photography #695120) Your awesome! It is a joy to work with you and I look forward to working with you more! second shoot: Shoot out- Got some great images. You did Great with the editing!
company shoot: Tempomine:
http://tempominedev.com/
***gregmyersphotography Mayhem #19675 Thanks so much for shooting with me look forward to shooting with you again!
*DP Photography Mayhem #275544
*Pix By Ric Photography Mayhem #17634 Thanks so much for having the shoot out in your studio. It was a great experience and i look forward to working with you again soon!
******JMM-Photography#675060 What can I say about Jeff. Well he is a awesome photographer and a great photo wizzard (sorry i fell asleep trying to watch you edit the pic) It was a joy working with you and i can't wait to work with you again!!!! Thank so much for everything. Oh your on my favorite photographer list!! ok so now I'm losing count on our shoots!!!
*Le Camera whore MM #640038- This chick is awesome, wonderful, beautiful,funny , amazing... D) all of the above and them some! I had such a fun time shooting with her!!! I soooo can't wait to shoot with her again!!!
**John Chaivola MM#1146147- It was a pleasure working with John. Had a good time. Great location!!!
J Caldwell MM#1615671- 2 Words- Your Awesome
*Baron Cooper-It was Good working with you.
*PamPerryHairPhotography #1610176 -Peacock dress was the Best. You did a awesome job. I had a great time shooting. Hair was awsome and so was the make-up. your awesome:)
*Michael Blevins-MM#1687335 Was an Adventure working with you and getting kicked out of the house:) Fun:) Lets do it again soon!
*Marcia Sutton- It was great meeting you. I had fun.
*Mani- It was a quick shoot but the next one will be longer. Look forward to the next shoot:)
*Rob Randall MM#1624319
*Digi Eye #356487-Your crazy But So Much Fun To Be Around.
*Barney Lee #423761- It Was Great Shooting with you. I had a fun time!
MUAS
*SOLO LEI BELLA (NIKITA)#1491414- Your Great I had fun working for you. Thanks for getting the nail glue too! LMAO
*Lolly Photography #524780 Oh this girl well for 1) she listens to a awesome band while doing my make-up 2) She did a awesome job on my make up. Way better then I could have ever done. 3) I found out i'm a true "white girl" from her Thanks for letting me know I really need to hit the tanning bed!!! lol
*Lisa- La MaQuillage #588449 Thanks so much for doing my make-up and hair for the shoot it looked Great! look forward to working with you again.
*Libra Looks Mayhem #899170- Daniel Love ya! You did a awesome job on my make-up. I look forward to working with you some more.
*Lanni-Mayhem #1006528- Thanks so much for the make-up! You did a great job!!! Love love the Eye lashes you put on me.
*Faces Forward Mayhem #769929- She only did my eyebrows for the shoot out but she did a darn good job and i saw her work on other models and she does a great job.
**Gene Paul # 874715- Did a great job!!! Love how he did my eyes!!!!!
*IC Beauty- Had fun. Your a fun MUA. Cant wait to work with you again:) She also did my hair as well!
Hair Stylist
*Tellies Mayhem #143878 He did an amazing job on my hair. He is very talented. I can't wait to work with him again:)
*Sophia- Hair Sensations
Clothing Designers
*CuteStylz Mayhem #459817- I love, Love ,love your style. You picked out the best clothing for my shots. You did a great job:)
Body Painting
Desdemona's Designs Mayhem #895506-
http://www.ddhenna.com/index.html
May 21st-26th: FABAIC Convention Orlando, FL
http://www.fabaic.com/
This Convention was so much fun and Thanks so much Debbie for letting me be a part of this!
Hair Modeling: Samuel Cole Salon, Mitchells hair salon.
Fashion Shows:
OCT 10th 2010- Mitchell's Presents Hair Fashion Show Supporting Rex Hospital and Breast Cancer.